Food warms the soul; in the winter, there's no better way to warm up than a bowl of
Cincinnati Chili
or piping hot soup. These are some of our favorite spots to grab soup and chili in Cincinnati.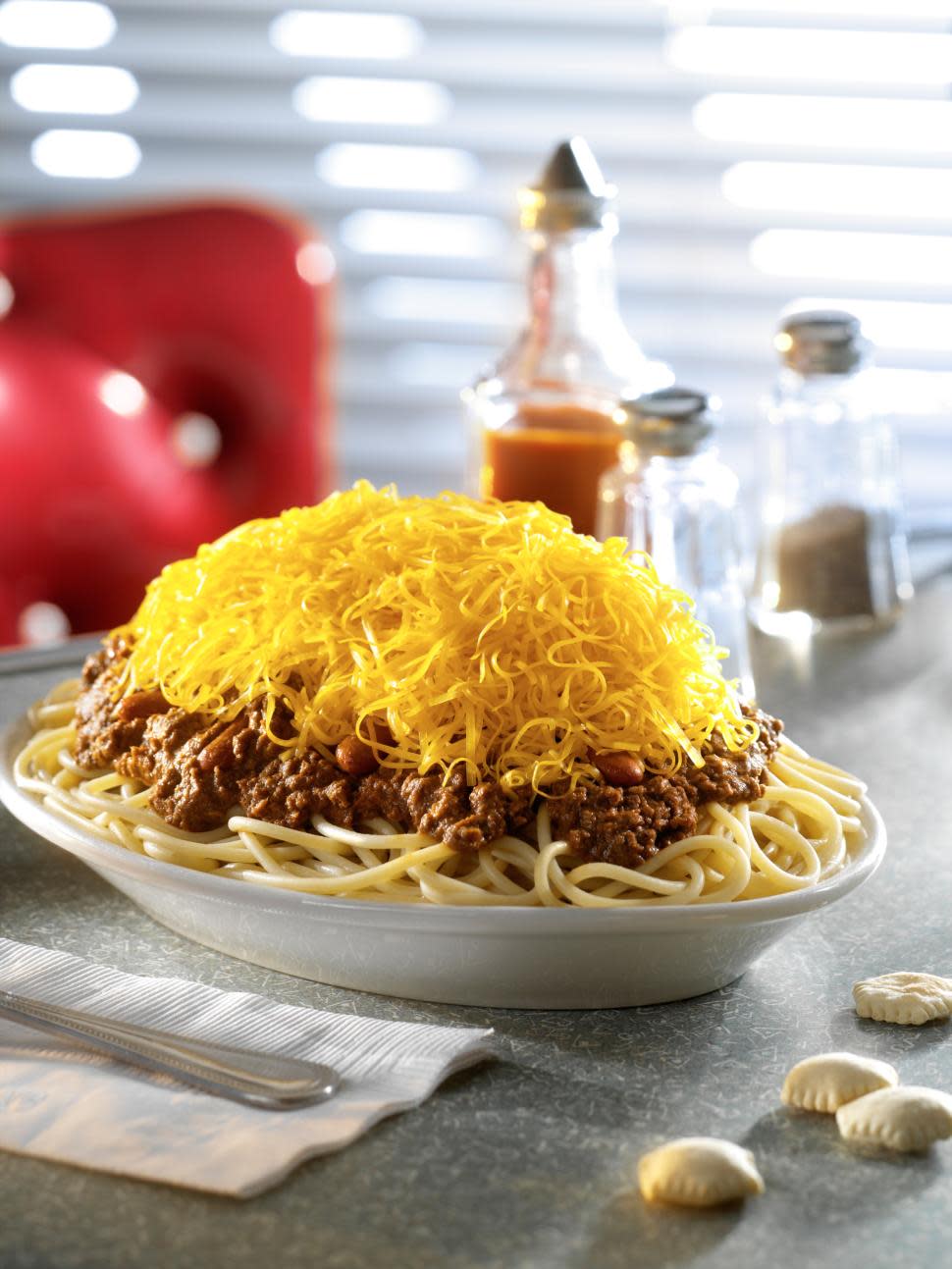 Blue Ash Chili
Blue Ash Chili is a longtime local favorite known for using quality ingredients and the same family recipe since 1969. Go for the six-way, which includes the addition of fried jalapeño caps.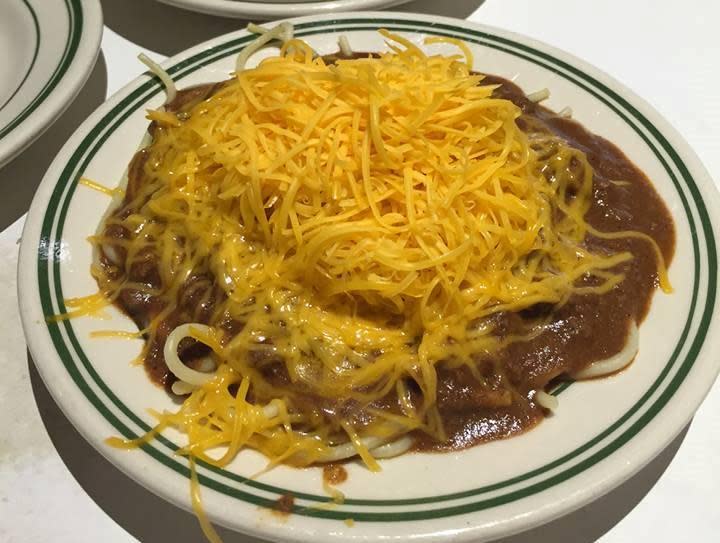 Dixie Chili
Dixie Chili is a family-owned business, founded in 1929, that serves its recipe in the traditional ways, but also atop salads, baked potatoes, in soups, and in a six-way that adds fresh-chopped garlic to the typical five-way. Pro tip: try a "gator in the mud", or a coney with a pickle "gator" topped with chili "mud"!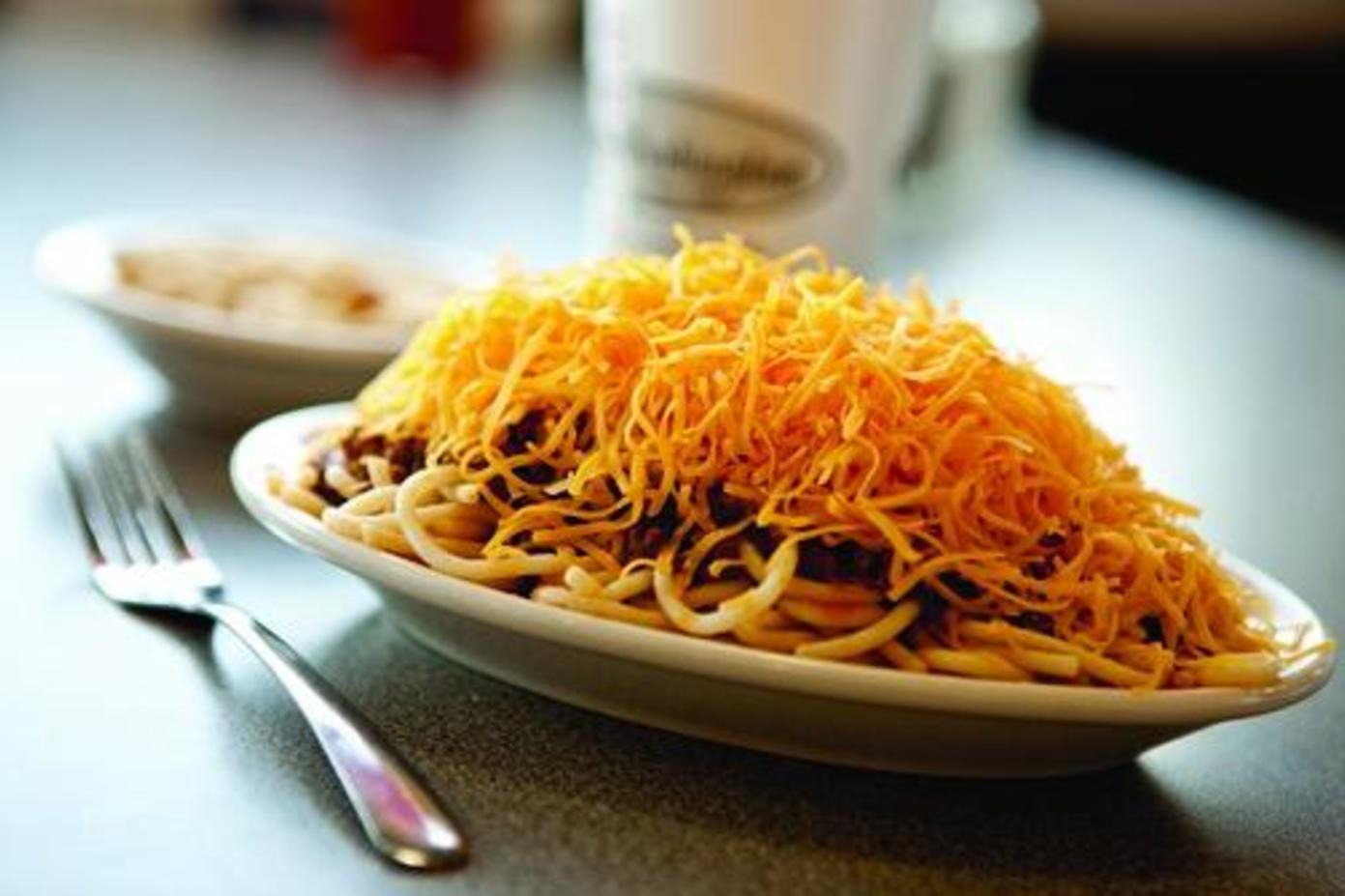 Camp Washington Chili
Try Camp Washington's unique 513-way, which swaps the traditional spaghetti for goetta, a crispy fried loaf composed of pork and pinhead (steel-cut) oats. Camp Washington Chili is open 24 hours a day, six days a week.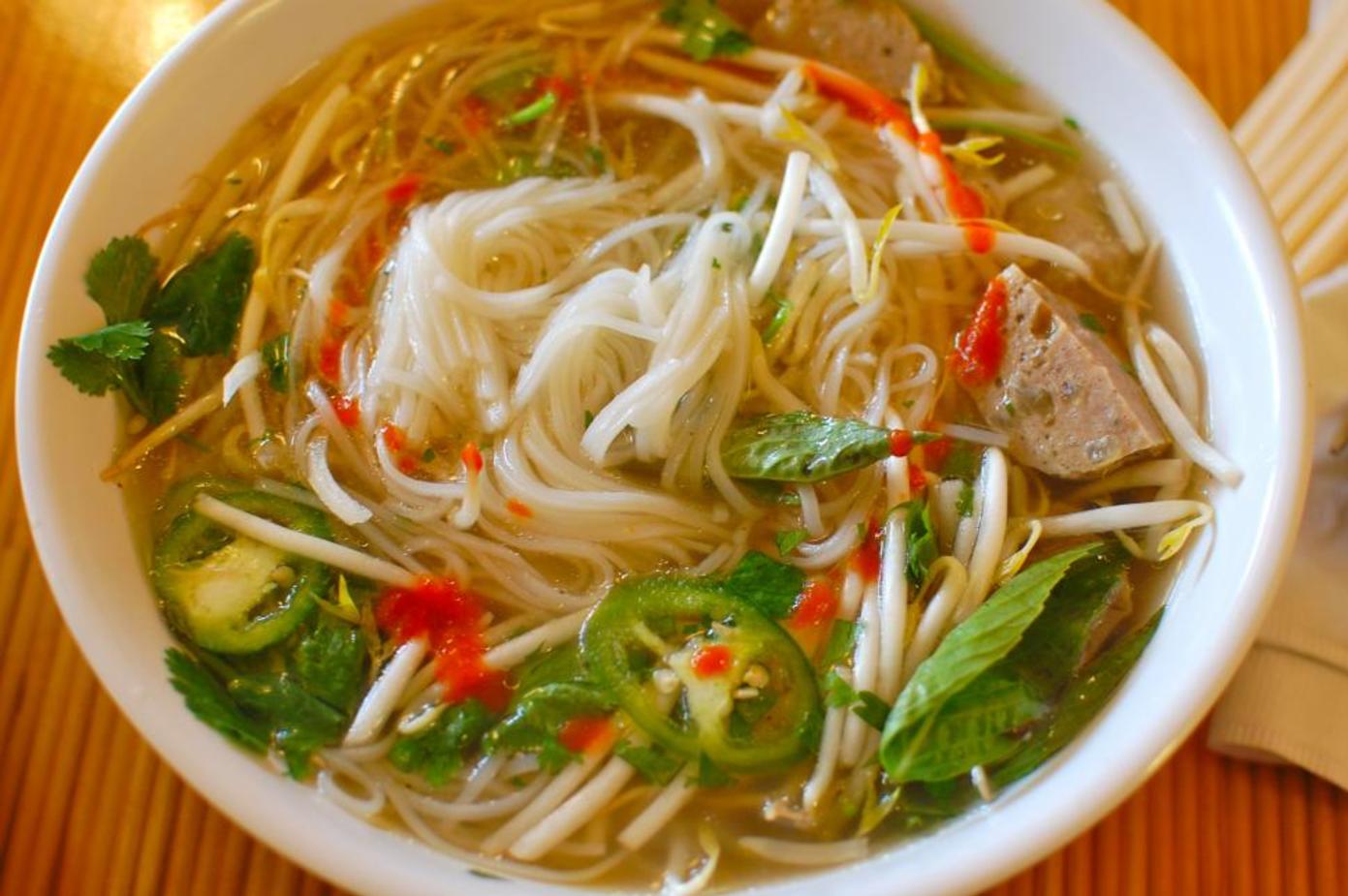 Pho Lang Thang
You can't go wrong with a big bowl of pho and banh mi from Pho Lang Thang inside Findlay Market. They have a variety of meats available for your pho and even a vegan version.
Matzah Ball Soup at Sacred Beast
Classic matzah ball soup at modern diner Sacred Beast OTR can warm you up even on the coldest days. Its rich broth and fresh dill make it a stand-out and favorite amongst Cincinnatians.
Tomato Soup from Tom & Chee
What's not to love about gourmet grilled cheese and homemade tomato soup? These Shark Tank alums serve up some of the tastiest grilled cheeses and soups. Want to try something sweet and savory? Tom & Chee has a grilled cheese donut!
Le Soupe Inc.
This nonprofit restaurant has an incredible mission to feed hungry families and utilize perishables from grocery stores and farms and create unique and delicious soups. They don't have a dining room but you can order online!
Looking for more ways to warm up in Cincy? Get cozy in the best coffee shops and have fun with the whole family at these indoor attractions.