Cincinnati offers children and families endless opportunities for exploration and play. From interactive parks with playgrounds to picturesque hiking trails and educational outdoor exhibits, there's something for every little adventurer to enjoy. Get ready to explore Cincy's favorite family-friendly outdoor activities, uncovering delightful adventures that'll create treasured memories for everyone, young and old!
Watch a German puppet show in Goebel Park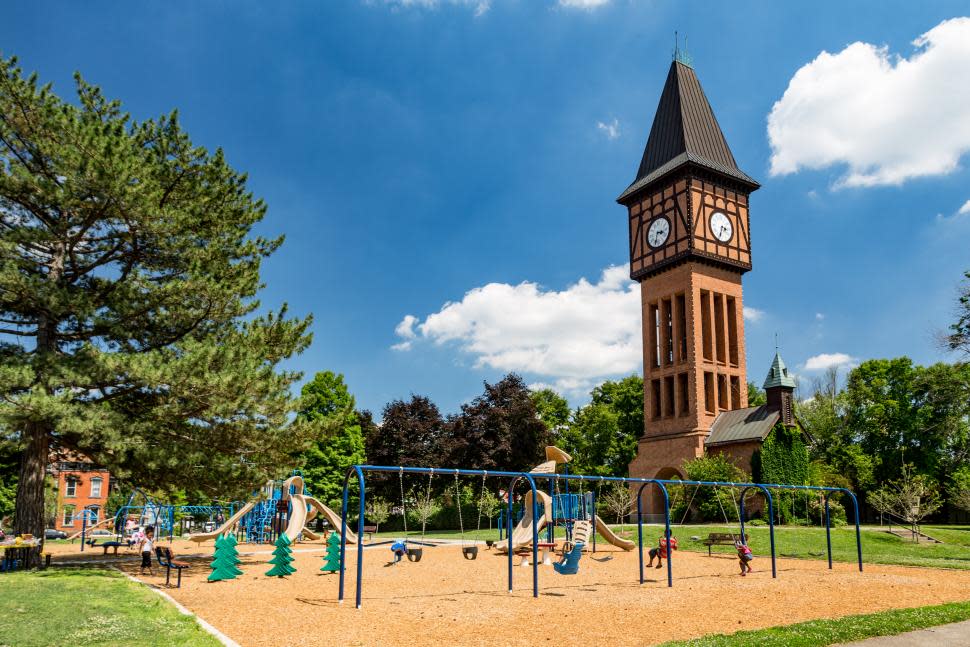 Catch an authentic German mechanical puppet show in Goebel Park in Covington. The production happens every hour, on the hour—just keep your eyes on the historic Carroll Chimes Clock Tower. Also, this park has a unique approach to grounds maintenance: goats. That's right. A crew of female goats grazes spring through fall to keep grass and weeds neatly trimmed.  
Play in Summit Park in Blue Ash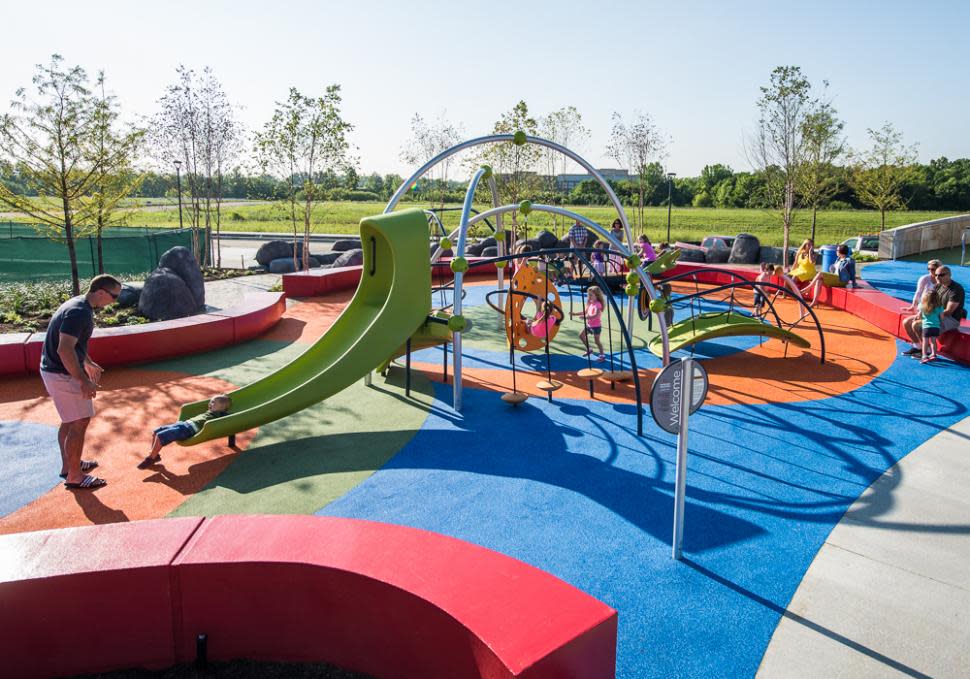 Check out super-creative, innovative, and huge play areas at Summit Park in Blue Ash, about 20 minutes north of downtown. It's one of the newest parks in the region—and a current local favorite. This park, still in development, has a great lawn and concert stage and is home to a farmer's market, dog park, and many family-friendly restaurants.
Visit a rainforest at Krohn Conservatory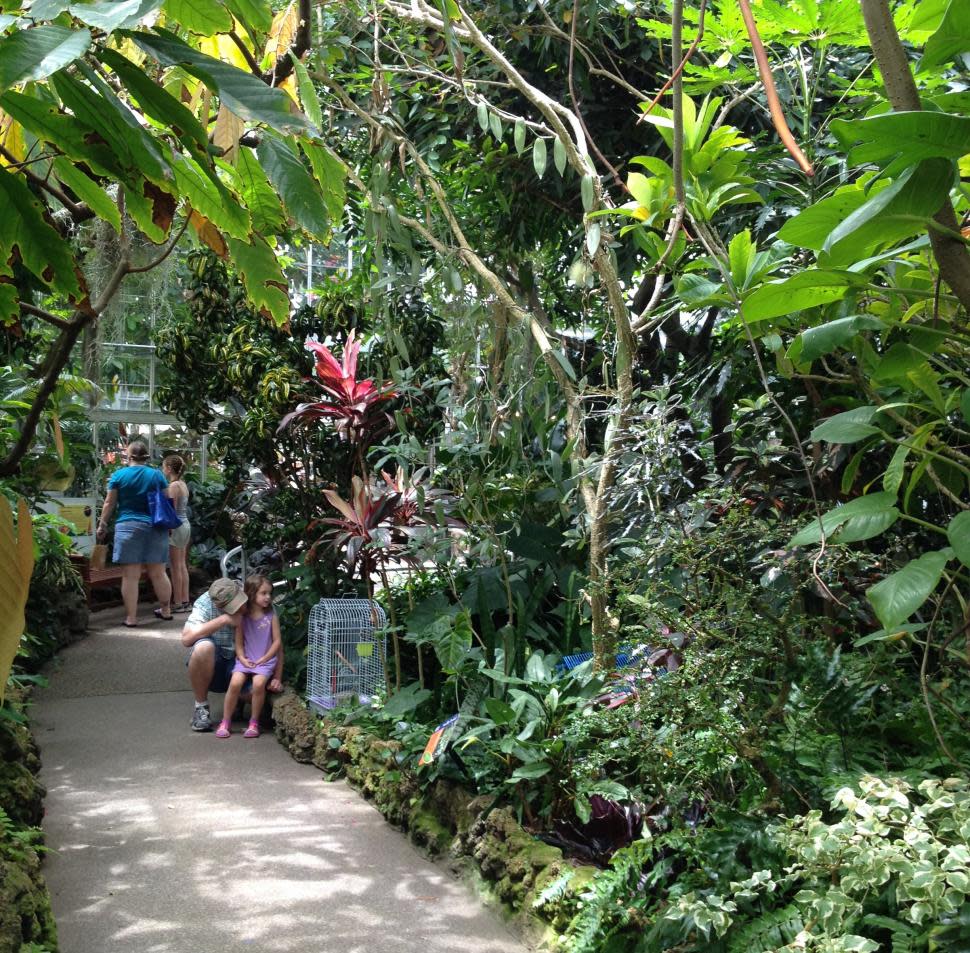 Visit a rainforest at Krohn Conservatory in Eden Park. OK, it's not a real one, but it sure feels like it! After you explore the rainforest, check out the desert, fern house, bonsai gallery, and orchid room.  Check their website for special flower shows and other events. 
Ride Carol Ann's Carousel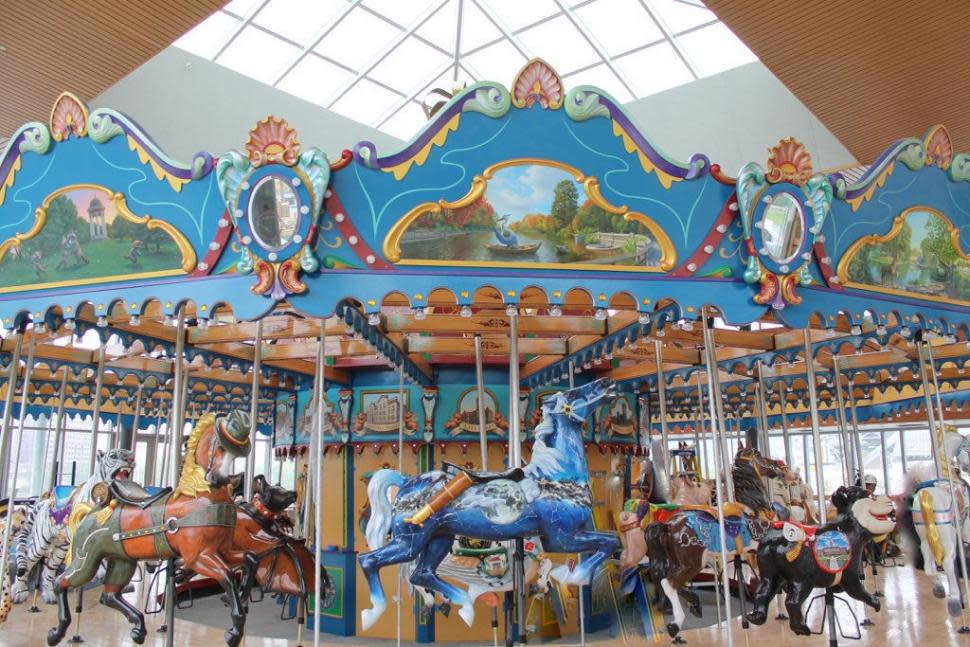 Technically this attraction is indoors but it is a must-visit in Smale Riverfront Park! Ride a cicada, a giraffe, a flying pig, or even a rhinoceros on Carol Ann's Carousel. This whimsical attraction is open year-round. Don't forget to check out the giant swings, gardens, and other fun found in the park. 
Cincinnati Nature Center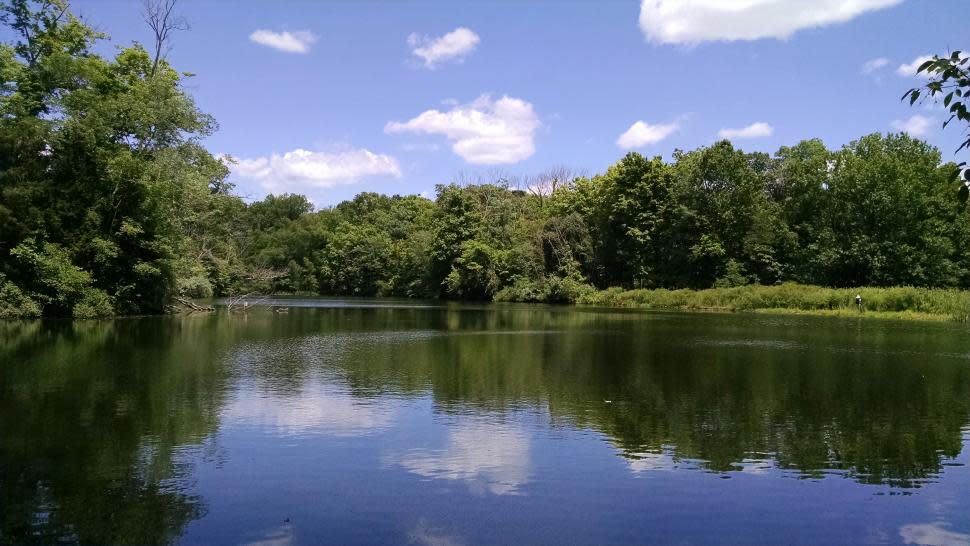 The Cincinnati Nature Center in Milford offers a rare glimpse of what the area looked like more than a century ago. You'll find family-friendly hiking trails and the Rowe Visitor Center, full of interactive exhibits. 
Highfield Discovery Garden in Glenwood Gardens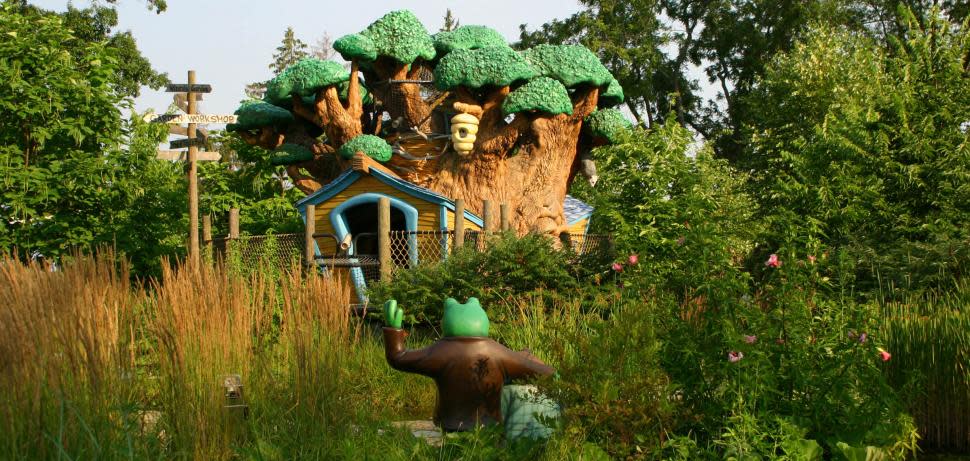 At Highfield Discovery Garden at Glenwood Gardens, kids will have a ball exploring seven small play areas packed with fun, engaging hands-on educational experiences. Meander through the new music garden by the accessible treble clef-shaped walkway, create music with outdoor instruments like drums and chimes, and enjoy being surrounded by lush plantings with a music theme. Check the website for the daily educational program schedule. 
Go stargazing at Burnet Woods Trailside Nature Center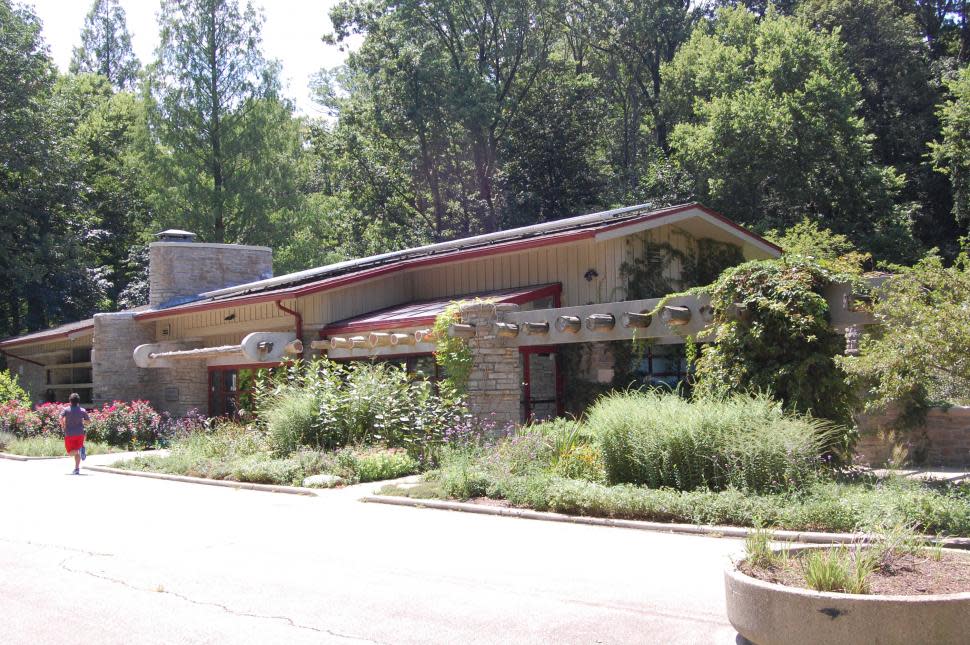 Go stargazing at the intimate 20-seat Wolff Planetarium in Burnett Woods at the Trailside Nature Center. Programs are interactive and fun for all ages!
Big Bone Lick State Historic Site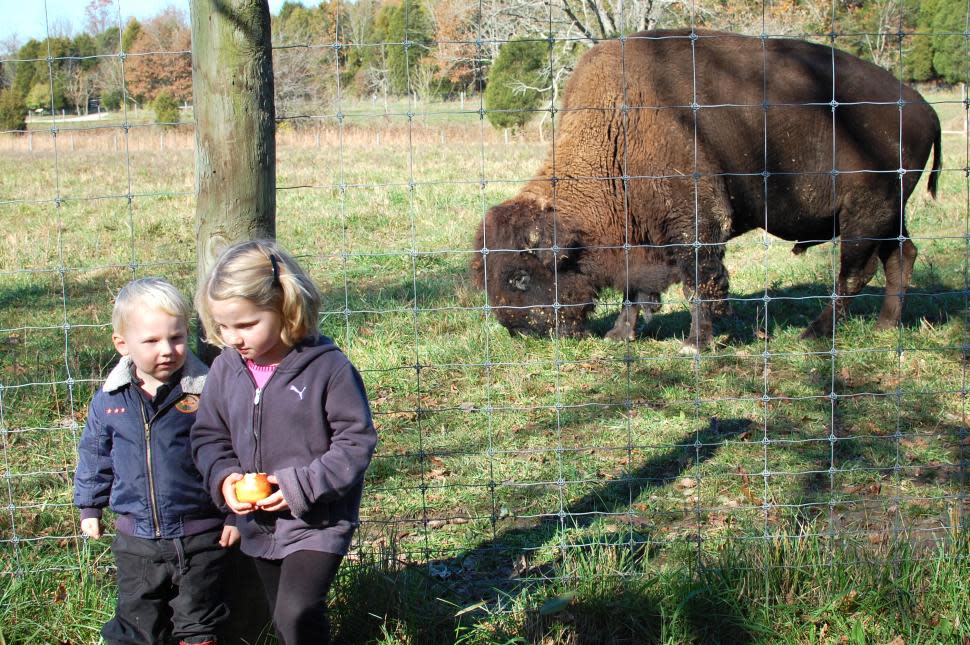 Bison at Big Bone Lick State Historic Site (photo: Erin Woiteshek)
Experience a close look at North American bison at Big Bone Lick State Historic Site in Union, Kentucky This one-of-a-kind park is about 30 minutes south of downtown and features tons of hiking trails and a museum filled with displays on ice-age mammals and Native American history. There are also 
Explore all of the outdoor things to do in Cincy and don't miss Great Outdoor Weekend every September with hundreds of free events. 
Breweries in Cincinnati and Northern Kentucky are committed to making themselves a destination. If you're looking for a place where families and friends can hang out all afternoon turning happy hour into a full-blown play…
Who doesn't love food that you can order by the "slab"? We have a serious taste for barbecue around here, and we're lucky to have so many places that do it right in the Cincy Region. There's nothing quite like the…