Short for "June 19th," Juneteenth is America's oldest celebration to commemorate the official end of slavery in the United States. 
Although the 13th Amendment legally ended slavery in 1863, slaves living in Galveston Bay, Texas did not know this until June 19, 1865, when Union troops arrived there and announced that all slaves were freed by executive decree. On June 17, 2021, Juneteenth became an official federal holiday.
Since 1866, African Americans have celebrated Juneteenth as an independence day and a time to honor black history and culture. Juneteenth-related festivities can include cookouts and gatherings serving foods and beverages representing the red, black, and green colors of the Pan-African flag, as well as liturgical ceremonies, parades, fireworks, and family-friendly festivals. 
Looking for Juneteenth festivities this year? Here's a guide to some exciting things happening around the city this weekend.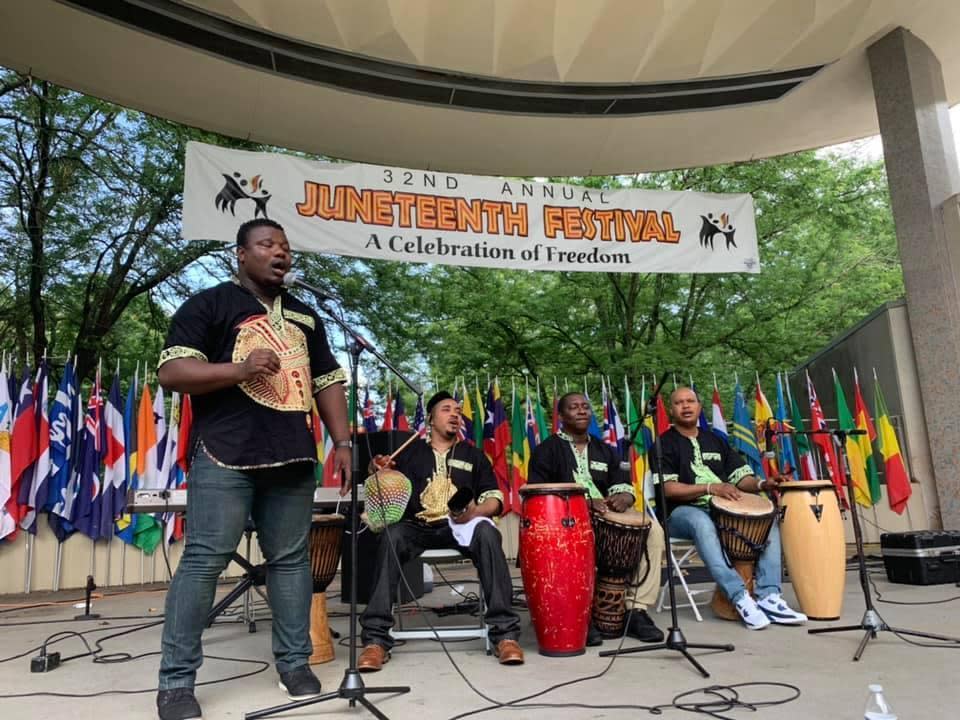 12 can't-miss Juneteenth 2023 celebrations in Cincinnati 
Juneteenth events on Friday in Cincinnati
Golf Manor's 2nd Annual Juneteenth Celebration (6/16)
With support from the Village of Golf Manor and a partnership with Go! Golf Manor, residents are hosting this event to observe the end of slavery, promote the rich cultural heritage of Black Americans - and unite the community. Merchants will be selling food, apparel, art, handmade jewelry, and accessories. Break out your lawn chairs and blankets so that you can enjoy performances from local musicians. 
Esoteric Presents: The Walnut Hills Juneteenth Craft Fest (6/16-6/18)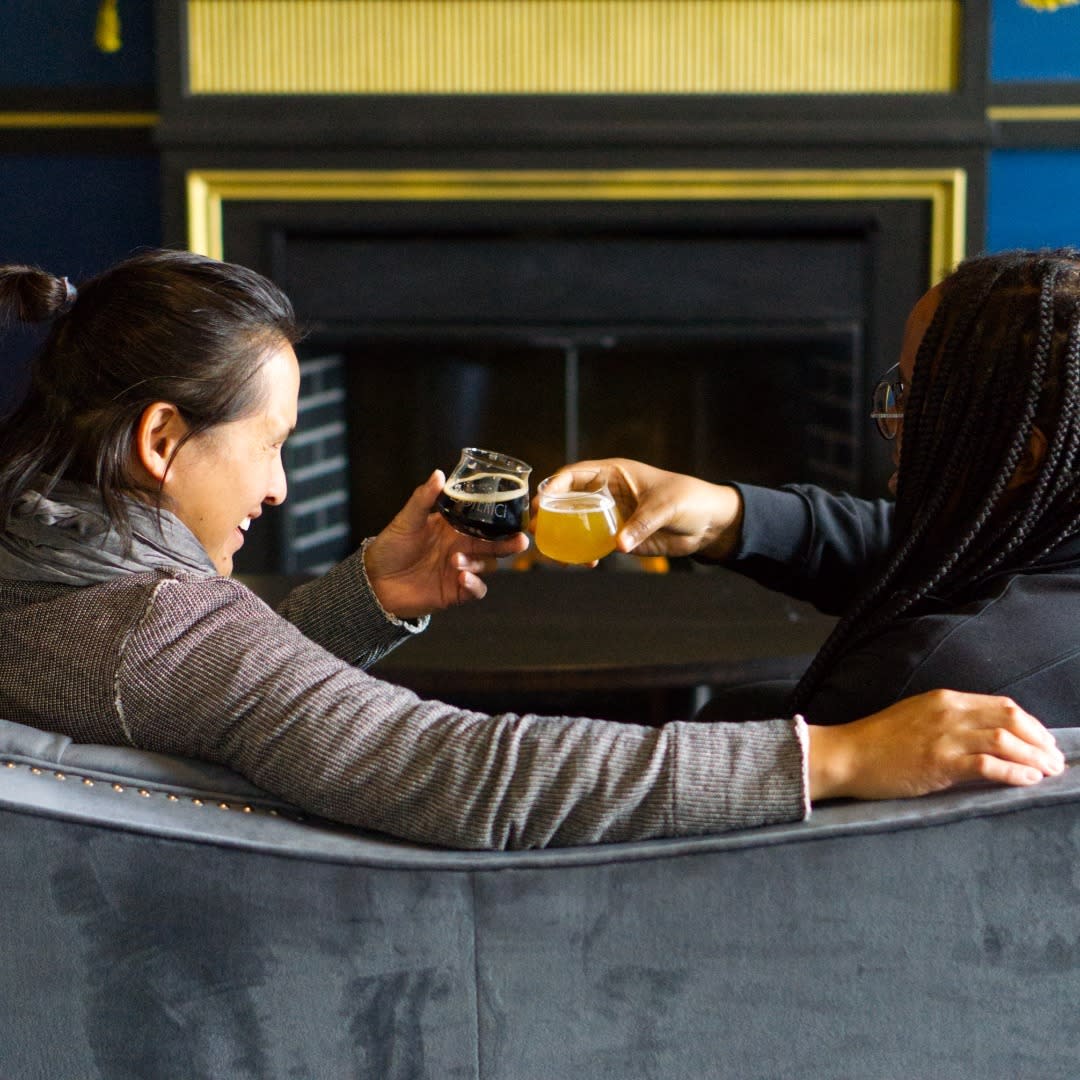 Esoteric Brewing
It's a celebration combining black culture, craft beer, and entrepreneurship. Set off your weekend Friday night with live music and drink specials in the taproom, followed by a Cincy Pride event happening Saturday night. There's also a Father's Day grill out featuring food from Decibel happening Sunday. For more information about the Craft Fest, visit Esoteric's event page.
This annual three-day festival is hosted by Esoteric Brewing, Cincinnati's first and only minority-owned brewing company, located in the heart of Walnut Hills.
Juneteenth events on Saturday in Cincy
Juneteenth on the Banks (6/17)
Paloozanaire presents the 4th Annual Juneteenth Block Party at The Banks' Dora District. This year's event features a Hughes High School drumline performance and a family zone with the Cincinnati Reds and FC Cincinnati Mascots. 
Pre-Juneteenth Reggae Boat Ride (6/17) 
Kasaga LLC presents a relaxing night of reggae music on the river. DJ Redd and DJ Ram Tafari will set the mood, spinning roots, and dancehall favorites, and Jamaican food will be served. Tickets are $35 in advance or $40 in person. For tickets and more information, call 513-400-3839.
36 Annual Juneteenth Festival at Eden Park (6/17)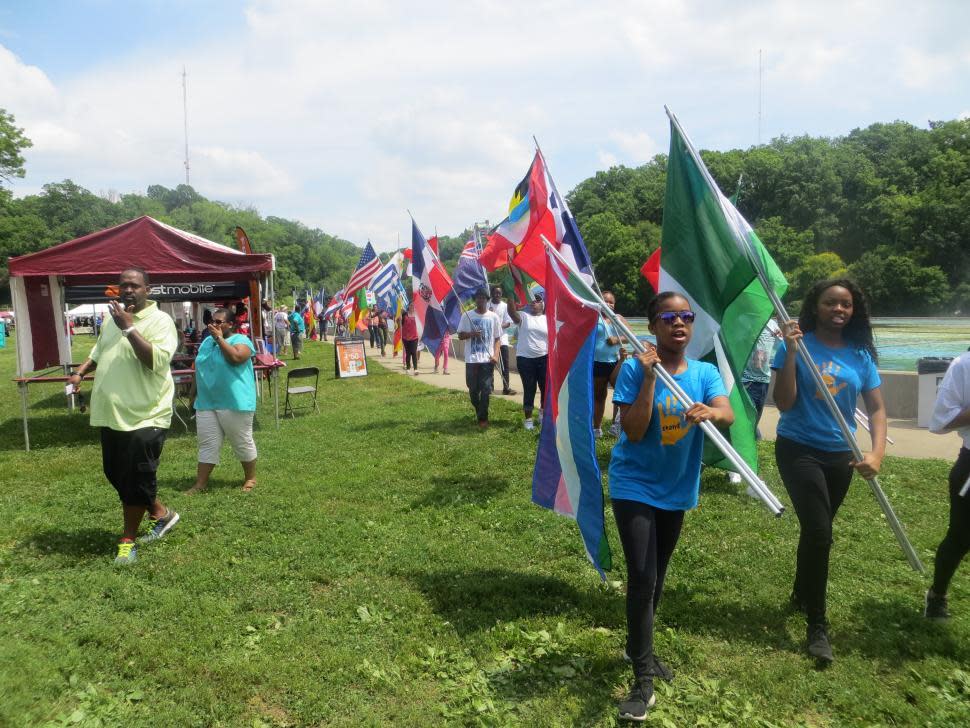 Juneteenth Festival at Eden Park
Since 1988, this free two-day event has celebrated the beauty and endurance of black culture. Saturday kicks off with a parade of flags representing the African Diaspora, which refers to the millions of people from West and Central Africa dispersed throughout the Americas and the Caribbean during the Transatlantic Slave Trade. 
Enjoy a lineup of dynamic multicultural performances that include African dancing, a drum line, and live musical performances from local artists such as Rhythm of Soul, Last Bopper Cincy Brazil Samba, and Jazz Renaissance. Families can take part in horseback riding, visit the education pavilion, and purchase food and merchandise from vendors.
Additionally, chess enthusiasts can compete in the First Annual Chess Tournament for the chance to win up to $1000 (the fee to enter is $60 and you can buy tickets here).
Sunday's Father's Day concert features the scintillating sounds of The Charles Fold Singers, Neva Ford Nations, Praise Ekeng, Martin Luther King Jr. Choir, and more.
SpeakFreely: Juneteenth Evening at the Museum (6/17)
Modeled after underground speakeasies that allowed people of all backgrounds to gather secretly in a social setting, SpeakFreely is an evening of live music, poetry, and foods inspired by the spirit of Juneteenth.
Experience the sounds of Destiny L and Chasing Dreams, who will provide an immersive experience through black music history, from jazz, blues, R&B, and present-day hits. Enjoy selections from DJ Guy Wes and a tribute to 50 years of Hip Hop, as well as a spoken word by local artists who reflect on freedom and the African American experience.
In the spirit of Juneteenth and keeping legacies alive, guests can enjoy a complimentary Uncle Nearest whisky tasting. The brand was inspired by a former slave, Nathan Nearest Green, who taught a young Jack Daniel the craft of distilling.
Tickets are required and include access to the museum's galleries. For tickets and more information about SpeakFreely, click here. 
Juneteenth at Findlay Market (6/17-6/18)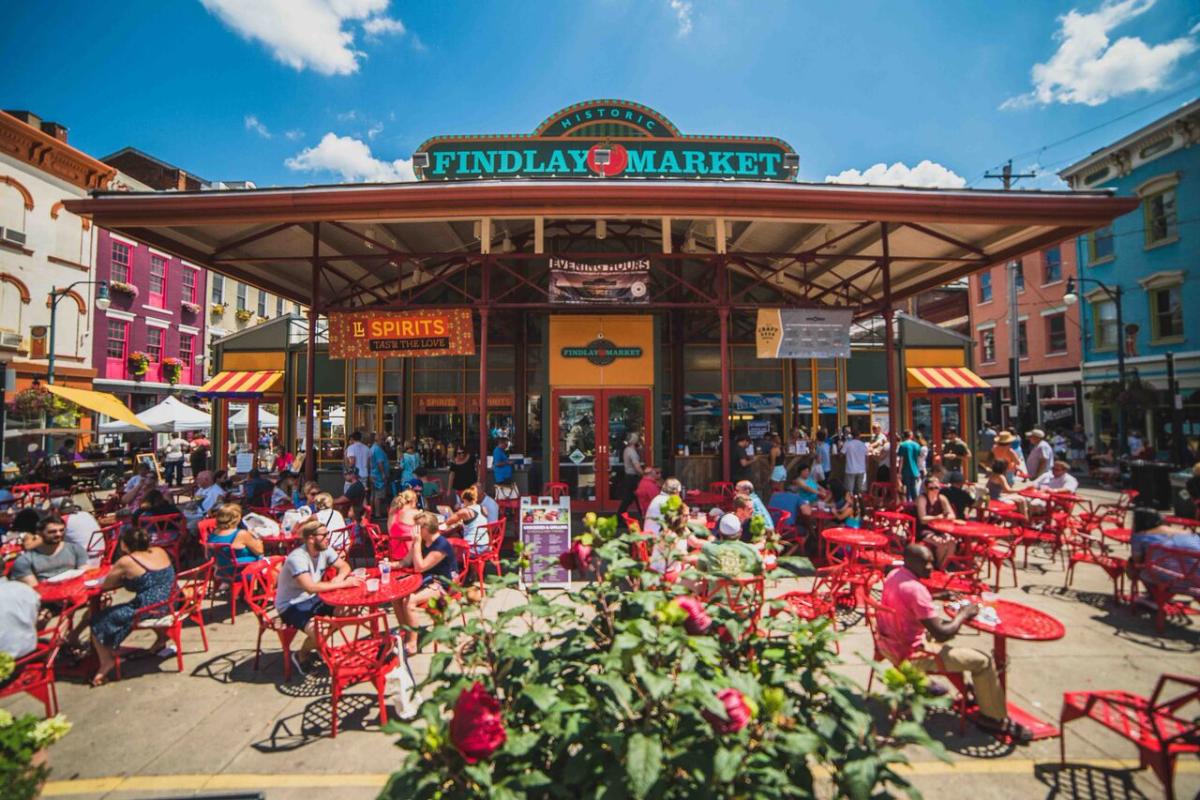 The two-day event showcases Cincinnati's black-owned businesses. Attendees can purchase tickets to redeem at market vendors and businesses, and all proceeds go to support the black businesses featured. On Saturday, guests can attend a panel discussion about the history of Juneteenth led by Kara Willis of the Mercantile Library and local black entrepreneurs. Tickets for the panel discussion are free, but space is limited, so reserve your spot here.
The Young Black Genius Juneteenth Block Party & Cincinnati Young Entrepreneur Fair (6/17)
Sweet Sistah Splash is taking it to the streets to celebrate black youth entrepreneurs, black history, music, and culture. Attendees can support youth entrepreneurs at pop-up shops. The festival's activities include kids' yoga, lawn games, a sound healing activity with instruments, a robotic live animation street show featuring Eclypse of Millenium Robots, and performances from youth entertainers throughout the day. The event is free to the public and all ages are welcome. 
Juneteenth events on Sunday in Cincinnati
Cincinnati Young Black Professionals Presents: The Cookout (6/18)
In African-American culture, cookouts aren't just about the food, but they also represent safe spaces to be free, enjoying music, dancing, games, and good company. CYBP is hosting an event with this vibe. DJ 5.0 and DJ Stone provide the perfect backdrop, spinning essential cookout favorites to keep the good vibes going. Admission is free but donations are welcome. Make your reservations through CYBP's Eventbrite here.
Juneteenth events on Monday in Cincinnati
Free Peoples Party at Lost and Found OTR (6/19)
Curated by Warmth Culture, a black and queer femme-led movement, this is both a Juneteenth and pride event to celebrate Black and Queer peoples' contributions to popular culture. This event pays homage to House music's roots, which stem from black and queer communities in Chicago and New York. Cool out to deep house, soulful house, garage, acid house selections from DJ Rah D, and more. Purchase your tickets here.
Fireworks Festival 2023 (6/19)
This all-day festival has something for the whole family, including a kids' zone, outdoor 3-on-3 basketball tournaments, local food vendors, and live entertainment. Old School Lando of Ril Entertainment and DJ Fresh are hosting a Red, Yellow, and Green Pre-Fireworks Show before capping off the night with a captivating fireworks display. For more details, visit Beautiful Woodlawn's website.
2nd Wind Band in Concert for Juneteenth 2023 at Woodlawn Community Center (6/19)
This Hamilton-based band is known throughout the region for delivering show-stopping sets. 2nd Wind Band has opened for national acts such as Fantasia, Charlie Wilson, The Whispers, and John Legend. The concert commemorates the emancipation of enslaved people in the U.S. The event is part of Fireworks Festival 2023 and is free and open to the public.
Black-owned bars and restaurants in Cincinnati to check out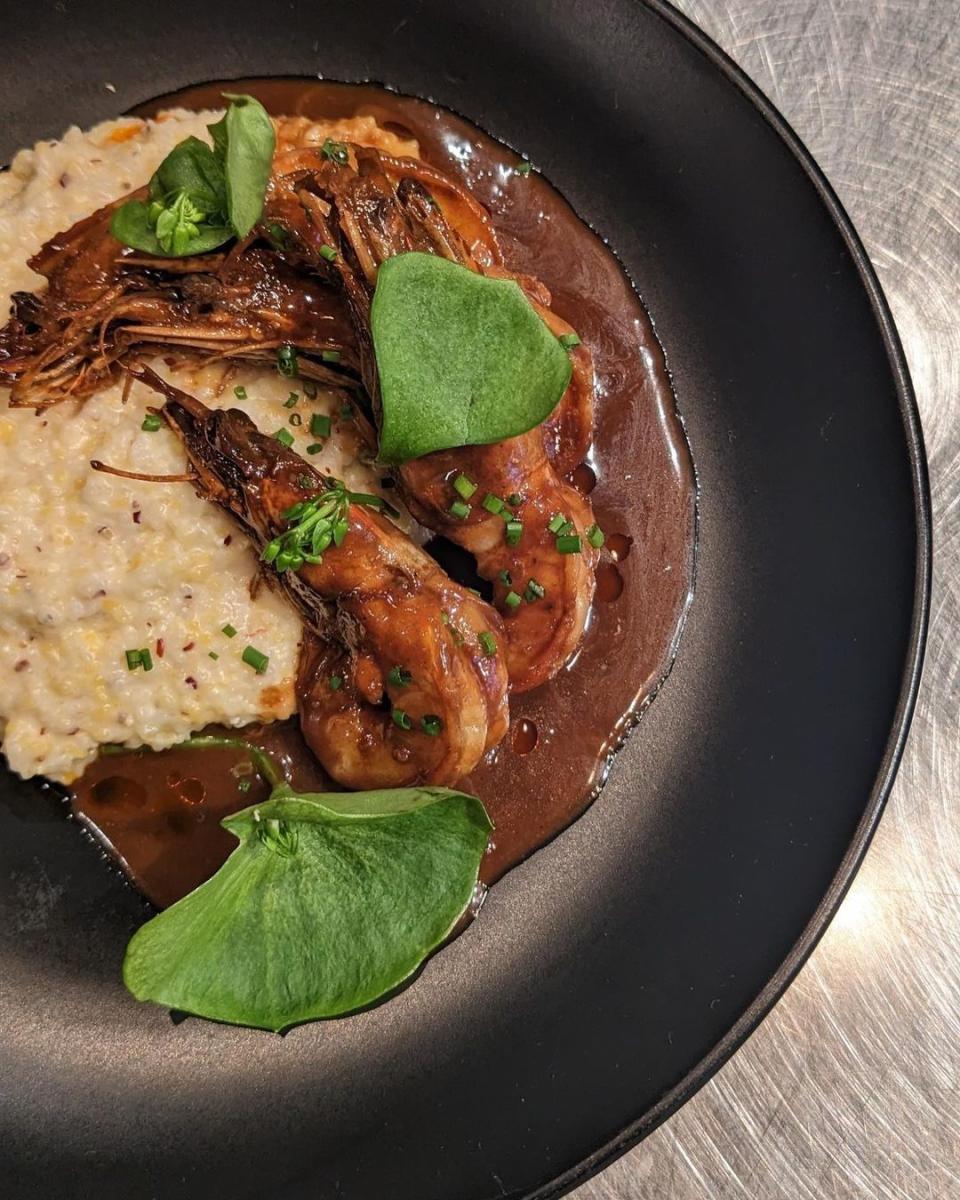 Shrimp and grits at Nolia
From barbecue to coffee, there's a myriad of Black-owned businesses in Cincinnati and Northern Kentucky. Don't miss these three unique spots and check out the full list of Black-owned bars and restaurants. 
Cinema OTR: This nostalgic bar and lounge is a dedication to 90's hip hop and R&B, black films, and black TV shows, and it is the official partner of Juneteenth on the Banks this weekend. Check out their Instagram for more information.
Caffe Vivace: The Walnut Hills coffeehouse comes alive at night with some of the region's best live jazz musicians. One of this weekend's featured acts is Cleveland's Camille Saba Smith Smooth Quartet, and you can reserve your seats here.
Nolia Kitchen: Inspired by New Orleans' cuisine, Nola Kitchen offers a high-end fusion of comfort foods from the South. The menu also features vegan and gluten-free items, such as stuffed collards with jackfruit and mushrooms.
For more things to do this weekend, see our full events calendar to see everything happening in Cincinnati and Northern Kentucky!