Explore Cincinnati's Profound Legacy on American Music at the Black Music Walk of Fame
The Cincy and Southwest Ohio region has a rich musical history. With many prolific artists calling this area home, Cincinnati's influence on modern soul, jazz, funk, and many other genres is truly undeniable.
To honor that legacy, the Cincinnati Black Music Walk of Fame is an interactive attraction that opened in July 2023. Utilizing AI technology to create an immersive experience, visitors can sing along with some of Cincinnati's music icons while haptic panels let you actually feel the music through vibrations.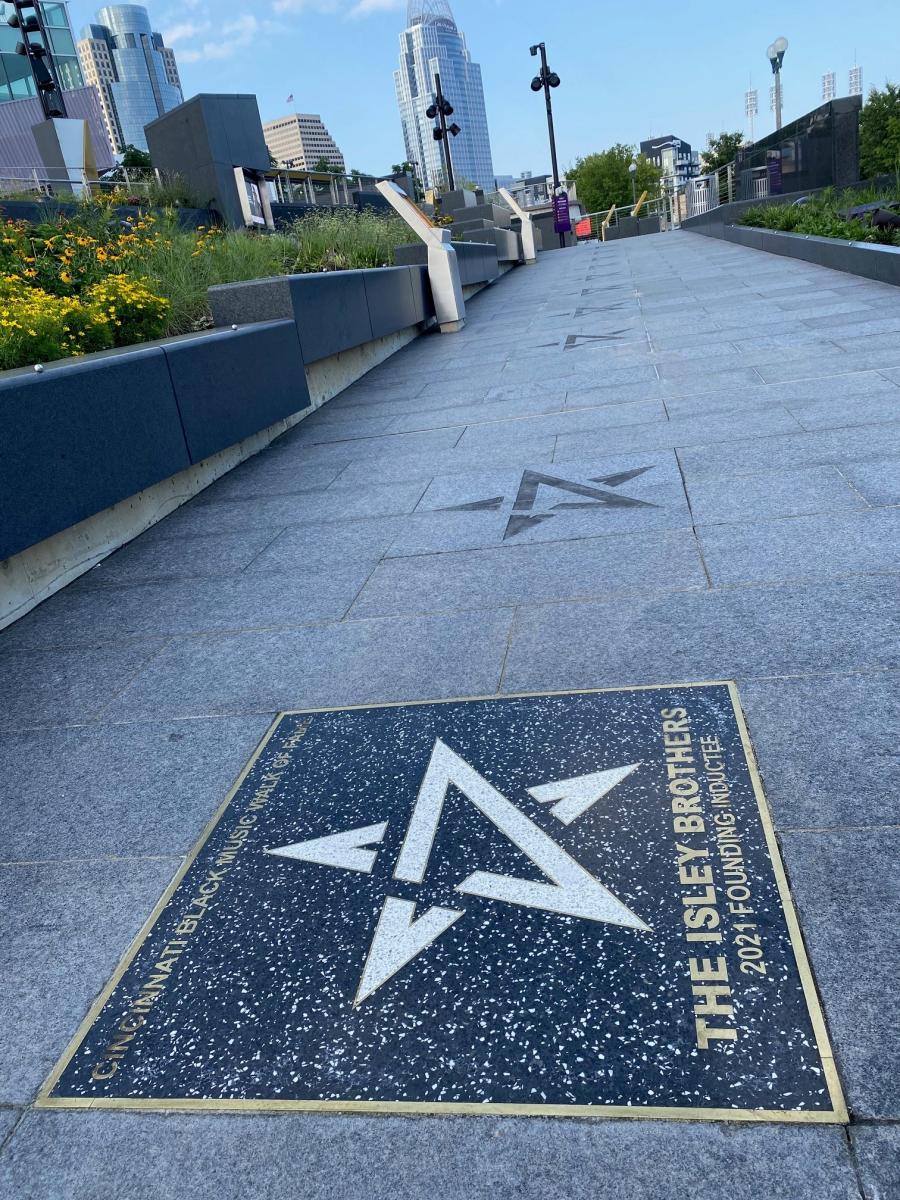 Dance with Penny Ford, play drums for Bootsy Collins and build a beat with Hi-Tek! The attraction is full of interactive exhibits that allow you to jump into the music, record your performance, and download the video afterward to share with others.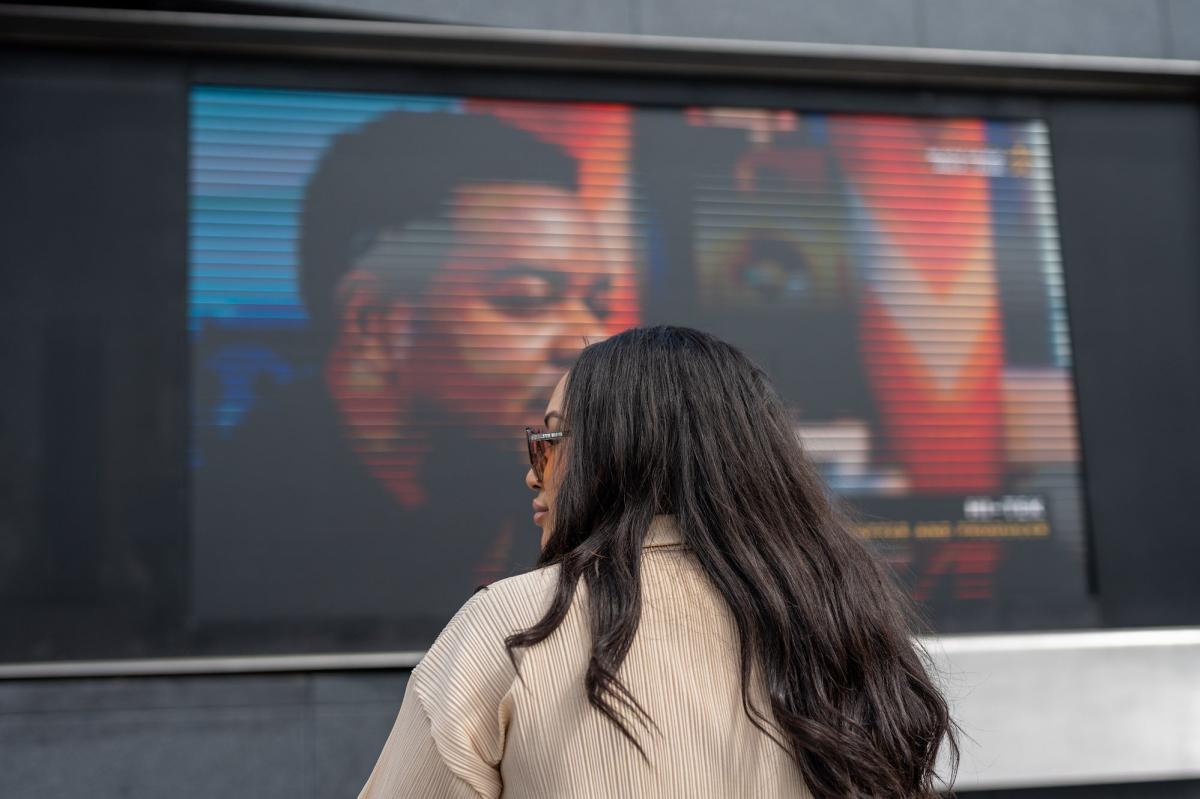 Who are the Inductees?
The Walk of Fame is lined with literal stars, commemorating different local legends and music pioneers. Every year a new "class" of artists is unveiled and added to the walk, following a special inductee ceremony at the Andrew J. Brady Music Center. Inductees are nominated by community members and selected by a special panel of judges.
The current stars featured on the walk include some absolute legends, from funky Bootsy Collins to producer and hip-hop wordsmith Hi-Tek.
The founding class of Cincinnati Black Music Walk of Fame:
Bootsy Collins
Otis Williams
Dr. Charles Fold
Isley Brothers
2022 Inductees:
Midnight Star
Penny Ford
Hi-Tek
Wilbert Longmire
2023 Inductees:
James Brown
Philippe Wynne
Louise Shropshire
The Deele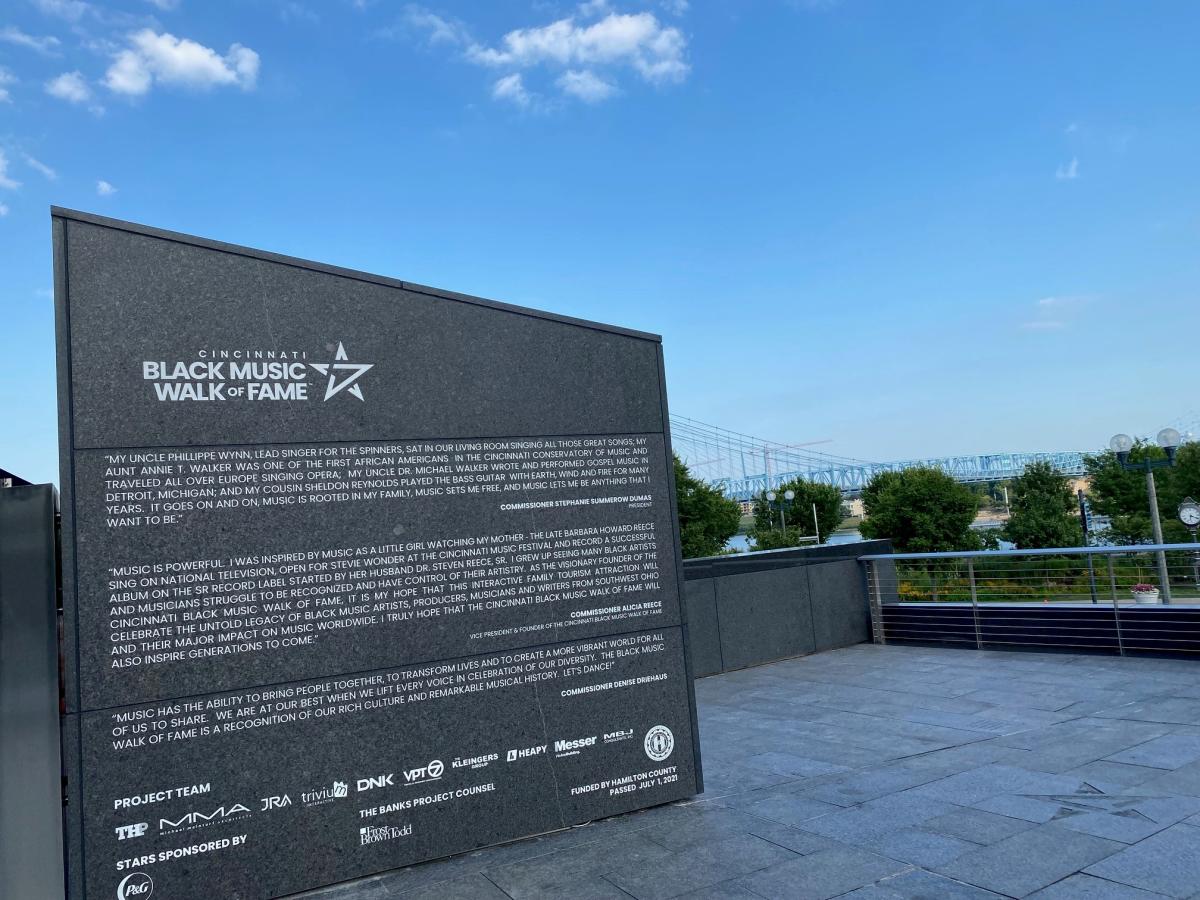 King Records
Founded in 1943 by Syd Nathan, this record label is most well known for launching the career of James Brown. Once located in the Evanston neighborhood, many of Cincinnati's best-known artists were associated with this label at some point. Walking through the Black Music Walk of Fame, you'll see nods to this legendary name–as it forever changed Cincinnati's musical reach and influence.

Things to do around the Cincinnati Black Music Walk of Fame
The Cincinnati Black Music Walk of Fame is located in The Banks region of downtown Cincinnati. Located between Paycor Stadium and Great American Ball Park, and overlooking the Ohio River, this entertainment district is a popular destination with many world-class attractions, restaurants, bars, and breweries. Plan the perfect trip to The Banks using our Insider's Guide.
The Andrew J. Brady Music Center
Since its opening, the Andrew J. Brady Music Center has hosted big-name acts like H.E.R., Ari Lennox, Paramore, and the Pixies. Enjoy outdoor shows overlooking the Ohio River on a sprawling lawn, or relax in a tiered, seated amphitheater indoors.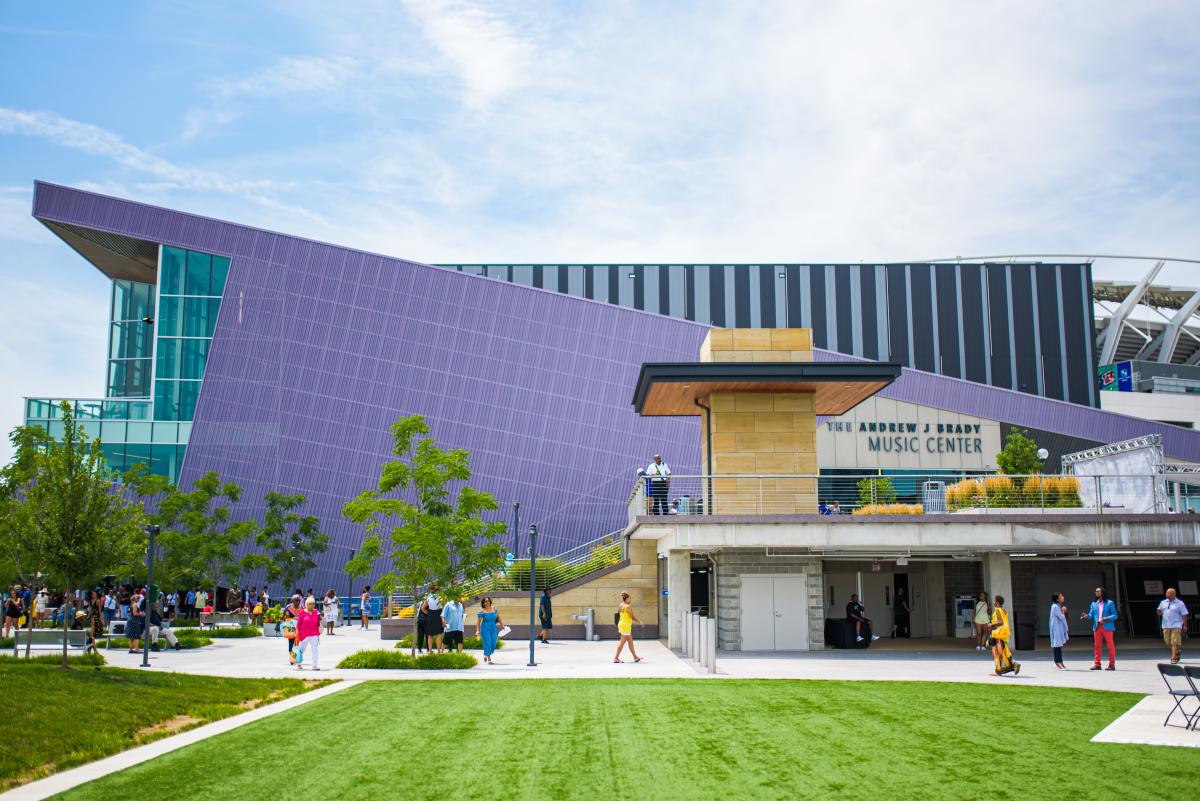 The National Underground Railroad Freedom Center
This one-of-a-kind, state-of-the-art museum is more than just a place to view exhibits. Located just steps from the Ohio River, which historically separated slavery from free states, the National Underground Railroad Freedom Center celebrates inclusivity and what freedom means throughout history and across the globe. Be sure to check their website for their current programming.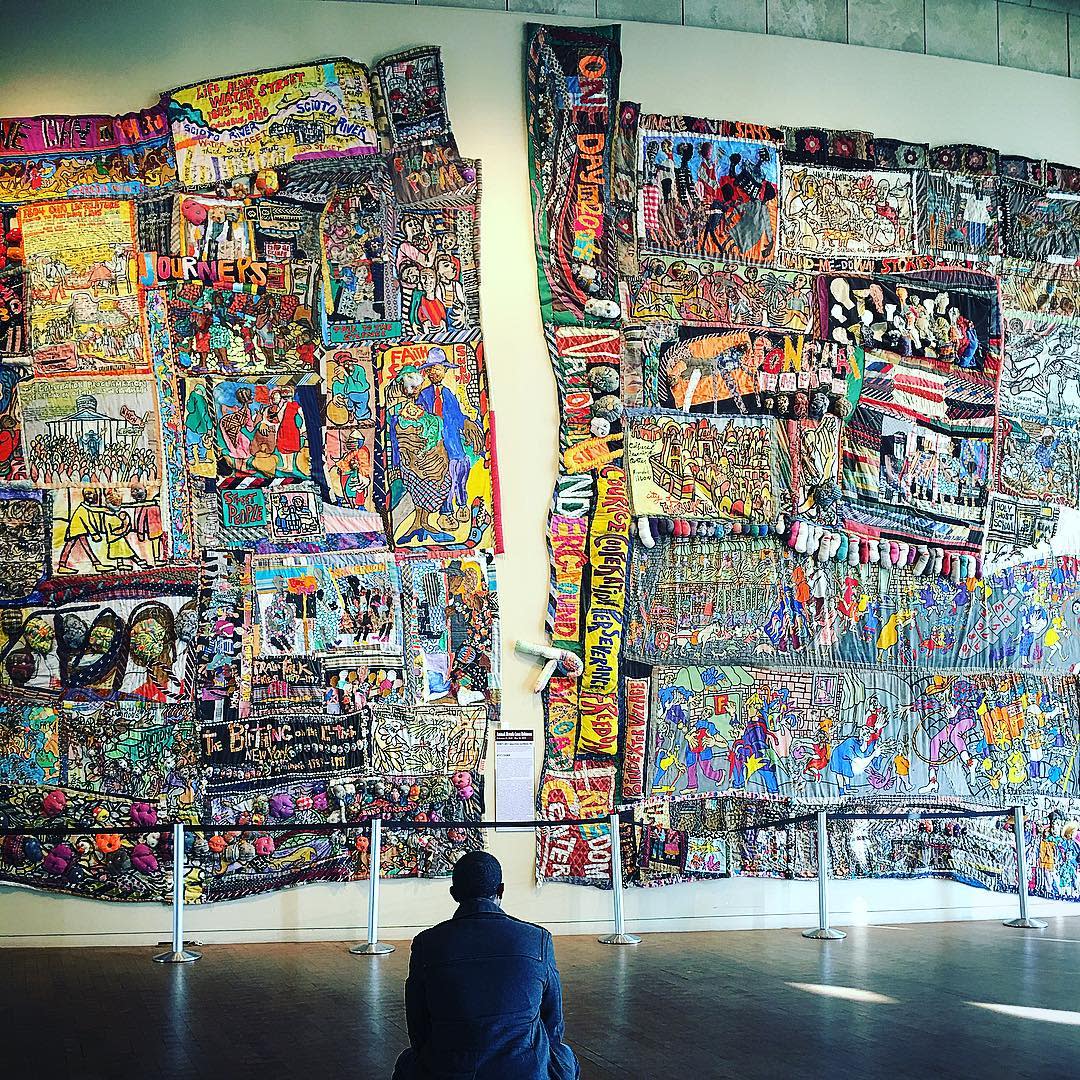 Smale Riverfront Park in The Banks
This beautiful green space overlooks the Ohio River, offering panoramic views of Covington and the Roebling Bridge. With playgrounds, bike and walking trails, splash fountains, pools, and welcoming lawn space–this iconic park is the perfect place to enjoy the outdoors in the heart of Cincinnati.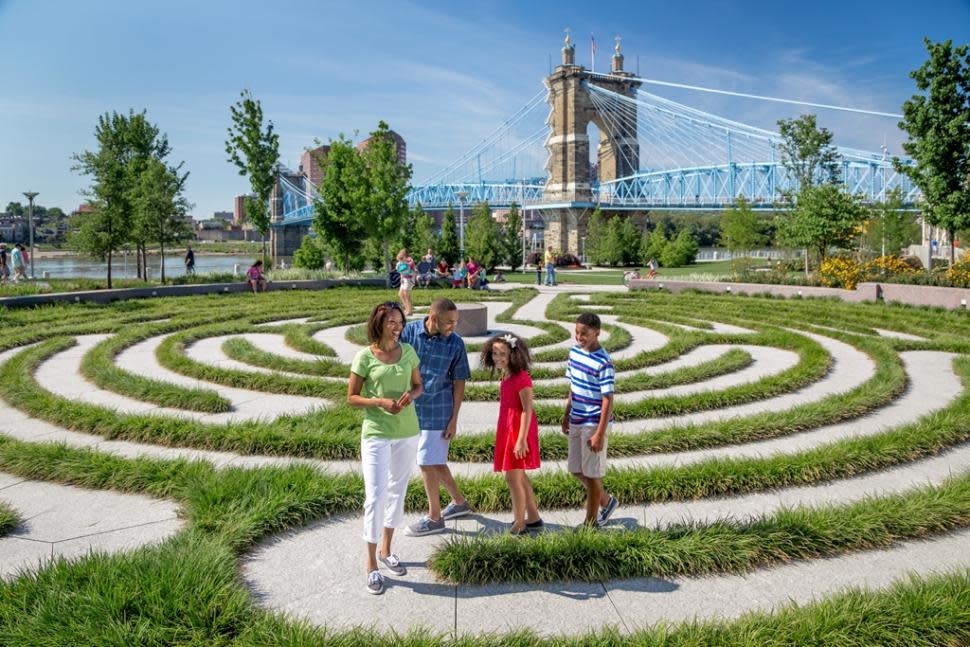 Tips for getting to the Cincinnati Black Music Walk of Fame
Located in the heart of The Banks district in Cincinnati, the Black Music Walk of Fame is next to the Andrew J. Brady Music Center.
Here are some transportation options when visiting.  
By car - park at Central Riverfront Garage & Mid Central Riverfront Garage 
On foot - If you're staying in downtown Cincinnati, The Banks district is accessible on foot
The Connector - This streetcar is open daily and connects landmarks like The Banks and Over-the-Rhine, including Music Hall, Great American Ball Park, and Fountain Square.
Cincinnati Red Bike - 50+ locations of rental bikes around the city
After you experience the Walk of Fame, be sure to explore more of The Banks. Our local's guide to Cincy's The Banks will guide you through the best eats, drinks, and things to do in this vibrant district in Cincinnati.