Graeter's
Satisfy your sweet tooth with Graeter's small-batch French pot ice cream. The ice cream purveyor's unique process makes for a thick and creamy cone of goodness found in the hands of locals year round. Click here for more frozen treats.
Izzy's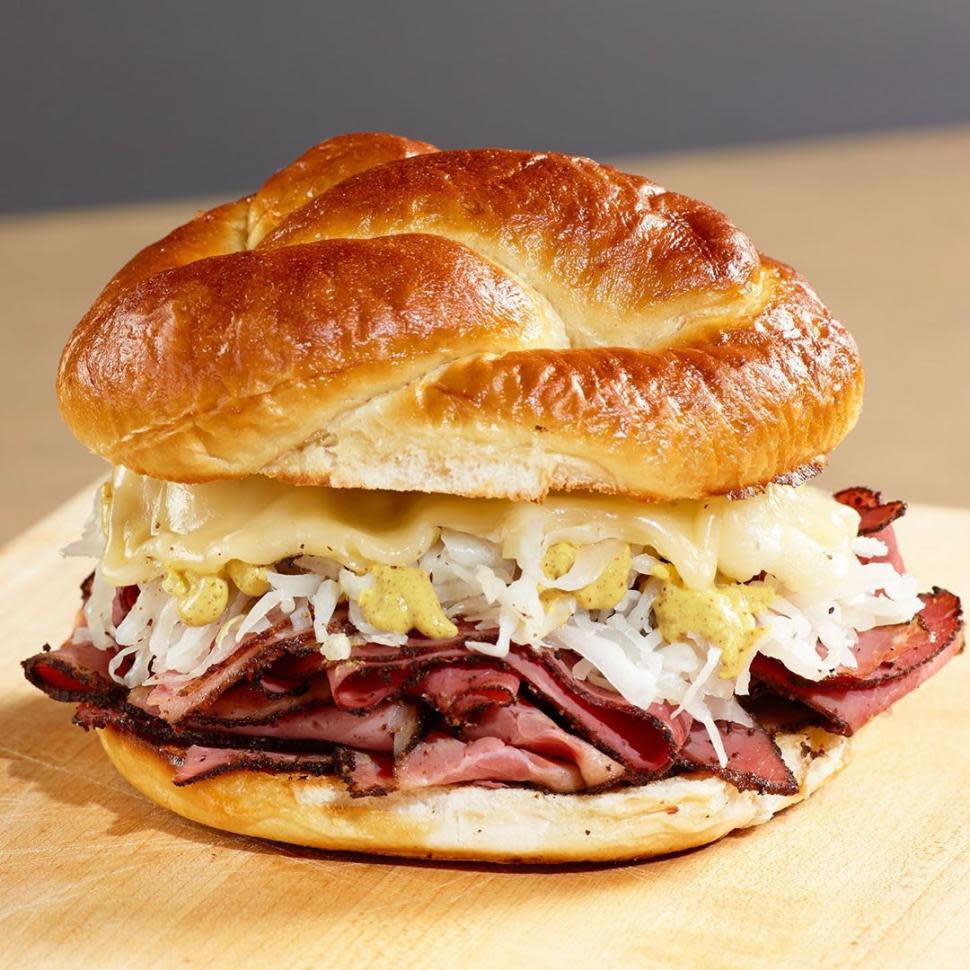 Looking for a sandwich stacked high? Chow down on a classic corned beef Reuben and potato pancakes at this Cincinnati deli. If you're up for it, try the 110 Reuben Challenge. The 110 Reuben was created to celebrate Izzy's 110 years in Cincinnati. The challenge is a super-sized potato pancake and a giant version of the 110 Reuben, which was featured on an episode of Man v. Food.
LaRosa's Pizzeria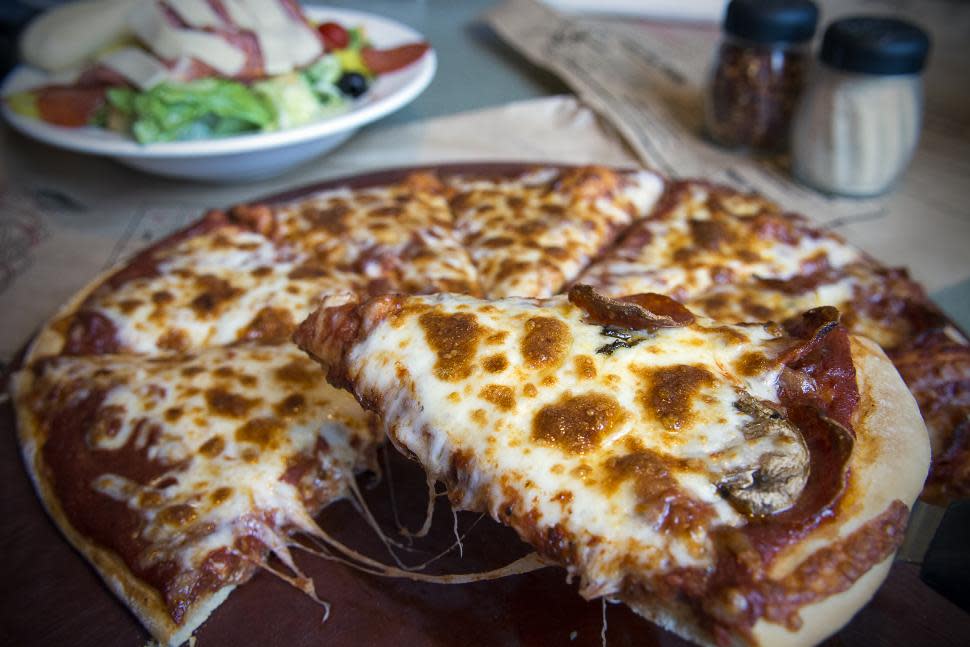 What started as a small pizzeria on the west side has grown to become a go-to choice for pizza night. LaRosa's offers a menu with pasta, hoagies, calzones and pizza available for delivery, carryout and dine-in at most locations. Click here for more popular pizza joints.
Skyline Chili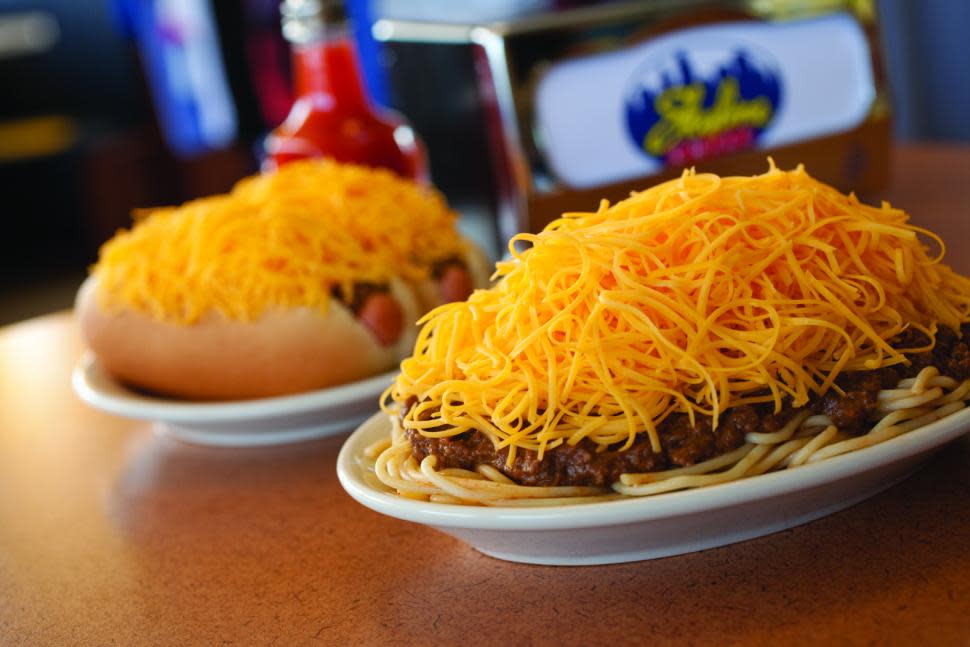 Cheese piled high and oyster crackers aplenty; Skyline's Cincinnati-style chili never gets old. Whether on a coney or as a three-way, get your chili fix from this local institution. Click here to learn more about our chili!
Montgomery Inn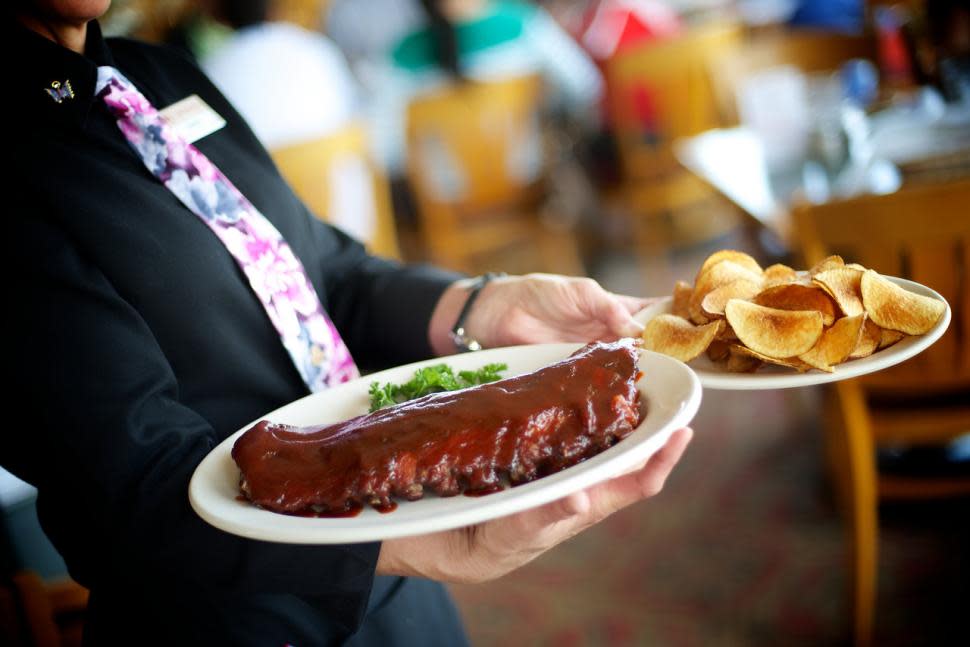 Ribs slathered in Montgomery Inn's finger lickin' good barbecue sauce will keep you coming back for more. Order the ribs by the slab and your server will shield your clothes with a bib and provide wet napkins for the saucy aftermath. Is your mouth watering for more barbecue? Click here for more finger-lickin' barbecue options.
Dewey's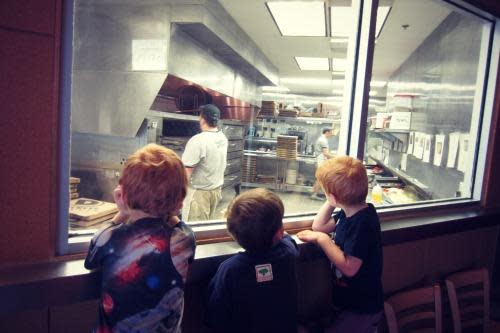 What began as a neighborhood pizza spot in Oakley Square is now a Cincinnati region treasure. Whether dining in or carrying out, enjoy Dewey's salads, calzones and signature pizzas like the Ryan's Inferno, a buffalo chicken pizza, or the Meatball, an Italian lover's dream.