Whether you're looking for furniture, vintage clothing, or art, Cincinnati is packed with unique antique and vintage treasures. Spend the day combing rows of treasures for that perfect piece or enjoy going down memory lane with booths filled with quirky nostalgia.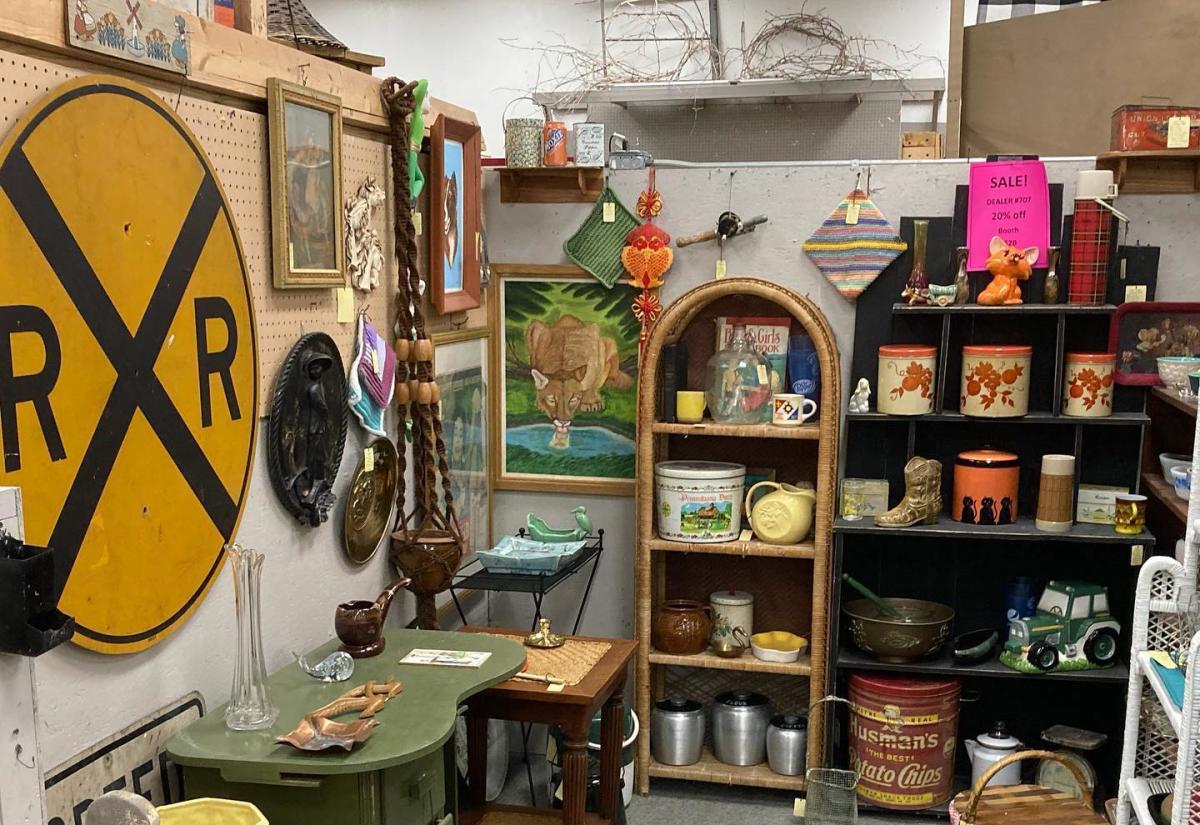 Cincinnati antique and craft shows have a wide variety of merchandise but most vendors carry items that are at least 30 years old and are no longer in production. Of course, each Cincinnati antique or craft show is different and a lot of shows have an "anything goes" policy–meaning they can literally have any type of product–old or new. 
This list covers the best antique markets in Cincinnati and Northern Kentucky. A few of the events are just outside of the city but are well worth the drive.  
Antique and craft shows in the Cincy region
Tri-State Antique Market (9/3, and every first Sunday from May through October; Regular hours: 7 a.m. - 3 p.m., Earlybird shoppers are welcome at 6 a.m.): 
Lawrenceburg, IN Fairgrounds
$5 admission for adults, no extra charge for early bird hour
Just a few miles out of Cincy and across the Ohio River in Indiana, the Tri-State Antique Market offers something for everyone from the novice antique shopper to the collector. This market attracts more than 200 dealers and 3,000 shoppers each month and is truly one of Indiana's largest antique and vintage events.  This is a rain-or-shine event and offers plenty of free parking, paved walkways, rest areas, restrooms, and food and drink vendors located throughout. 
City Flea (9/16 & 10/14; Winter dates TBD)
This is Cincinnati's original urban flea market. Find handmade goods, art, antiques, and more shopping in Washington Park in the Over-the-Rhine neighborhood of downtown Cincinnati.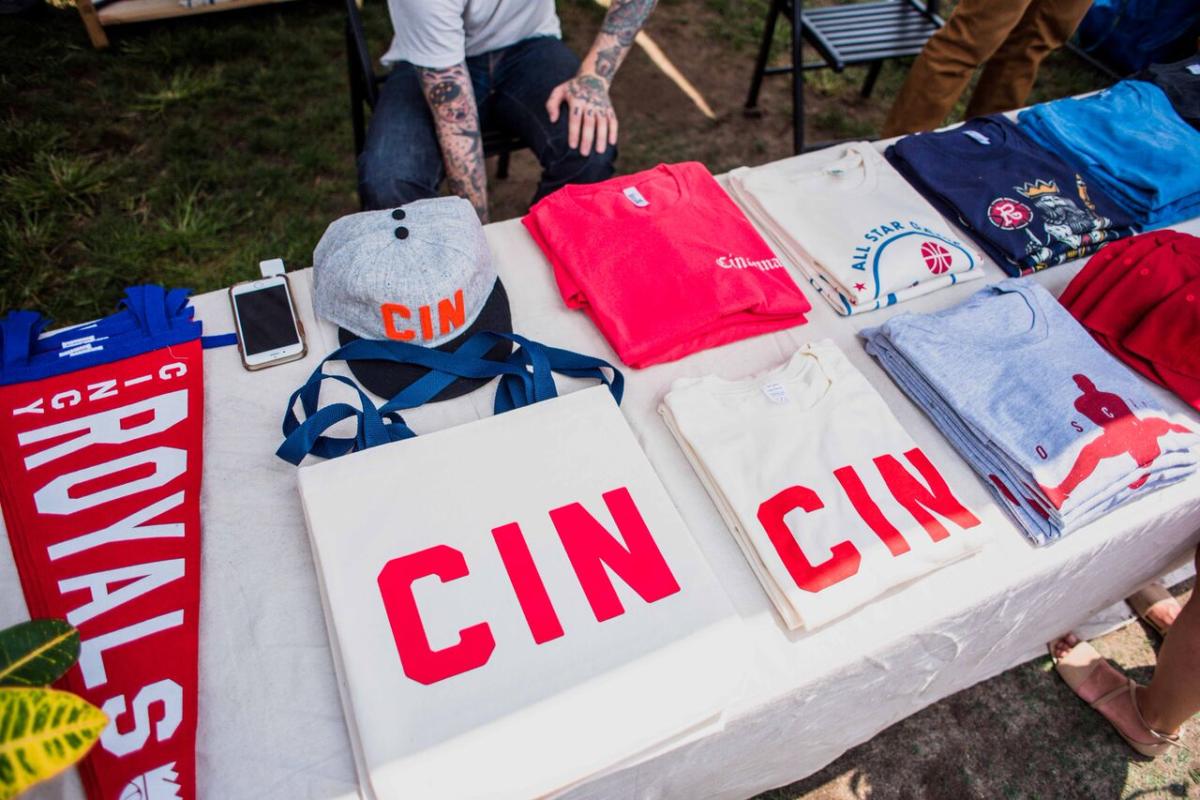 Springfield Antique and Flea Market 2023 (8/19, 8 a.m. - 5 p.m., 8/20, 9 a.m. - 4 p.m.)
Clark County Fairgrounds, 4401 S. Charleston Pike
$10 at the gate. Exact change preferred.
For more than 40 years, this show is considered one of America's top events producing remarkable antique, vintage, collectible, and flea market finds.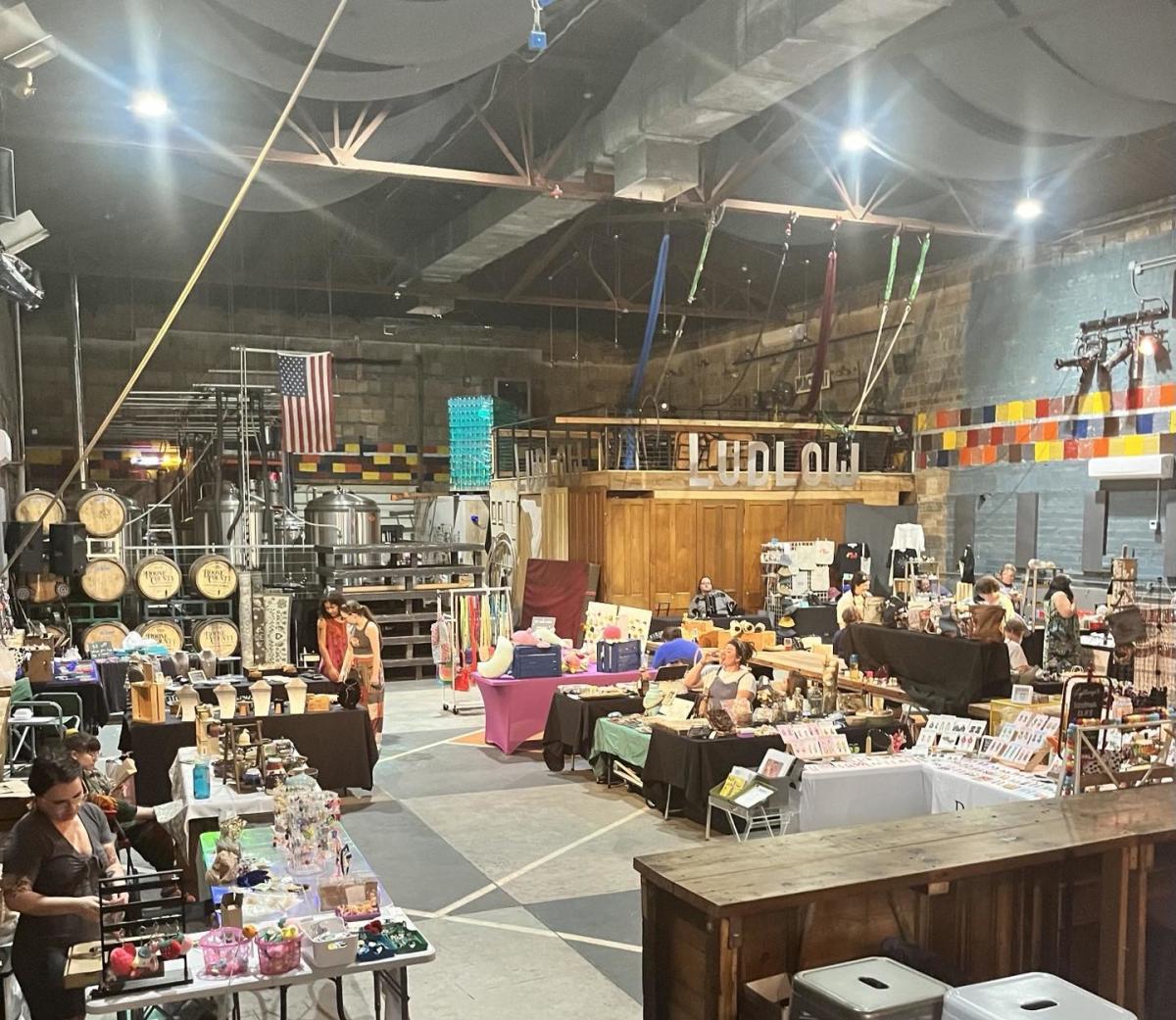 Ludlow Flea and Craft (Photo: @moondaria)
Ludlow Flea & Craft (9/3, first Sunday of the month February-December)
Bircus Brewing Co., 322 Elm Street, Ludlow, KY
This is more of a craft fair and flea market than an antique show featuring handmade goods, baked goods, jewelry, vintage items, and more. Bircus Brewing Co. is on hand with beer, pizza, and their famous Bloody Marys. 
Labor Day Weekend Craft Show (9/2 12 p.m. - 4 p.m.)
Clifton Recreational Center, 320 McAlpin Ave., Cincinnati
Free admission
This pop-up show supports a variety of local craft vendors and runs monthly through December.  
Lebanon Antique Show (9/9-9/17)
Warren County Fairgrounds, Lebanon, OH
$8 online, $10 at the door–one ticket is good for both days
This is the oldest continuous antique show in Ohio. Dealers from 18 states showcase 18th - 20th-century furnishings, primitives, old blue china, old pattern glass, art glass, Majolica jewelry, silver, folk art, fine art, and much more.  
Burlington Antique Show (9/17 & the third Sunday of the month from April - October; 9 a.m. - 3 p.m.)
Boone County Fairgrounds, Burlington, KY
$4 per person, $6 for early bird entrance at 6 a.m.
Just a short drive from downtown Cincy, this epic antique show is the Midwest's premier antique show with more than 200 dealers. It's mostly outdoors and is a rain-or-shine event. This fan-favorite antique show is not to be missed–and be sure to take advantage of the early entrance time.  
Friendship Flea Market (9/9 - 9/17; 9 a.m. - 7 p.m.)
6491 East IN-62, Versailles, IN
Just 35 miles from Cincy, this nine-day flea market, happening twice a year in June and September, features live music, food, and a wide variety of items, including antiques, and is described as one of the most unique events of the year. 
Crafty Supermarket (11/25, 11:00 a.m. - 5:00 p.m.)  
Music Hall in downtown Cincinnati 
Get your holiday shopping done early this year! Meet and shop from crafters, artists, and makers from all over North America.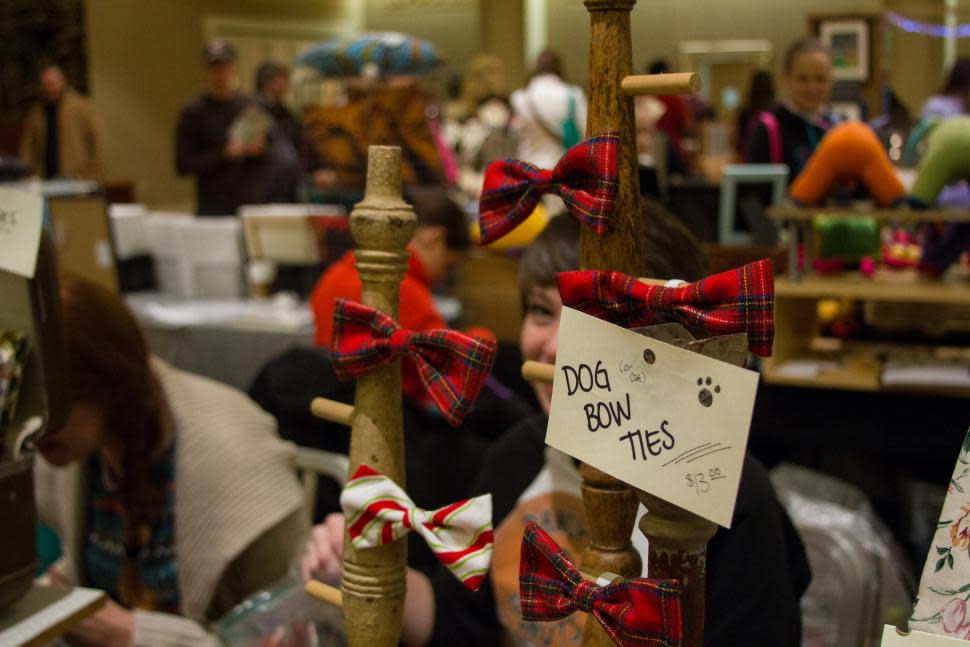 Crafty Supermarket
10 helpful tips for Cincy's antique and craft shows
Bring a large vehicle. No matter how much storage space there is, everyone wishes they had more room at the end of the day to carry home their finds.
Dress for comfort. Wear layers. Even in the summer months, it can be chilly for the early bird shoppers so wear layers that can be adjusted according to the temperature. Wear comfortable shoes. The larger antique and craft shows require lots and lots of walking and nothing deters a day of shopping than blisters and aching feet. Comfort is key for an all-day antiquing spree. Also, bring a crossbody purse or fanny pack for a hands-free shopping day. Most antique or craft fairs do not have shopping carts.
Bring a wagon or cart. Either is perfect to tote around all the treasures as you continue to shop. Vendors will hold larger items after purchase but don't forget to come back for them and take a photo of the booth and booth number. Larger shows could get confusing and after a day of shopping, it might be easy to forget where to pick up your items. 
Prepare for the weather. Most shows in the Cincy area are indoor/outdoor shows and are "rain or shine" meaning the show goes on whether it's raining or not. A raincoat or poncho is preferable to carrying around an umbrella all day but either will do.
To find the most authentic antiques or collectible items, check if the show is juried because the vendors must qualify and meet the show organizer's list of criteria in order to be accepted. Some are strict. Others are not.
Bring snacks, drinks, coffee, or water. Some shows have food, snacks, and drinks and some don't. Better to be prepared, just in case.
Bring small bills and cash. Most prices are negotiable and can help in the bargaining if you have the exact amount in cash.
If there is an early bird shopping option, take it. Early bird means that the doors open earlier than their normally posted hours of operation. So for the best selection, the best parking, and to beat the crowds, arrive as early as possible. In the summer months, it also helps to beat the heat. Some shows charge an early admission price, others do not.
Avoid parking far away to haul the day's treasures back to the car.
Have fun. Make a day of it and enjoy. Make the day of antiquing as part of a girls' trip or as part of your vacation–or staycation. 
Looking for more places for antiquing in Cincinnati? Check out our full list of antique shops in Cincy.