17 kid-friendly attractions in the Cincy Region
Traveling to Cincy with kids? With exciting theme parks, beautiful nature trails, rich arts, and culture, your family will have a blast exploring all that Cincy has to offer.  Whether you have kids or are just a kid at heart, these are the best kid-friendly things to do in Cincinnati and Northern Kentucky.
Kings Island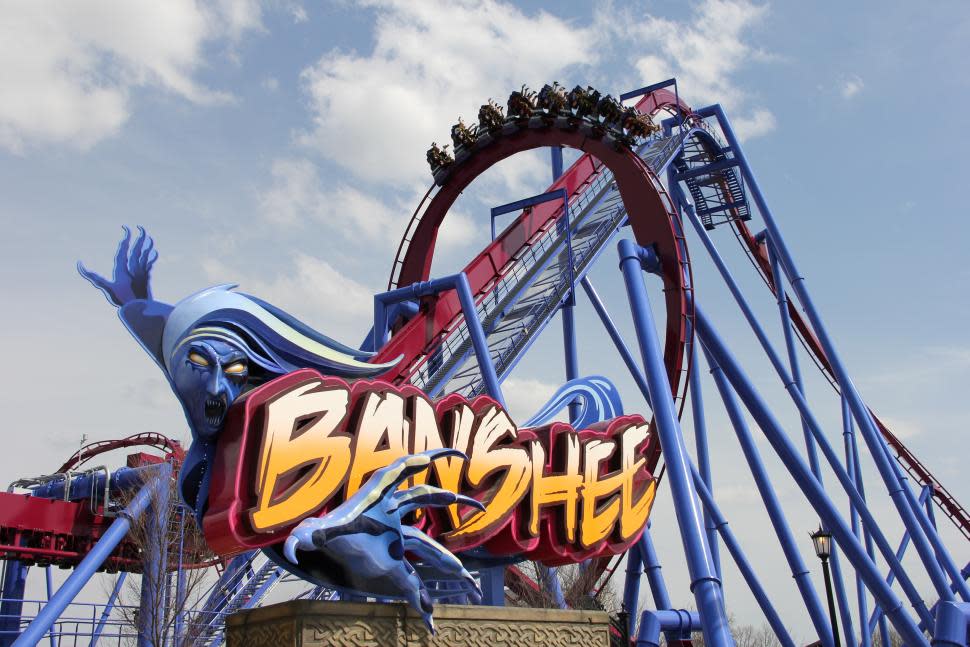 Both roller coaster enthusiasts and kids alike will have a blast at the world-famous Kings Island amusement park. Planet Snoopy has been voted the "Best Kids' Area in the World" multiple times by Amusement Today. This fun-filled area is loaded with rides perfect for the whole family.
Bigger kids can enjoy rides in the main areas of the park including coasters like Diamondback, The Beast, Banshee, and Mystic Timbers. The newest giga roller coaster, Orion, is a top attraction you must check off your bucket list. Don't forget to also pack a swimsuit for water park fun at Soak City (admission is included in your ticket price). Enjoy water slides, rides and play areas for both small children and adventurous adults. Soak City is a great place to stay cool on a hot summer day.
Cincinnati Zoo and Botanical Garden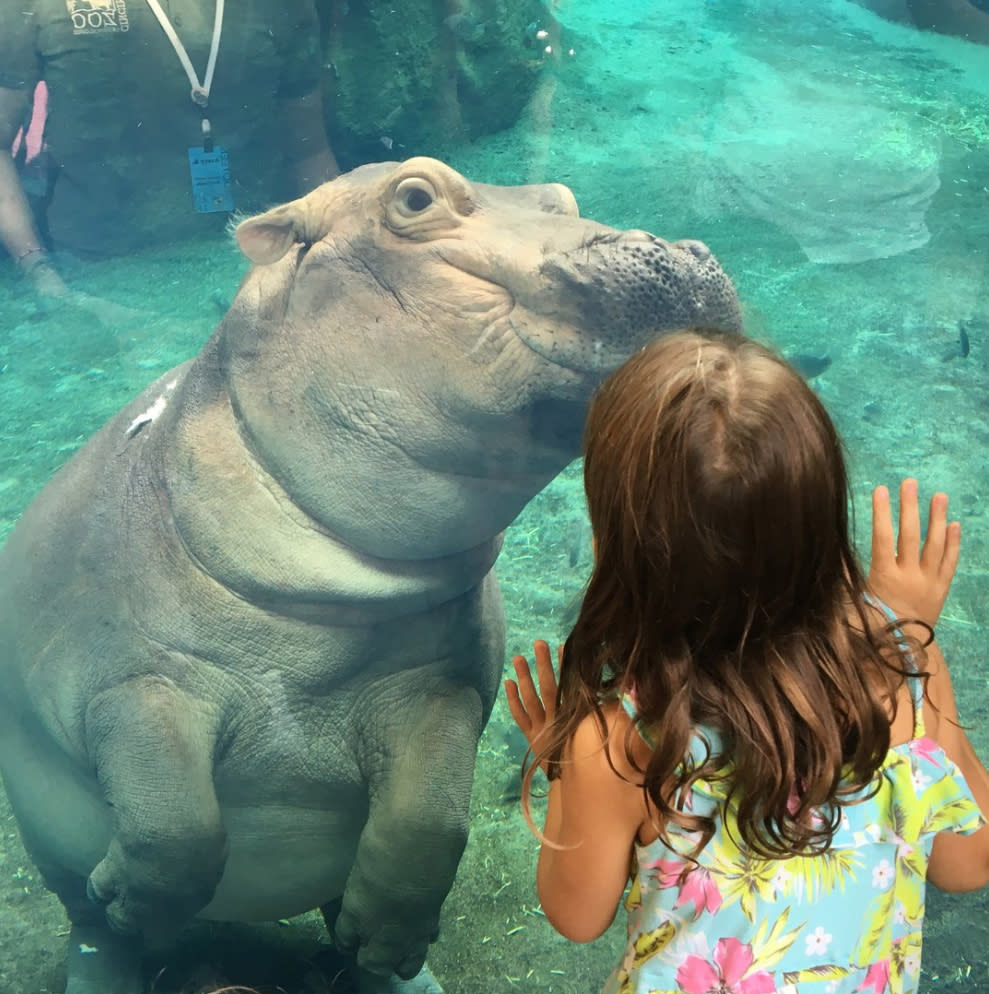 Cincinnati Zoo is a must-see for every animal lover. On a visit, you'll be able to observe more than 500 animals and more than 3,000 different kinds of plants. On Gibbon Island, you'll see animals swinging from branch to branch. At Giraffe Ridge you'll feed these towering mammals from the palm of your hand. Walk among kangaroos, see insects crawling, and hear lions roaring. Don't forget to snap a photo with Fiona, the world-famous hippo, and her new baby brother, Fritz.
The train and carousel rides allow some time off your feet if you are looking for a break. Stop by the Spaulding Children's Zoo where you can watch a barnyard show, interact with animals including an aardvark and a wallaby, and play on the "Be the Animal" playscape. Take on Kanga Klimb, an aerial ropes and obstacle course! Never been to the zoo? Check out our insider tips for the Cincinnati Zoo and make the most of your visit.
Newport Aquarium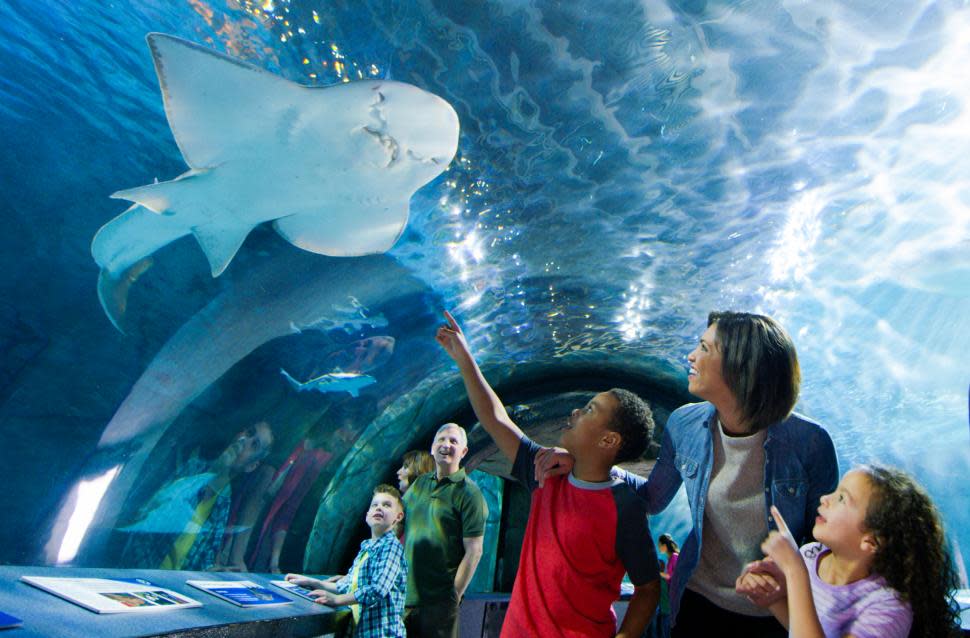 Newport Aquarium is located across the Ohio River, just south of downtown Cincinnati in Newport, Kentucky. Highlights of the aquarium include dive shows, the Tide Pool touch tank, and Frog Bog where you can both see interesting frogs and burn off some energy in the play area. Brave visitors can touch a shark or cross the Shark Bridge (a rope bridge that crosses over the giant shark tank).
Visit the seahorses, penguins, alligators (including rare white alligators!), stingrays, and of course lots and lots of various types of fish! Everyone loves to walk through the shark tunnel with creatures swimming on all sides. After your visit to the Aquarium, be sure to spend some time walking through Newport on the Levee's shops and restaurants, including the Bridgeview Box Park with takeout food options, a tiki bar, and amazing riverfront views.
Behringer-Crawford Museum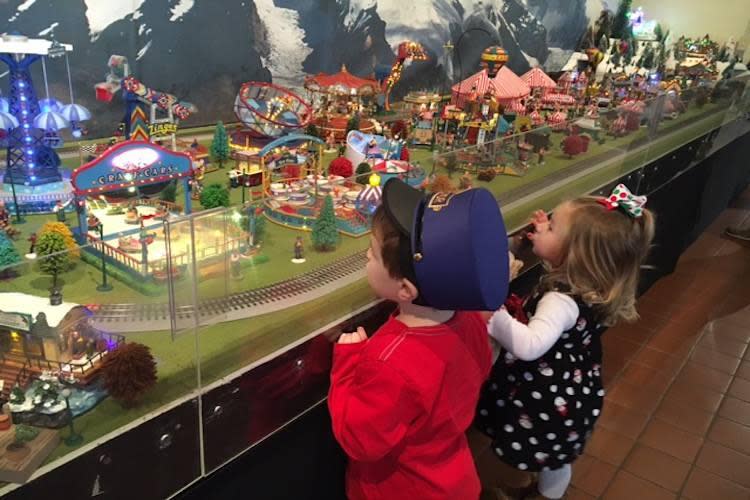 Behringer-Crawford Museum is the perfect place to entertain anyone from age two to 92. The museum covers the history of Northern Kentucky; admire the amazing train display, sit in a 1959 Buick Electra convertible, and fish from the back of a steamboat. Also included are some interesting oddities like a two-headed calf and a shrunken head. Kids will love the outdoor playground, a free and contained handicapped-accessible green space where children and their families can discover and engage in heritage and natural history.
Dinosaur Hall at Cincinnati Museum Center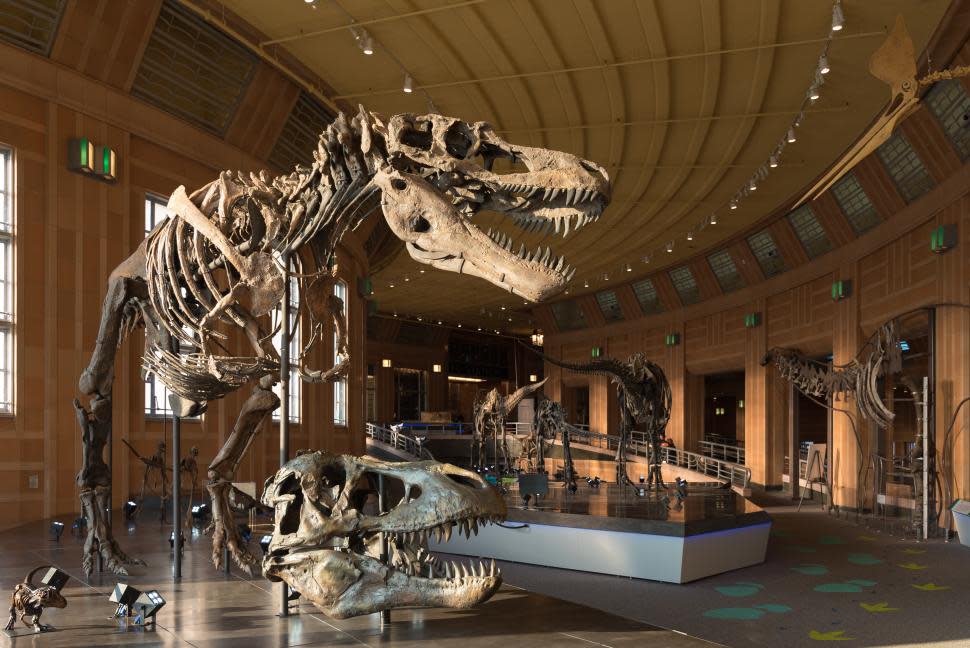 Dinosaur Hall; photo credit: Phil Armstrong
As soon as you enter the Museum of Natural History & Science at Cincinnati Museum Center, you'll come face-to-face with the 60-foot-long Galeamopus pabsti, the largest specimen inside Dinosaur Hall. Learn about all six prehistoric beasts in this exhibit through state-of-the-art interactive elements that help you experience the late Jurassic period like never before.
Duke Energy Children's Museum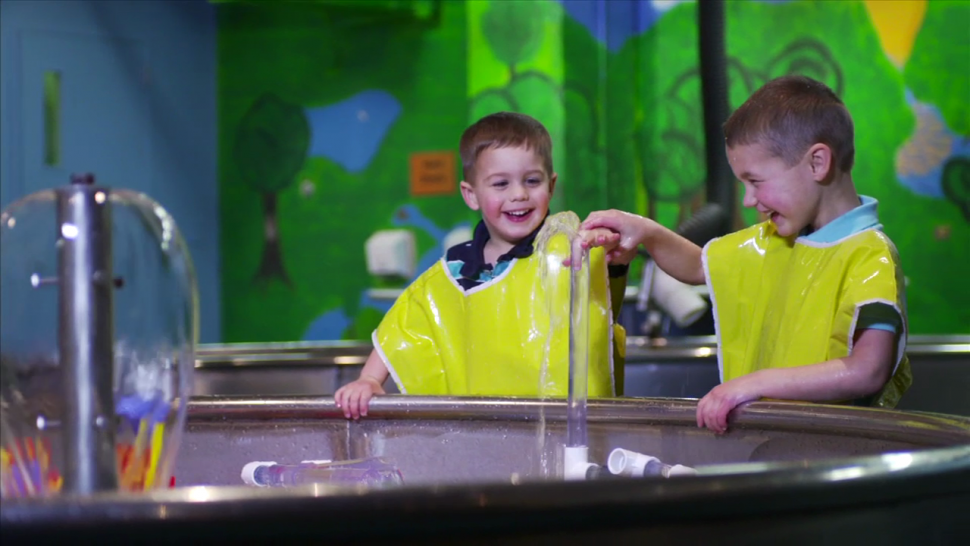 Kids can climb, crawl, explore, and learn about themselves and the world around them with hands-on fun for all ages at one of the top children's museums in the country at Duke Energy Children's Museum which is part of Cincinnati Museum Center at Union Terminal! Eight exhibit areas, including two specially designed for preschool-aged children and younger, and more than 1,800 hours of programming make fun and learning go hand in hand.
Cincinnati Reds Hall of Fame and Museum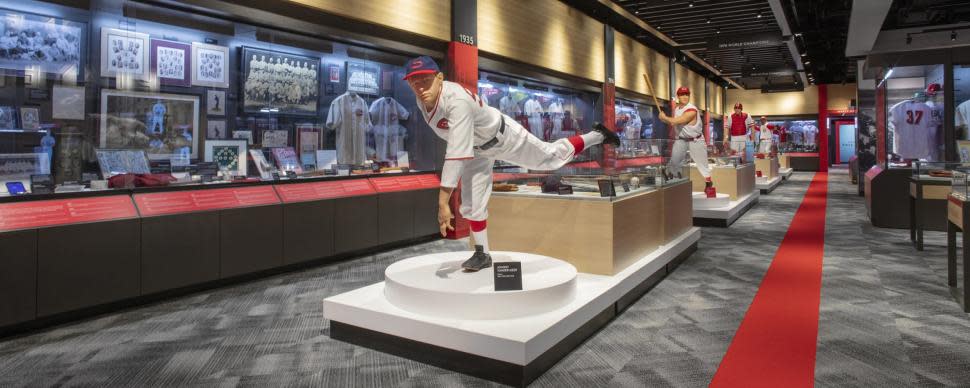 Cincinnati Reds Hall of Fame and Museum is a must-see for any baseball lover (or future Reds fan!). This museum has plenty of interactive fun while showcasing the history of America's first professional baseball team. Test your pitching speed, sit in the broadcast booth while calling a play with legendary announcers Marty Brennaman and Joe Nuxhall, and check out the timeline of Reds baseball history. See plenty of artifacts covering the history of our hometown baseball team.
Tours of Great American Ball Park are also available to complete the perfect day at the ballpark.
Sawyer Point
Sawyer Point is a mile-long park along the Ohio River in downtown Cincinnati. Play at the wheelchair accessible 1000 Hands Playground, start a game of volleyball or tennis on the expansive lawn, or rent bikes and ride alongside the river and through the park.
Signs posted throughout the park explain the history of the Miami-Erie Canal and provide the history of the flooding of the river. The Serpentine Wall beckons kids to run up and down its steps and the Armleder Memorial Aquatic Spray Ground will keep the kids cool all summer long.
Pro-tip: have your camera ready, because this beautiful park boasts Insta-worthy views!
Smale Riverfront Park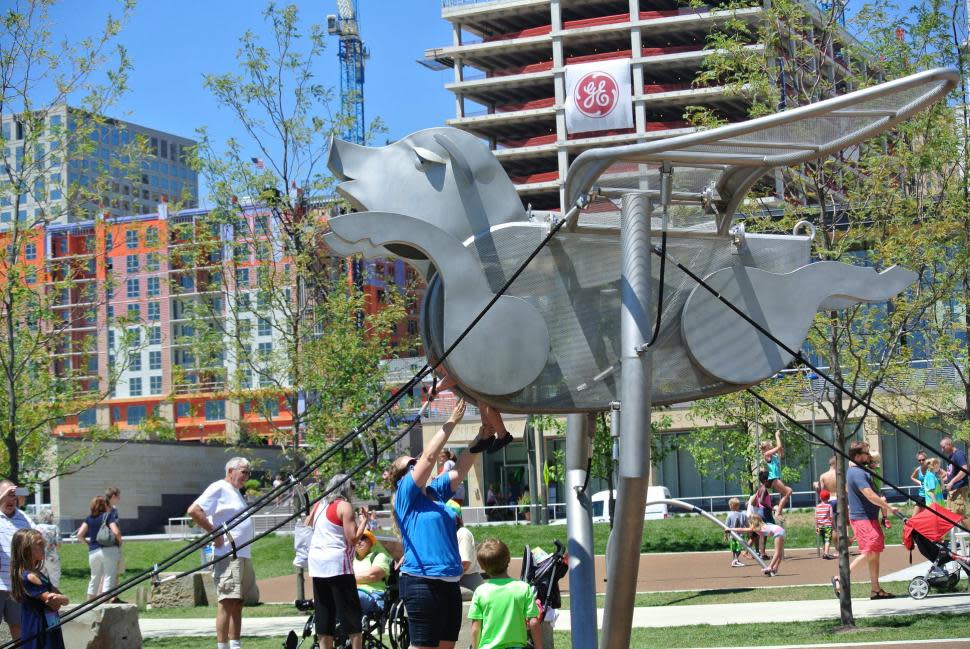 Smale Riverfront Park Playground (photo: Laura Hoevener)
Smale Riverfront Park is another downtown park filled with a variety of activities for all ages. During the summer months, the spray grounds are a huge hit with the kids and a great way to stay cool.
Several playgrounds allow kids to climb, slide, ride in a flying pig, make music on a bigger-than-life-sized piano, and creatively play in the water. Swings along the river are a great place to sit and relax and soak in the river view. Stroll peacefully through the labyrinth and enjoy a ride on the stunningly beautiful Carol Ann's Carousel. Animals on the carousel include a Cincinnati Bengal tiger, a flying pig, and a praying mantis. The artwork on the carousel has beautiful scenes of local landmarks.
Highfield Discovery Center at Glenwood Gardens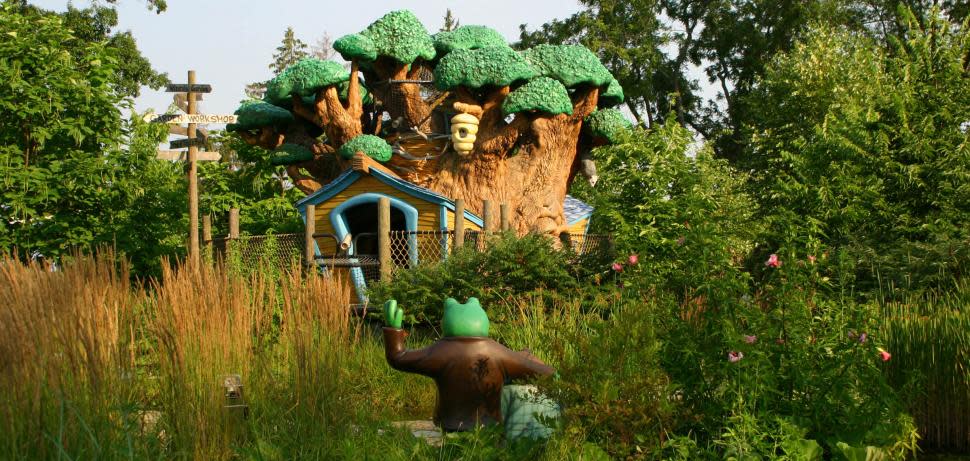 Great Parks of Hamilton County have a variety of adventures for kids, or those who are a kid at heart! Highfield Discovery Center at Glenwood Gardens is a fantasy playground filled with fairy gardens, trains, a butterfly garden, and more for kids to explore. When it's hot outside, Parky's water parks are splashy fun for preschool-age kids. And each of the parks has hiking trails and a variety of other attractions to explore. Parky's Farm is located in Winton Woods and contains live animals and a play barn.
Cincinnati Nature Center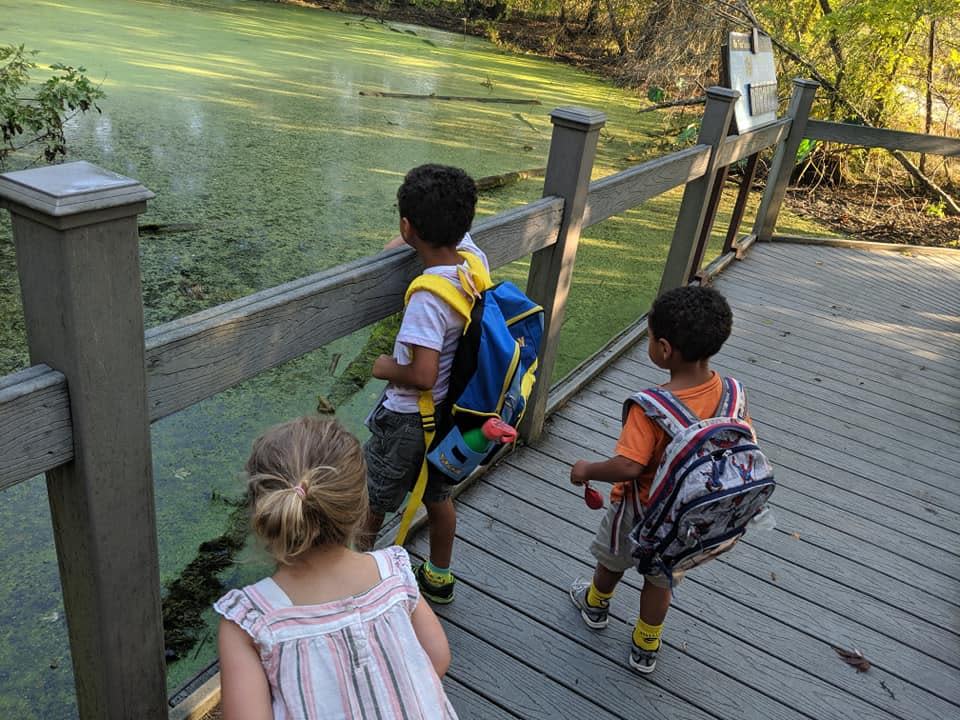 Cincinnati Nature Center; photo credit Jessica Blackwell
Cincinnati Nature Center is located in Milford, Ohio, and has over 2,000 acres of property with plenty of marked trails of varying difficulty to explore. The Turtle Trail is a great beginner trail for younger hikers. The Nature Playscape is perfect for kids to discover the outdoors while having a great time! (You might want to bring a change of clothes in case they get wet!) Pick up a map to choose a trail and spend some time learning about nature and doing some birdwatching inside the Nature Center building.
Loveland Castle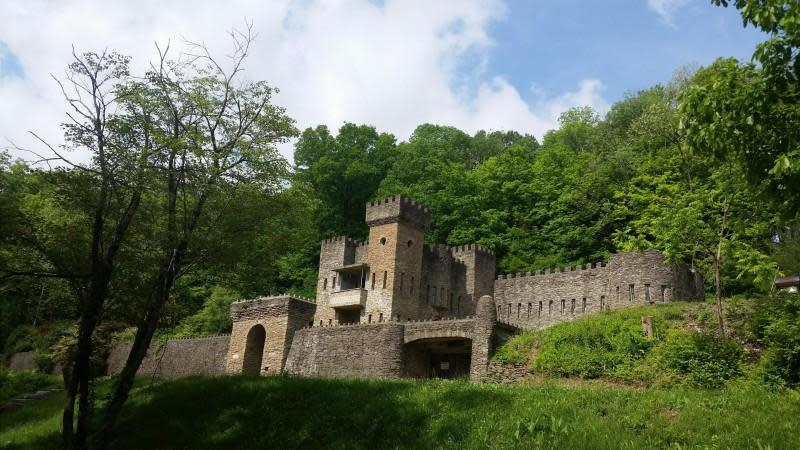 Loveland Castle or Chateau Laroche was built to resemble a medieval European castle. Sitting along the Little Miami River, it makes a great backdrop for some photos of the kids. And kids both young and old will have a great time pretending they are knights or princesses exploring this fascinating landmark. Be sure to ask about the design and purpose of the castle's front door.
Cincinnati Fire Museum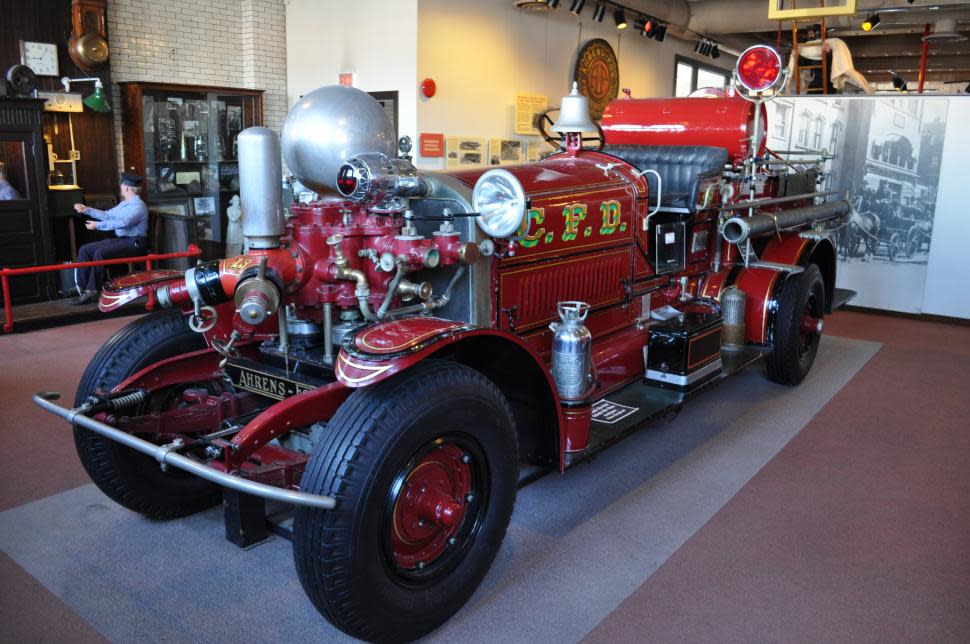 The Cincinnati Fire Museum is both educational and entertaining. Learn about the history of firefighting, see antique equipment and climb into the cab of a real fire engine complete with lights and sirens. Sliding down the fire pole is a highlight of the museum, and kids especially like to watch mom or dad slide down that pole!
Coney Island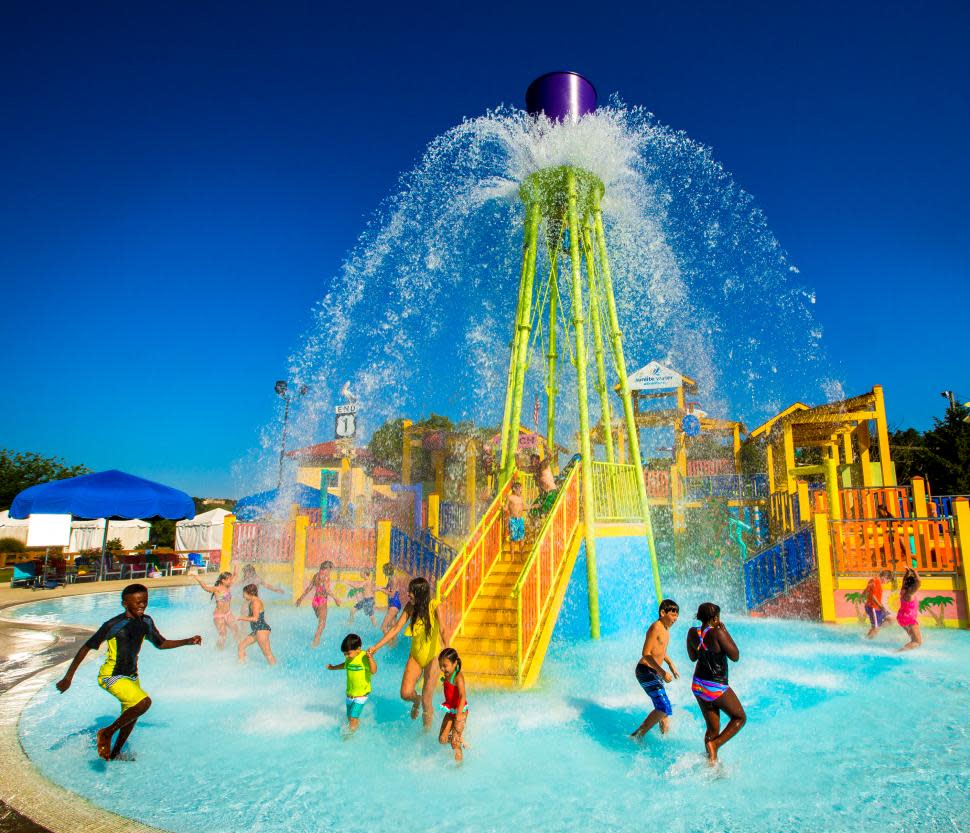 Coney Island is a Cincinnati tradition. This 75-acre park features Sunlite Pool, the world's largest recirculating swimming pool. It has thrilling water slides and an acre of shallow water for smaller kids. Dive in at Cannonball Cove or enter the Challenge Zone with climbing obstacles, slides, monkey bars, and balance beams!
Little Miami Scenic Trail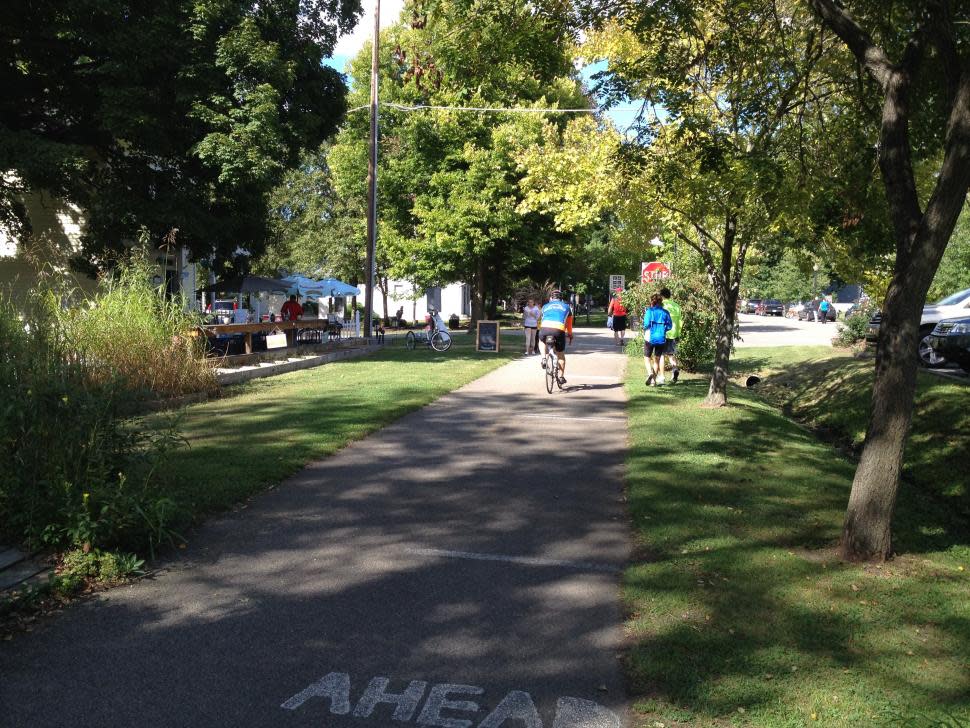 The Little Miami Scenic Trail extends from Cincinnati to Springfield, OH. It follows the path of the Little Miami River and is mostly lined with trees. You can walk, bike, rollerblade or even cross-country ski down the trail. Bike rental locations and fun shops and restaurants are also found all along the trail. 
Trammel Fossil Park
Did you know you can dig for fossils in Ohio? Located just north of Cincinnati in Sharonville, Trammel Fossil Park gives visitors the unique opportunity to uncover prehistoric treasures. This piece of land has never been disturbed, so there are a variety of fossils to be found in very good condition.
EnterTRAINment Junction
More than two miles of track make EnterTRAINment Junction the world's largest indoor train display, where 90 G-scale trains chug through towns that represent various locomotive eras of U.S. history. If your little conductors have some energy to burn, send them to the A-Maze-N Funhouse for circus sideshow spectacles.