Fine dining restaurants in Cincinnati and Northern Kentucky
Primavista
Primavista is a Cincinnati institution and a favorite for a romantic night out. The menu is classic Italian and the atmosphere is so romantic and intimate with a view of the glittering Cincinnati skyline. It's a very popular choice for Valentine's Day so make your reservation asap. 
Mitas 
Ceviche, pozole, patatas bravas, and more, taste your way through Spanish and Latin American cuisine at Mita's in downtown Cincinnati. This is the second restaurant of Jose Salazar to be recognized by the James Beard Foundation. If you want to celebrate Valentine's Day a little later, check out their collaboration dinner - Black Truffles and Italian Wine on February 21. 
Nolia Kitchen
Another James Beard Award semi-finalist, get your New Orleans fix at Nolia in OTR. Start with some gulf oysters, share pecan flounder and hush puppies, and greens. Maybe a scoop of ice cream for a sweet send off. 
Jeff Ruby's Steakhouse
Jeff Ruby's restaurants are synonymous with Cincinnati. Experience a night of Art Deco opulence at Jeff Ruby's Steakhouse downtown. The flagship location in Cincinnati offers an expertly curated menu of dry-aged U.S.D.A. Prime Steaks, seafood, sushi, and legendary sides. They even have an extensive Japanese A5 Wagyu selection that will turn your evening on the town into a dining experience you'll never forget.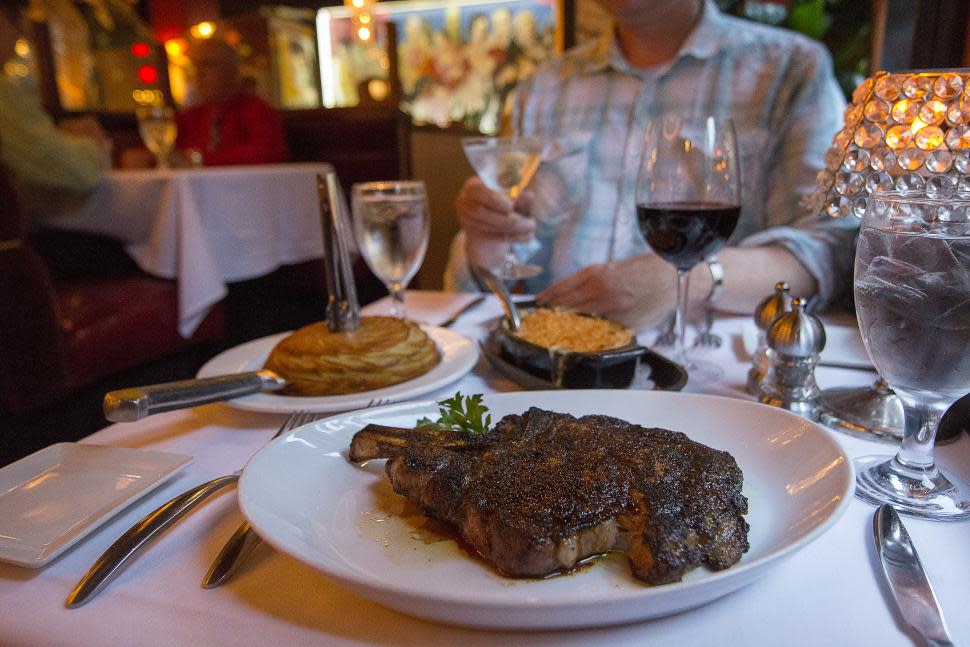 Sotto
Hide away with your love and enjoy rustic authentic Italian cuisine at subterranean Sotto. You can't go wrong with anything on the menu. For a variety, order a housemade pasta and second to sample the best of the menu. The wine list is extensive and always changing. If you're not sure where to start, ask your server for their expert recommendation.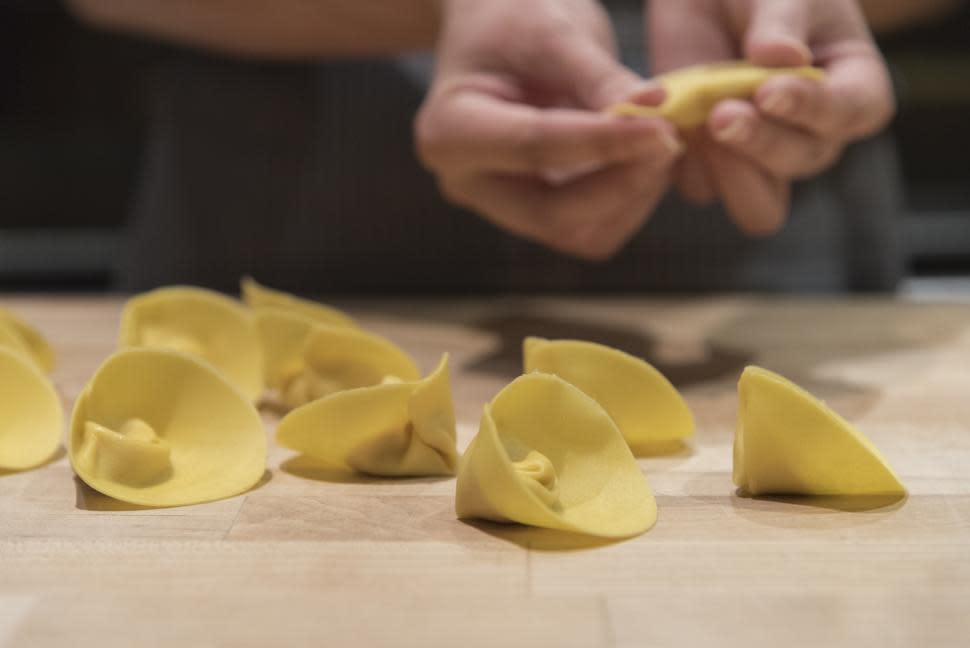 Boca
If you want to impress your Valentine, Boca is an easy choice. Recognized as one of the top French Restaurants in the United States by Travel and Leisure Magazine as well as Open Table's Top 100 Restaurants in the United States, the menu is a taste of Italian and French cuisine. On Valentine's Day, Boca is offering a four-course Prix Fixe menu including dessert. 
Coppin's at Hotel Covington
Stop in for a cocktail with your sweetie at this romantic B-Line stop or stay for dinner. Coppin's is a swanky spot in Hotel Covington with an eclectic menu focussing on local ingredients and a unique craft cocktail menu. For Valentine's Day, turn up the romance and enjoy a  three-course Prix Fixe menu featuring oysters, short ribs, and Opera cake. 
Bouquet Restaurant 
With a focus on local ingredients and sustainability, Bouquet Restaurant is one of the hottest spots in Northern Kentucky. Enjoy creative cocktails, an extensive bourbon list, and a farm-to-table focused menu that changes regularly.  
Casual restaurants and bars for a lively Valentine's Day night out in Cincy and Northern Kentucky
The Blind Lemon
For a fun night out, check out The Blind Lemon in Mount Adams. Cozy up by the giant firepit outside with a strong drink and enjoy live music every night (except Mondays). 
View at the Shires' Garden
Plan a romantic evening or a fun group hang in a private rooftop greenhouse or igloo high above the city. The View at Shires' Garden offers a shareable menu or enjoy a variety of dishes prepared in their wood-fired oven and soak up the view.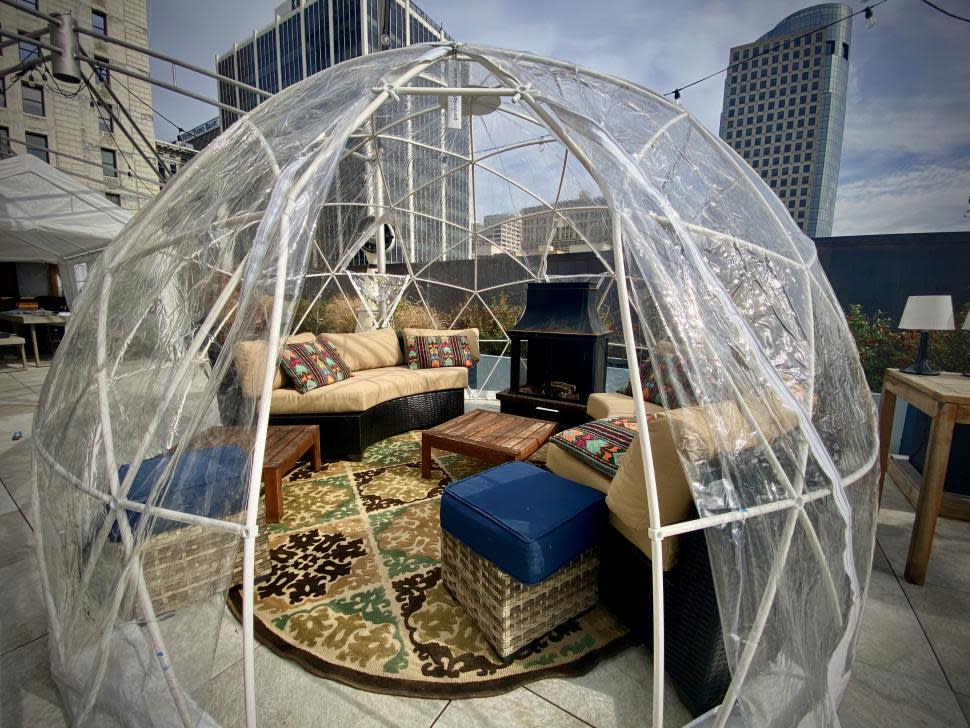 View at Shires Garden Igloo (Photo credit: Ignite Entertainment Cincinnati)
Alcove
If you're looking for a little nature nook in the heart of the city, Alcove Kitchen + Bar is the place. The menu features shareable bites, vegan and gluten-friendly options, and locally sourced modern American dishes. Enjoy relaxing in the lounge with a living plant wall, greenhouse, or dining room–the vibe here is modern cool, and casual. 
Hofbrauhaus Newport
Skip the sitter and take the whole family for a fun night out this Valentine's Day at Hofbrauhaus Newport. Enjoy authentic German fare, great beer, and kids eat free–Prost!
Breweries and distilleries in the Cincy Region to visit on Valentine's day
The B-Line
Sip on Kentucky's native spirit and enjoy a few stops on the B-Line in Northern Kentucky for Valentine's Day. With bars, restaurants, and distilleries in Newport, Covington, and beyond, there are plenty of sipping points for you and your honey to visit. If you're a bourbon newbie, check out one of the distilleries for a tour and guided tasting. Check out the February events calendar on the B-Line.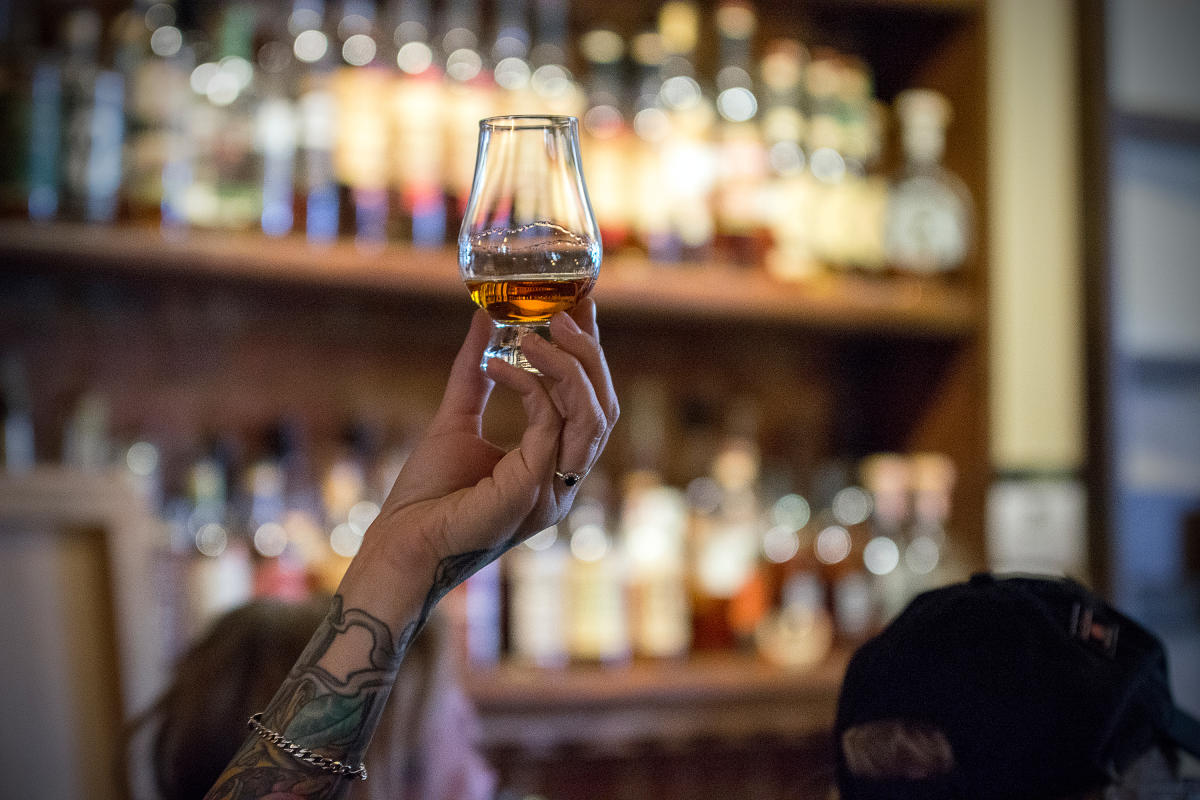 Rhinegeist
If you're looking for more of a lonely hearts valentine's day vibe, check out Rhinegeist's nostalgic emo-themed party. There will be a full bar, jewelry pop-up, live band, and more. 
Braxton Brewing Co
Come together and celebrate love, community, equality, and acceptance at Y'all means all Drag show in the Loft at Braxton Brewing Company in partnership with NKY Pride. 
Looking for more things to do on Valentine's Day in Cincinnati and Northern Kentucky? See what else is happening on Valentine's day in the Cincy Region.