A day at the races is an often overlooked option for a fun outing in Cincinnati. The Cincinnati area is home to three horse racing tracks, each with personalities of its own, offering unique experiences to visitors. 
In addition to race day excitement, Cincinnati horse racing tracks attract crowds with other forms of entertainment, dining options, and special events.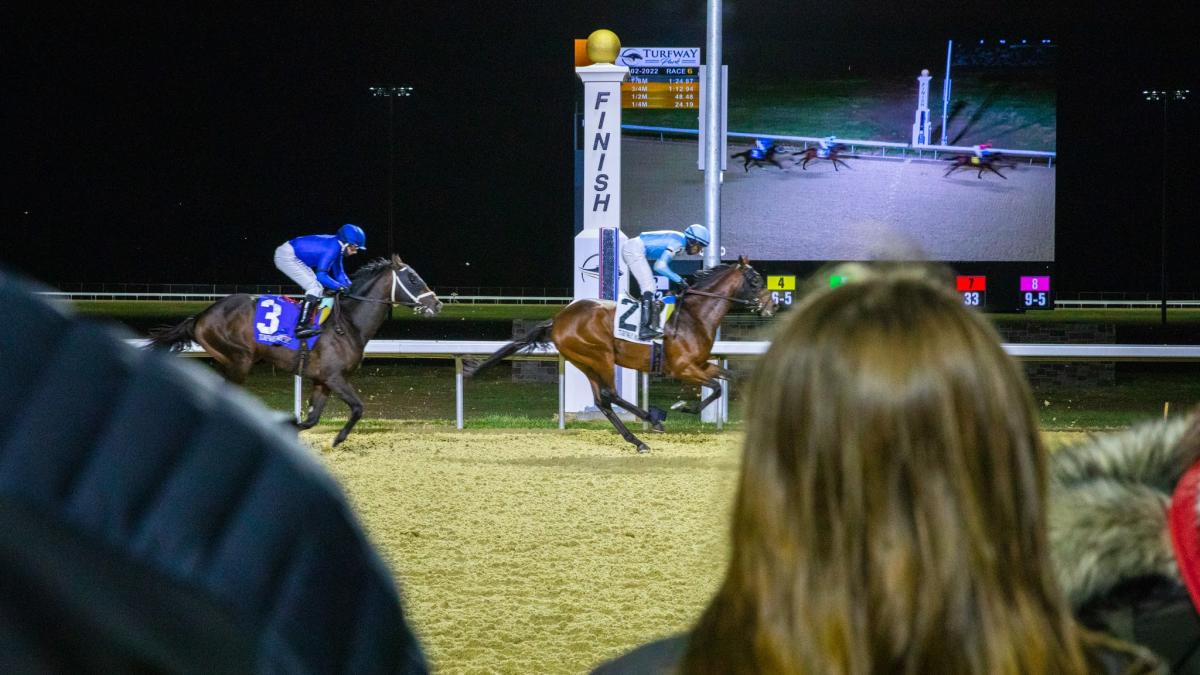 A day of horse racing in Cincinnati brings a host of distinctive sights, sounds, and experiences for racegoers. Most notably, the bugle-blasted fanfare that signals the start of a race and rallies spectators to place any last-minute wagers and direct their attention to the starting gate. 
Unlike other sporting events, there are no assigned seats. Visitors are free to wander the public areas of the grounds, including the paddock, where trainers and jockeys ready and saddle their horses before the race. 
Fans can watch the races from the grandstand, outdoor tables and benches, or indoor areas. At post time, many onlookers move to the rails along the track to watch up close as the horses break from the gate and return down the home stretch to cross the finish line. 
There's nothing like standing trackside hearing the thunderous sound of ten sets of hooves galloping by at full speed among hoots and hollers of "Go, baby, go!"
Where to find horse racing tracks in Cincinnati and Northern Kentucky 
Belterra Park (Cincinnati, Ohio)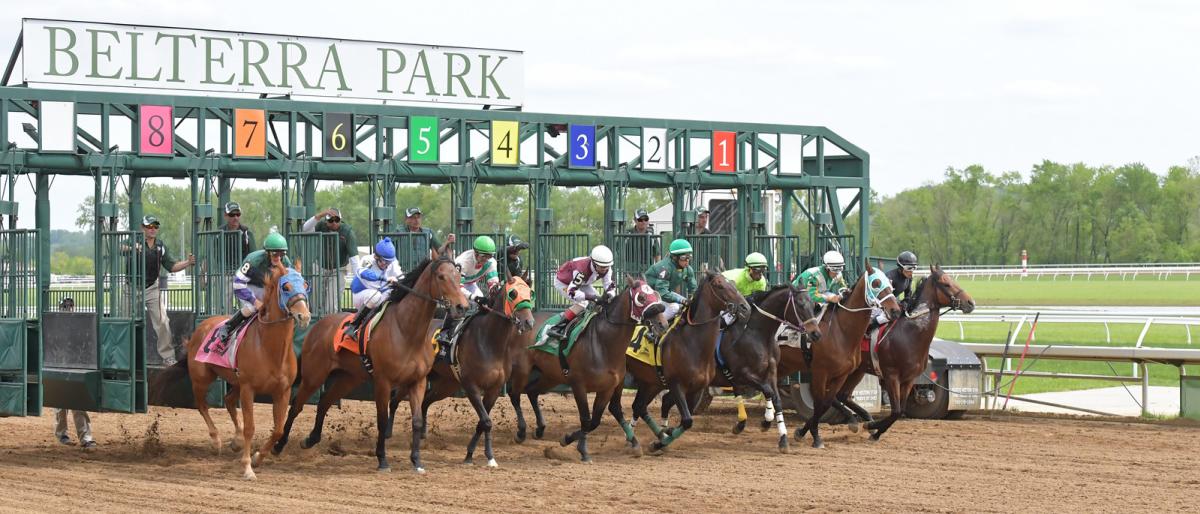 Belterra Park, formerly known as River Downs, sits along the banks of the Ohio River right next to Riverbend Music Center. 
Belterra offers live thoroughbred racing from late April through Oct. 7 this year. Races are held Wednesday through Saturday. Post time for the first race of the day is 12:05 p.m.
The casino is large, featuring over 1,000 games, a sports bar, and a sports betting area. 
Dining options abound at Belterra, with a variety of choices like Burger Brothers, Chef's Table at Favorite's, Stadium Sports Bar and Grill, and the Boyd Rewards members' exclusive Club 38 bar. Be aware that some of the dining options are located within the 21-and-up casino area. 
FanDuel Sportsbook gives sports bettors a dedicated space with betting kiosks, a few betting counters and an in-house bar.
Stadium Sports Bar, also located inside the casino, features plenty of TVs for watching sports and hosts live music on weekends. 
Turfway Park (Florence, Kentucky)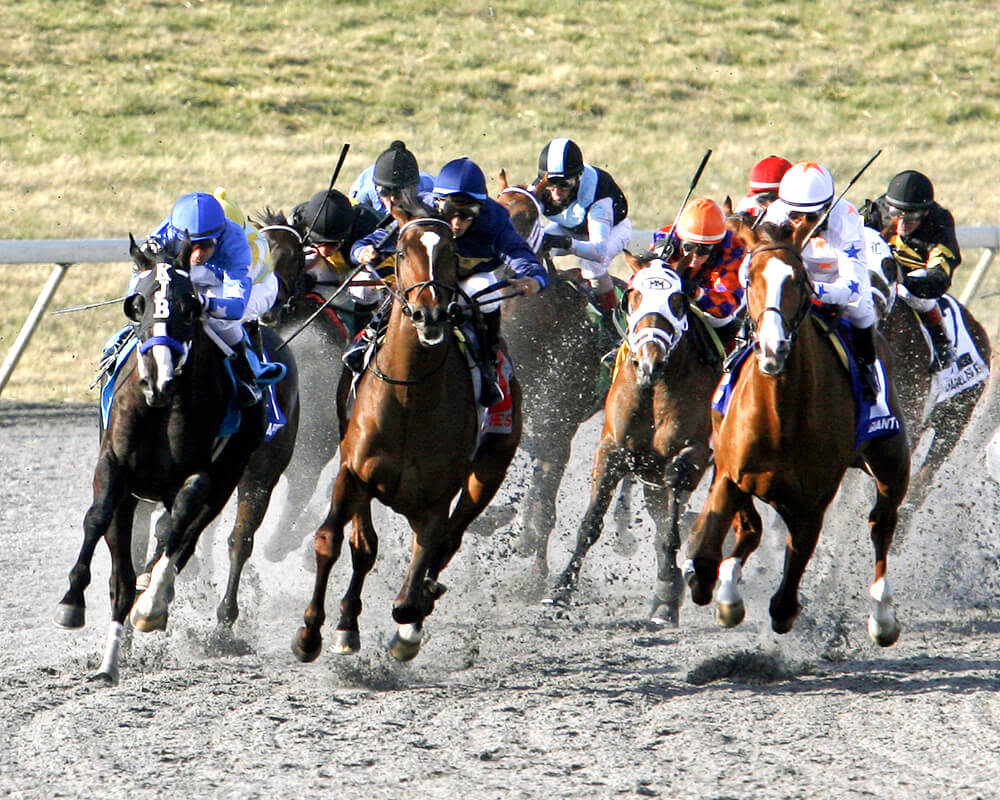 Located just off the Florence exit on I-71, Turfway Park includes a casino, a large event center, and a few dining options. 
Did you know the Derby race season really starts in Northern Kentucky in March? Many horses that eventually win the Kentucky Derby, Preakness, or Belmont start their race season at Turfway Park during the Jeff Ruby Steaks, a.k.a. "the road to the derby" race in March. Exact dates for live races vary, but Turfway holds two meets per year. The Holiday meet spans the month of December, and the Winter/Spring meet runs from January to late March or early April. In 2023, live racing returns in November.
Turfway Park's remodel did away with the grandstand– a staple for any horse track– and offers limited outdoor seating. Patrons can reserve a table with table service in the banquet room and watch the races through the floor-to-ceiling windows. The banquet room has a walk-up bar and a concession area for snacks and soft drinks, as well as betting kiosks and a betting counter.
Turfway's casino features 800 games and two additional food options. Churchill's Bourbon & Brew offers appetizers, entrees, and desserts in an open sports bar environment. The restaurant also boasts a wide selection of bourbons, beers, wines, and specialty cocktails. Patrons can enjoy watching sports on big-screen TVs or free live music on the weekends. 
Don't miss larger musical acts playing concerts in the event center.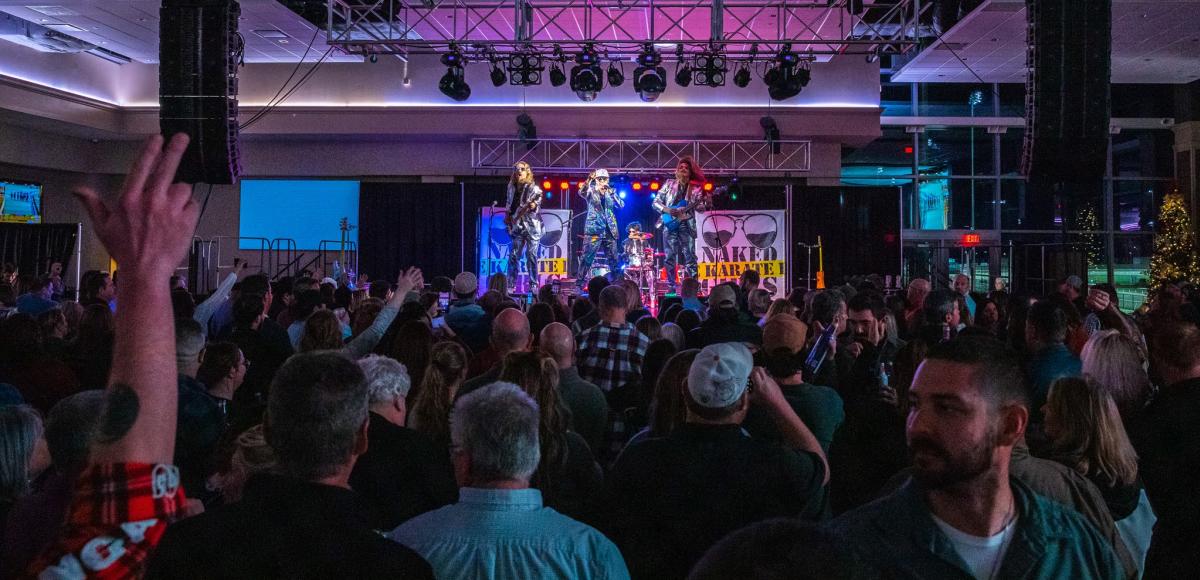 Miami Valley Gaming and Racing (Lebanon, Ohio)
This track features a different form of horse racing than the other two. Harness Racing, mostly popular in the midwest and northeast, involves the horse pulling the driver behind it in a two-wheeled "sulky". Unlike thoroughbred racing, a harness race requires the horse to maintain a specific gait– either "trotting" or "pacing"-- through the entire race. 
Live racing begins in January and wraps up in early May. Check the website for specifics on the upcoming 2024 season.
Miami Valley Gaming gives nearby casinos a run for their money in terms of size and popularity. There are 2200 games and lots of space. Center Bar is a gathering place all its own, featuring live music from 9 - midnight on Friday and Saturday nights. 
Options for eats include Lucia Italian, Route 63 Comfort Classics, Cin City Sea & Steak, and Trifecta - a coffee bar that serves breakfast and lunch.
Fun for the whole family at the Cincy race tracks 
A visit to Belterra Park in Cincinnati, Turfway Park in Florence, or Miami Valley Gaming and Racing in Lebanon offers not just a day of exciting competition, but also a fun social environment to enjoy with friends or family. 
Kids of all ages are welcome at the tracks. From the excitement of a race with the cheering crowd to getting a close-up look at the horses and uniformed jockeys as they circle the paddock, a family day at the track will create lasting memories for kids and adults alike.
Between races, there's plenty of time to get food and refreshments and enjoy being outdoors. Kid-friendly concessions like hot dogs, soft pretzels, and ice cream are usually available.
Keep an eye on your local track's social media or calendar for events like Belterra's Family Fun Day, which features kid-friendly activities like pony rides, petting zoos, face painting, and more. 
Other fun things to do at the Cincinnati horse racing tracks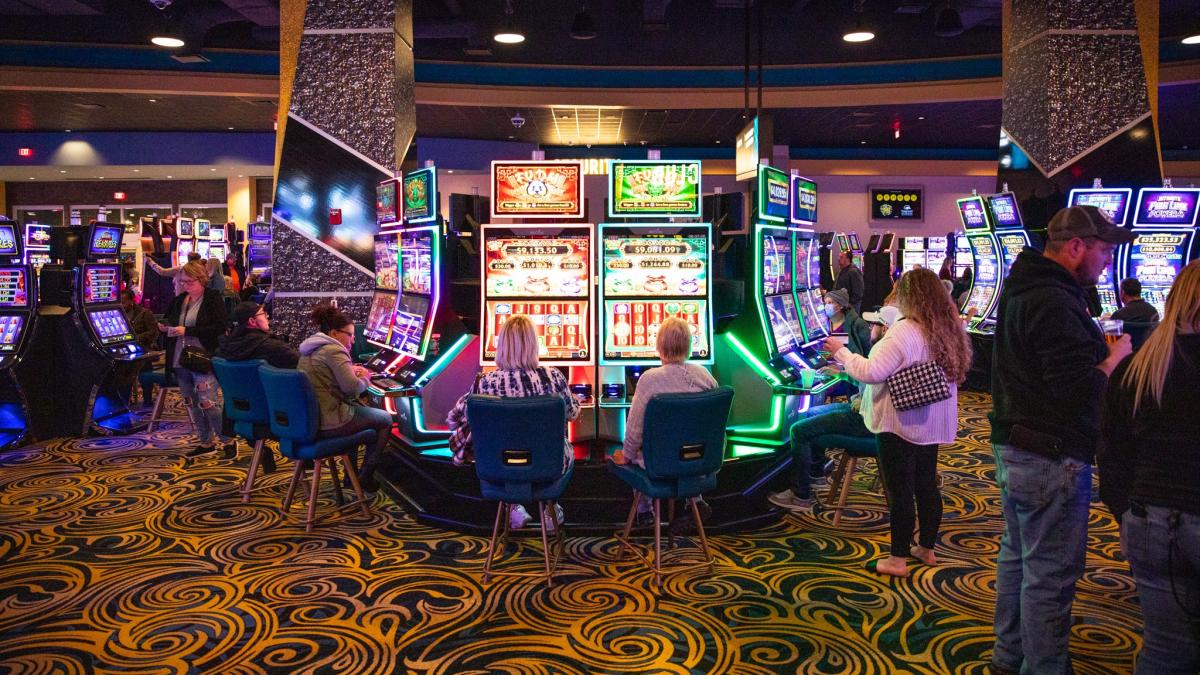 The horse racing tradition remains strong in the Cincy Region and a visit on race day is tons of fun. In both Ohio and Kentucky, the major race tracks have been redeveloped to include on-site casinos. 
These renovations have transformed the race tracks into "racinos" as they're now known, which are full-on entertainment destinations with great dining options, concerts, and other special events.
Visit any of the tracks on Kentucky Derby Day for parties featuring the Derby's signature cocktail, the Mint Julep, special activities, giveaways, and of course fancy outfits and over-the-top hats. 
The casinos are strictly 21-and-up, and that includes any restaurants or bars that are contained within the casinos. There are no table games or card games at the racinos, only slot machines. 
Cincy's racinos have a ton to offer, whether you're looking for a day or night out for adults, or a memorable outing for families. Additional programming like food truck festivals, family days, and concerts mean there's something here for just about everyone. Start planning your trip to the Cincy Region today!
It's no secret that Cincy is a sports town. Soccer is the new hotness in Cincinnati, as evidenced by FC Cincinnati's rapid rise to the Major Leagues. Not only that, but FC Cincinnati broke several attendance records for the…
Attending a Cincinnati Reds are back at the Great American Ball Park is an absolutely essential Cincy experience. Here's everything you need to know about attending a game this season! Quick tips for attending a Cincinnati Reds Game…