We asked some favorite local dogs about their favorite Unmistakably Cincinnati adventures. Let them show you how much fun you can have exploring this region on four legs.
Myrtle's Big Day in the City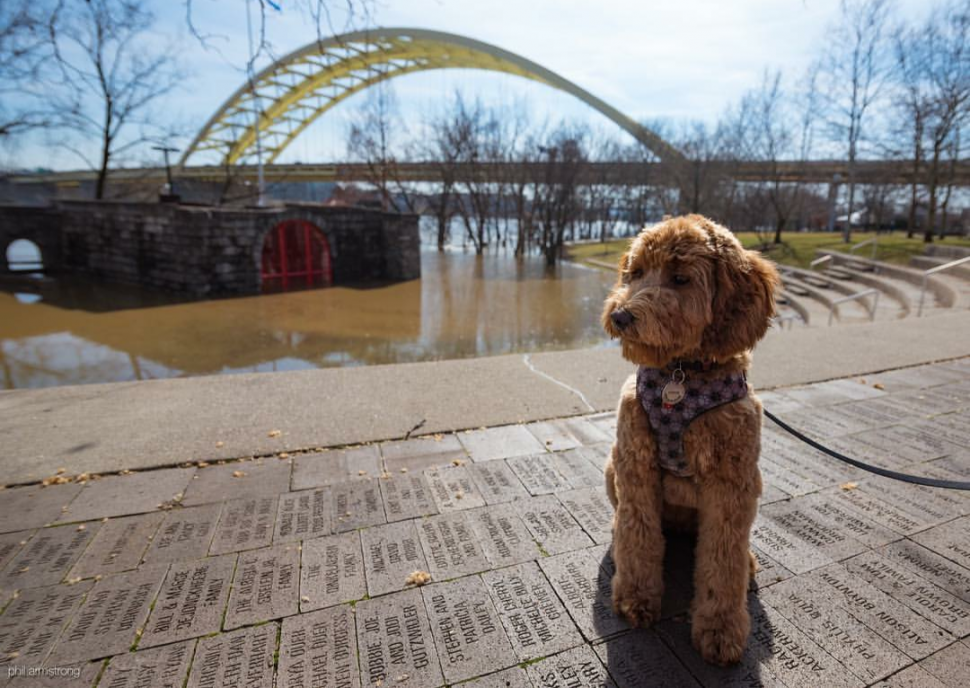 Well, hello there. Myrtle is the name and I live with my mom and dad in Cincinnati. I may only be a pup, but I sure do love the region. Every day is a new adventure in my world. From the moment I wake up, I'm treated like a queen with lots of belly rubs and pictures being taken of me. Maybe that's why I love living in the Queen City? Anyway, I'm just a fun-loving girl who likes to meet other dogs.
Speaking of dogs, I hear you want to visit the Cincinnati region with your furry friend. So let me tell you about a day in my life.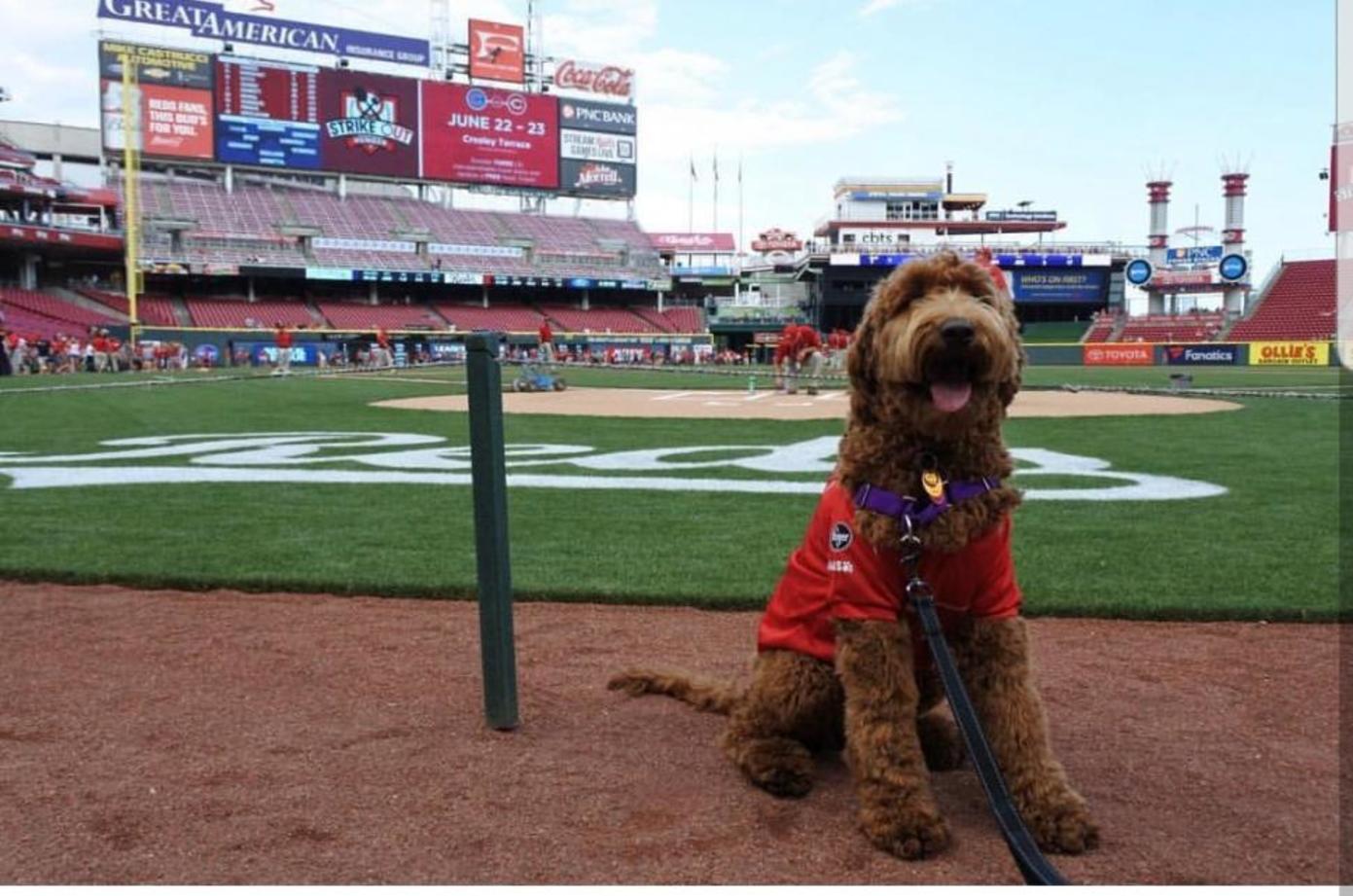 First things first, I must start my day with treats and head rubs. That's why I like to head to Lola's – a local coffeehouse and neighborhood pub – and soak up the attention while my humans sip on some coffee. Another place to stock up on caffeine (for the humans) and head scratches (for me) is Urbana Cafe. 
After that, I like to go Smale Riverfront Park. Let me just say, there are a lot of people and dogs there, so I know I'll have a great time. It's a beautiful park that sits on the banks of the Ohio River. There's plenty of room to run around, kid play areas and even a giant foot piano. Whenever I'm a good girl, my mom and dad will take my picture with a neat bridge in the background. Have you ever heard of the Roebling Suspension Bridge? It's my favorite.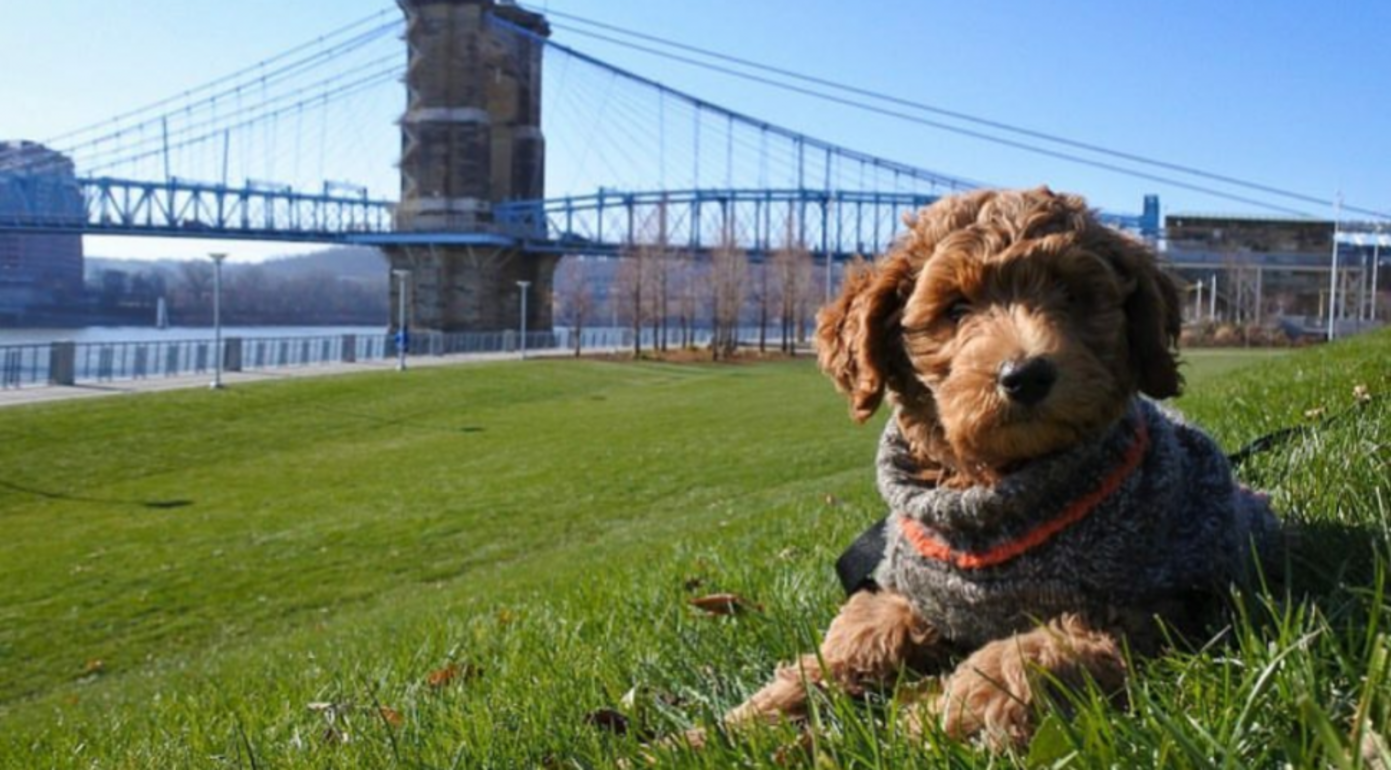 Shew, what a day I've had. I have one more place you need to check out. After playing at Smale Riverfront Park all afternoon, I like to go to Rosedale, a bar with a dog-friendly patio and bocce ball courts. It's in a pretty hip area of town called Over-the-Rhine. It's my favorite watering hole because there are so many friends and treats waiting there.
Pictures with Tyson and Liddy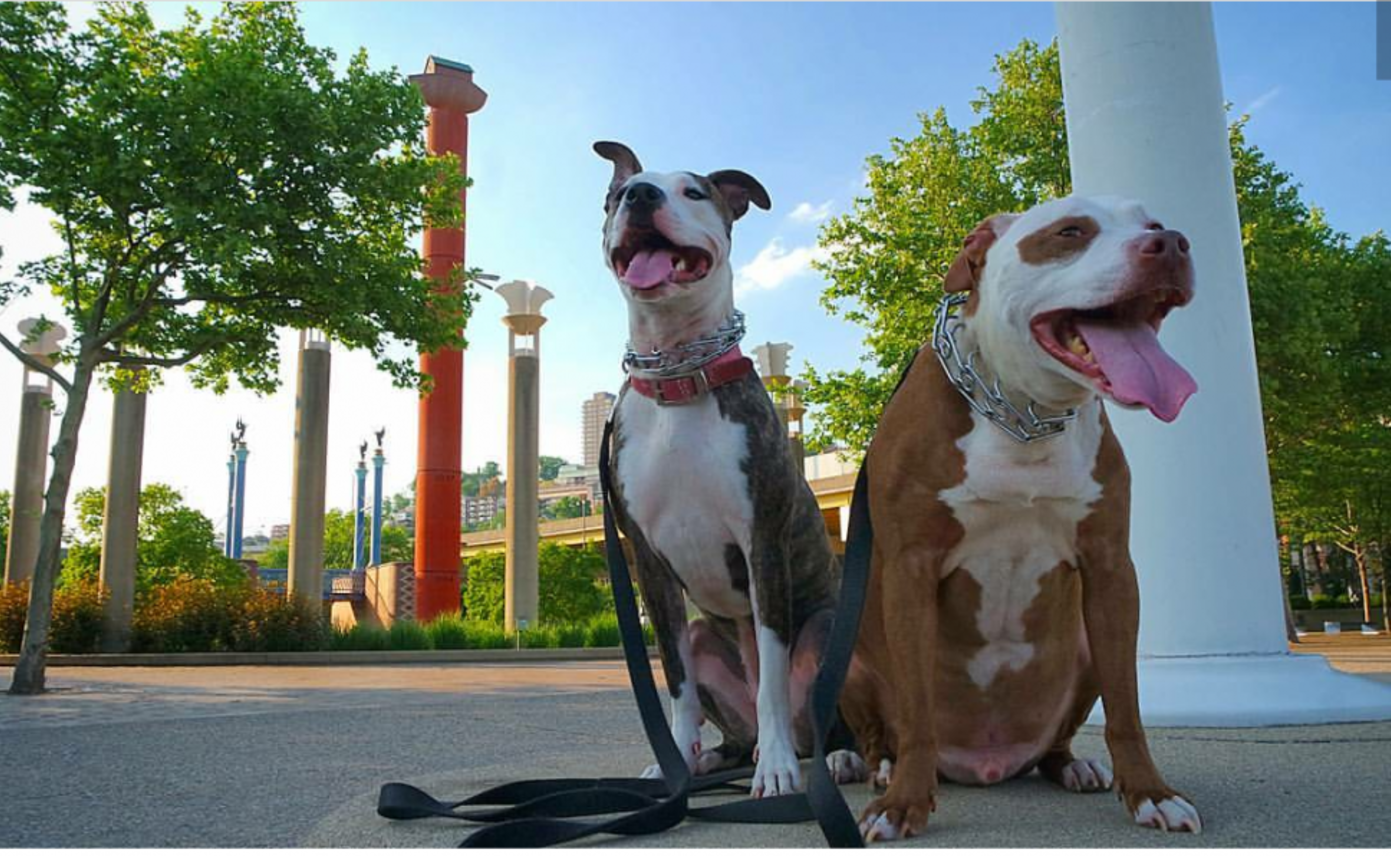 Hello, we're Tyson and Liddy and it's time to go on an adventure with us in the Cincinnati region.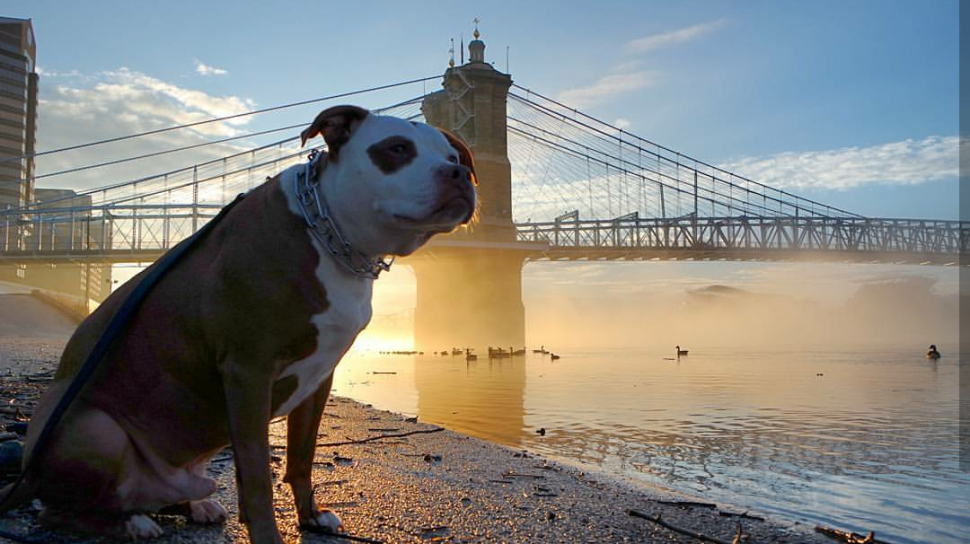 We know it's time to go to Findlay Market (Ohio's oldest continuously operating market) when Dad has his camera in hand. We recently found out it opened in 1855. Did you know that? How many doggies do you think spent the dog dogs of summer at Findlay Market back then? Pet Wants is always our first stop. After we get our treats from the nice humans there, it's Dad's turn for a tasty treat. With so many options to choose from at the market, he always is eating something different. With our tummies full, our dad loves to take pictures of us in front of all of the colorful buildings.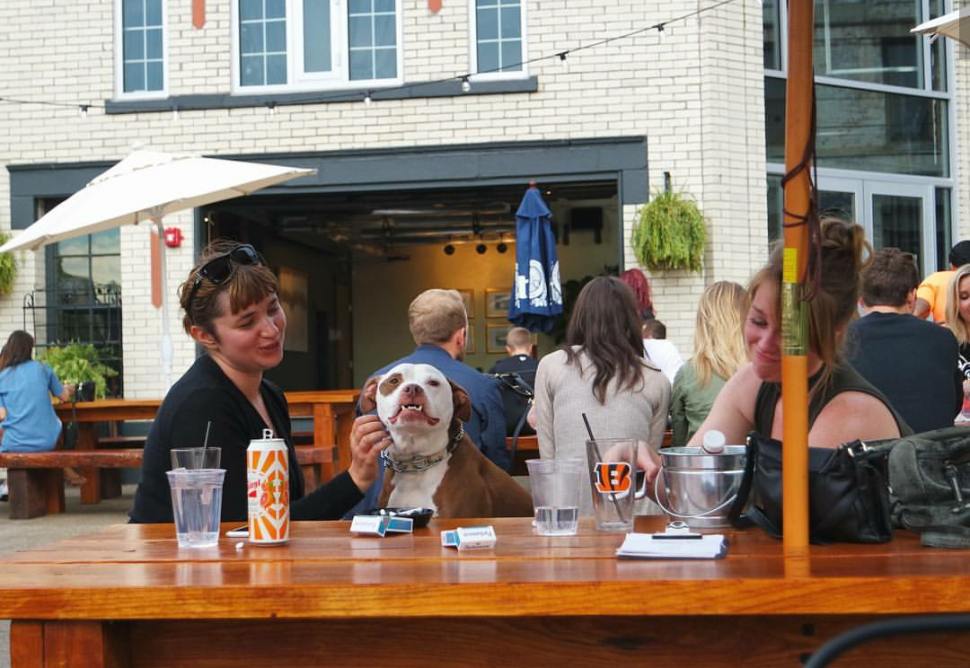 Our next stop is usually one of our favorite hangouts: Queen City Radio. No, it's not a radio station, but they do play a lot of great music. Along with the music, they serve up some tasty beverages. That's what our dad says anyway. So while Dad is hanging out with friends, we are enjoying the good vibes. Four-legged friends are also welcome in the MadTree Brewery biergarten and the Hofbrauhaus Newport biergarten. After spending the rest of the afternoon at QCR, it's around the time we usually head home.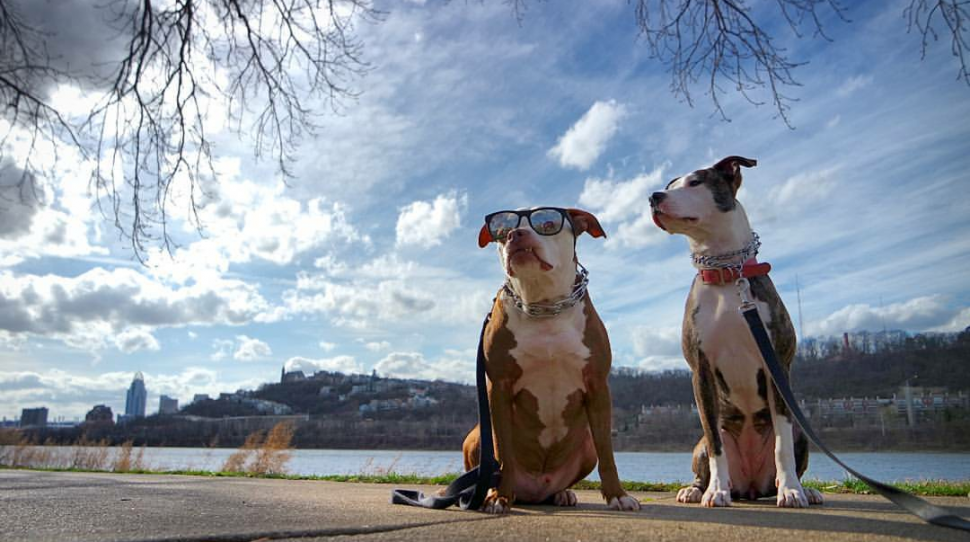 Since we live in Northern Kentucky, we like watching the sunset. If it's a particularly beautiful sunset, Dad will usually take us to Bellevue Beach Park. We absolutely love the view from there. You really get a sense of the rolling hills of the region. Once we get to the park, Dad will place us in our positions and will even sometimes stick sunglasses on us. We let him put the glasses on us because we love him so much. Once Dad snaps the perfect picture of us, it's time to head home.
Summer Fun with Church and Mya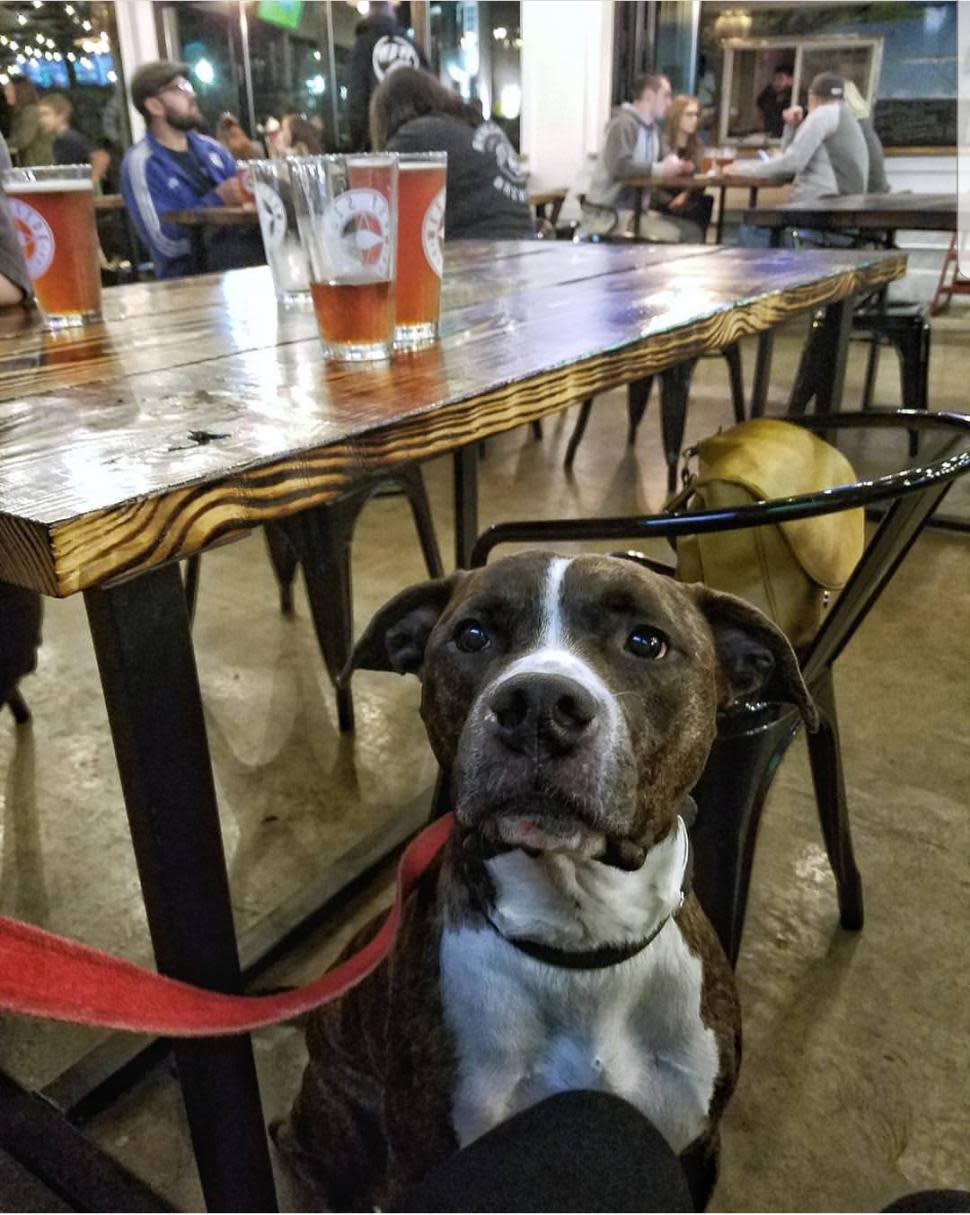 Church and Mya here. Are you ready to hear all about our adventures with our Auntie?
As soon as we get in the car, we know we're in for some fun. We usually go to Doris Day Dog Park at Mt. Airy Forest to run around for a bit. Did you know Doris Day was from Cincinnati and loved animals? We're glad she did because we love it there. It's also fun to run around at Otto M. Armleder Park and Simmonds Family Dog Park at Miami Whitewater Forest.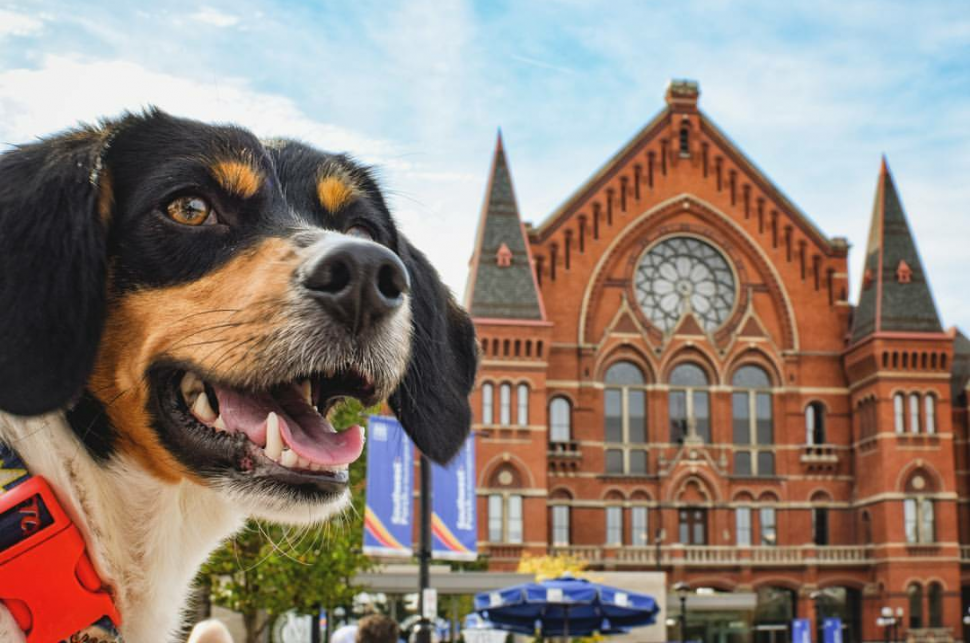 After we stretch our legs at the dog park, we head to Washington Park to catch a movie or live musical performance. Our Auntie brings a chair or a blanket, and we hang out with the other humans and dogs during the movie. (There's also a special dog area at Washington Park that is fun to play in.)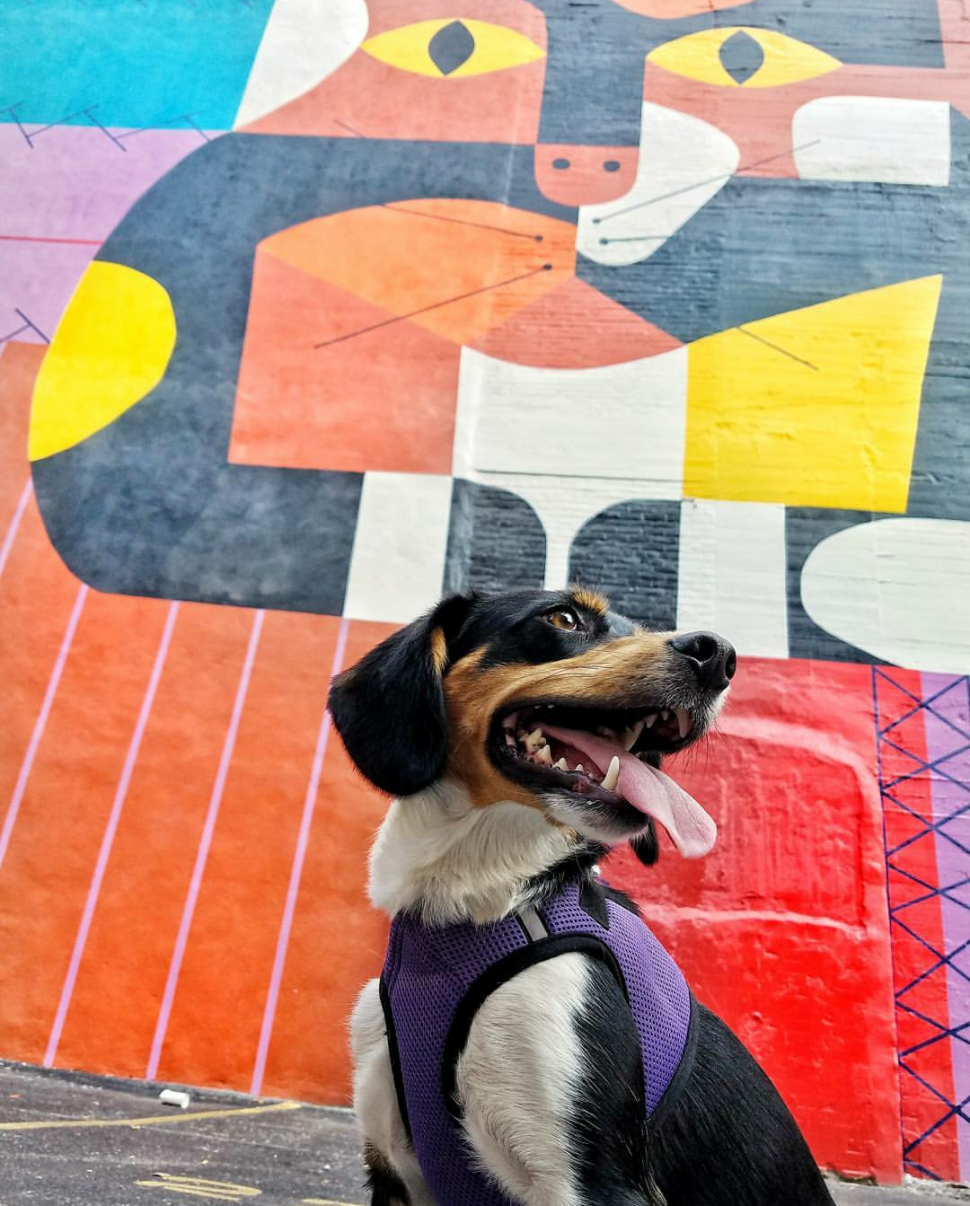 We have so many more adventures planned this summer as well. Our Auntie says she's going to take us to Bark In The Park to cheer on the Reds (may not be available in 2021). We hear we can join the pregame pet parade on the warning track that surrounds the field. Between that and being able to hang out with our doggie friends, we can't wait to go to our first Reds game.
Are you ready to explore the Cincinnati region with your dog?