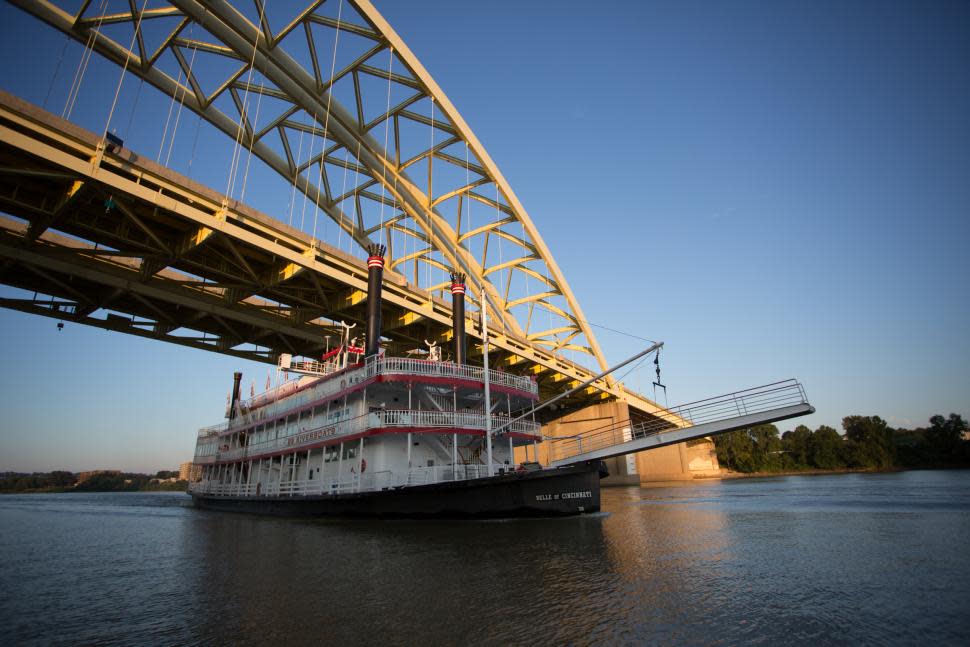 The Ohio River's impact on the region has been profound. It brought the first settlers here more than 200 years ago and was a commercial connection to the rest of the nation during the 19th and early 20th centuries. Today it is also a source of recreation for pleasure boaters and those seeking a different perspective of life along its shoreline. 
In 1979, local businessman Ben Bernstein saw a business opportunity when patrons of his shore-bound Mike Fink Restaurant in Covington, Ky., kept asking when the boat was going to sail. Bernstein consulted with friend Betty Blake, a veteran of the riverboat business, leased a 400-passenger sternwheeler and launched the company in the spring of 1980. The name of that first boat: the Betty Blake in honor of his friend.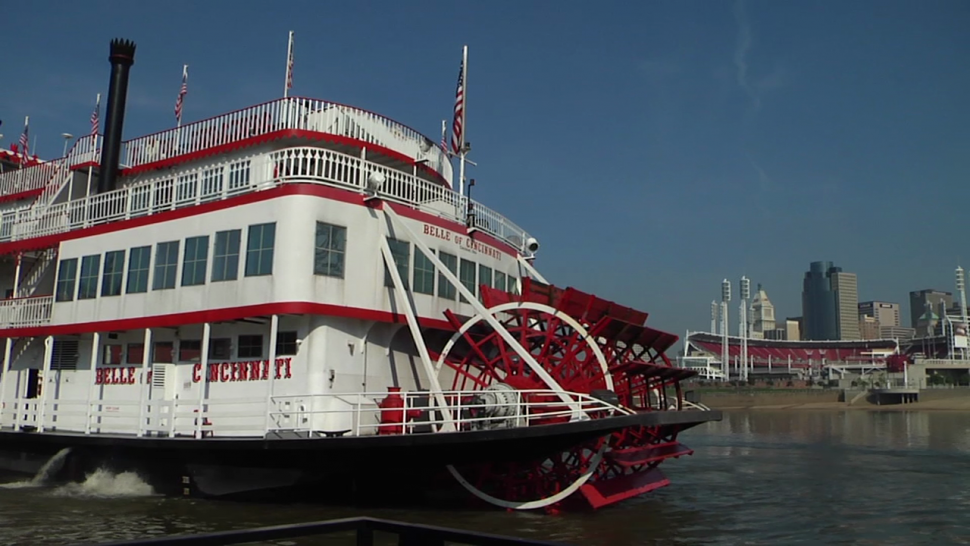 Today BB Riverboats is based along the Newport, Ky., shoreline at Riverboat Row and is run by Ben's son, Alan, and his family. The company operates the Belle of Cincinnati, the ornate, three-deck flagship whose Victorian décor transports passengers back to the gentler times of the 19th century, and the smaller River Queen, whose open air, covered top deck is a great spot to take in the sights.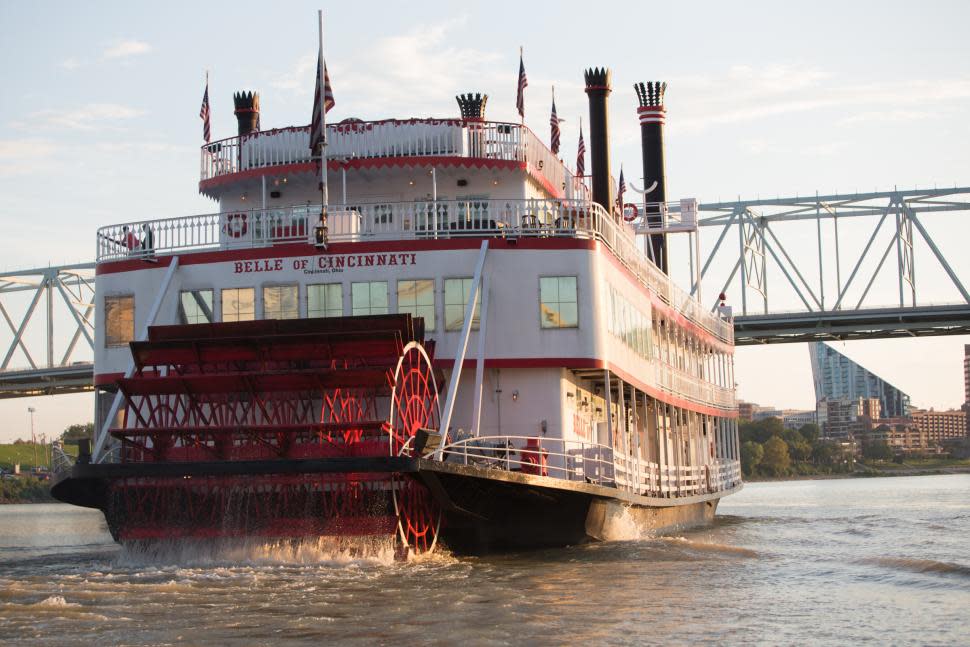 A typical lunch or dinner cruise sails upriver five to seven miles before returning to port. Along the way, a tour guide points out important and historical landmarks along both shorelines. Sightseeing cruises stick mostly to the downtown area, leisurely rolling by the city's impressive skyline on the Ohio side and the historical neighborhoods of Covington and Newport on the Kentucky side.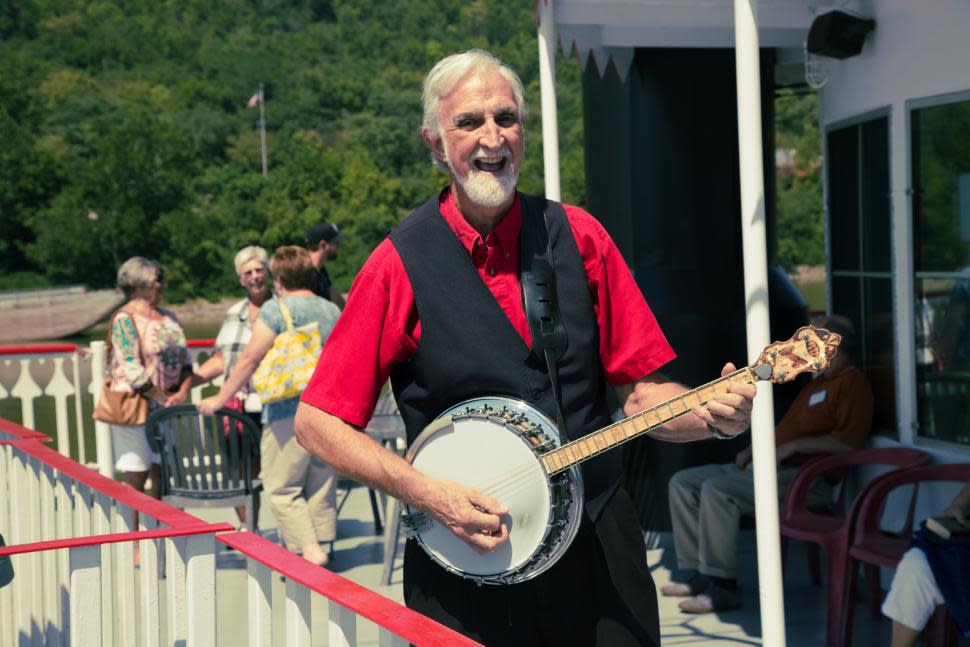 Many of the cruises feature local musicians, and specialty cruises celebrate most major holidays, including birthdays. There are also kid-friendly cruises that are great for the whole family. It's even possible to put together a private sail for 100 of your closest friends. No doubt a party they'll be talking about for a long time.