The observance of MLK Day represents the continued effort to create a more just and equitable society, both locally in our Cincinnati region and far beyond. Looking for ways to get involved this year?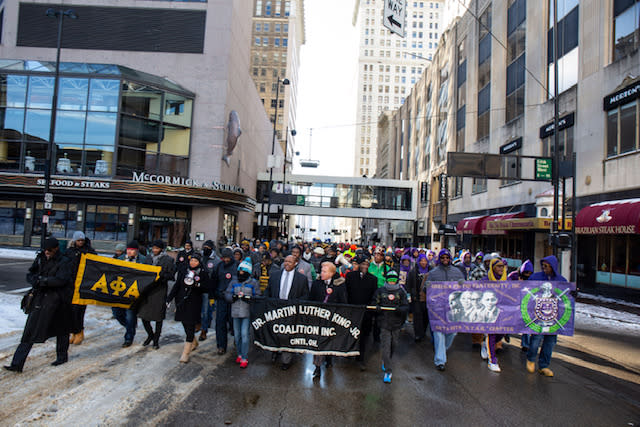 Join members and leaders from our community in commemorating and honoring the life and legacy of Reverend Dr. Martin Luther King Jr. on Monday, January 16, 2023.
Start the day at the National Underground Railroad Freedom Center with a full program of special performances; followed by keynote speaker, social justice activist, education and writer, Brittany Packnett Cunningham. This ticketed event will kick off at 8 a.m. and includes a continental breakfast. Get your tickets here.
Immediately following, the 48th annual MLK Day commemorative march will begin outside of the National Underground Railroad Freedom Center at 10:30 a.m. This activation is open to the public – so feel free to invite friends, families and colleagues to all get involved in this moving demonstration through the streets of downtown Cincinnati.
At noon the MLK Day Commemorative Program will kick off at Cincinnati Music Hall, featuring a performance from the MLK Chorale. In-person admission is free, with the option to catch this event via livestream at www.mlkcoalition.org.