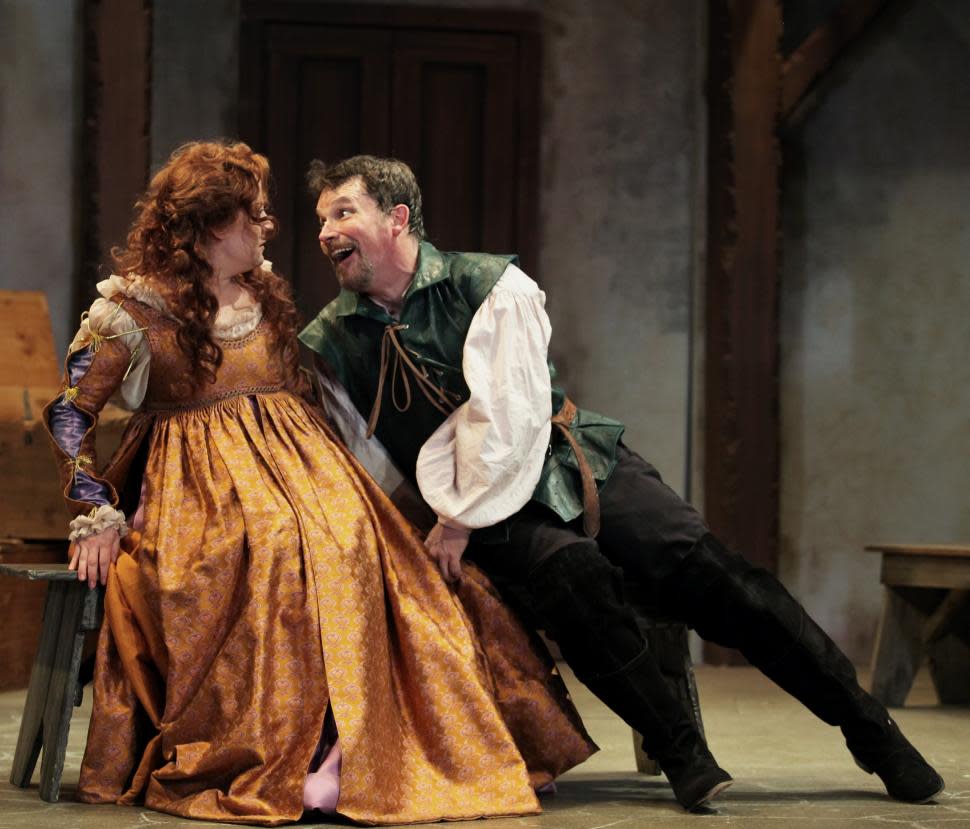 The Cincinnati region's cultural scene is thriving, offering visitors an abundance of options in both performing and visual arts. One of those treasures is the Cincinnati Shakespeare Company – a regional destination for Shakespeare plays and other classic stories. 
Meet Cincy Shakes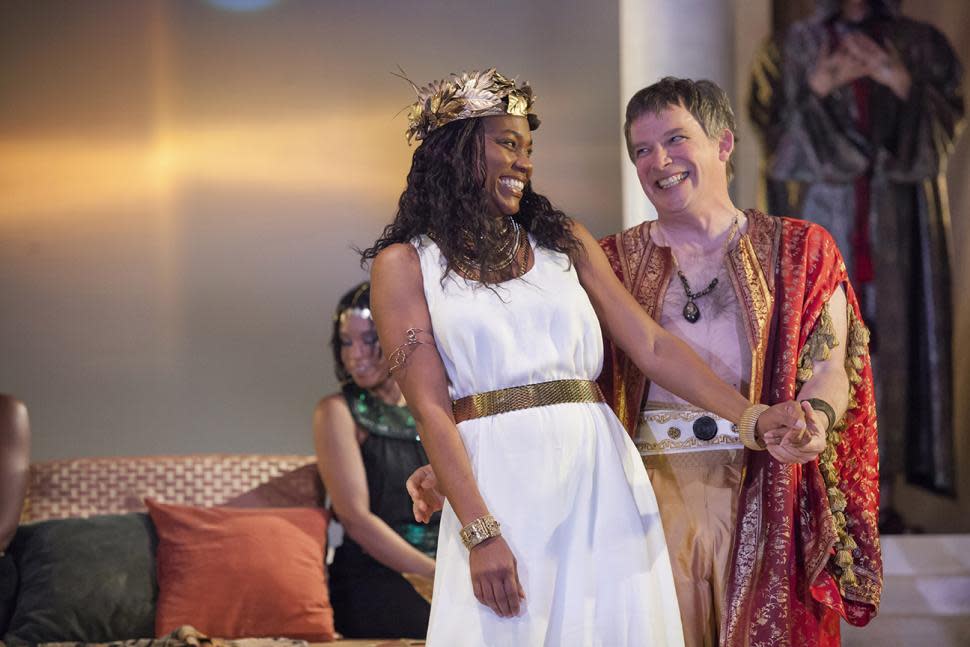 The Cincinnati Shakespeare Company (also known as Cincy Shakes) offers visitors two different ways to experience Shakespeare: the Otto M. Budig Theater and Shakespeare in the Park.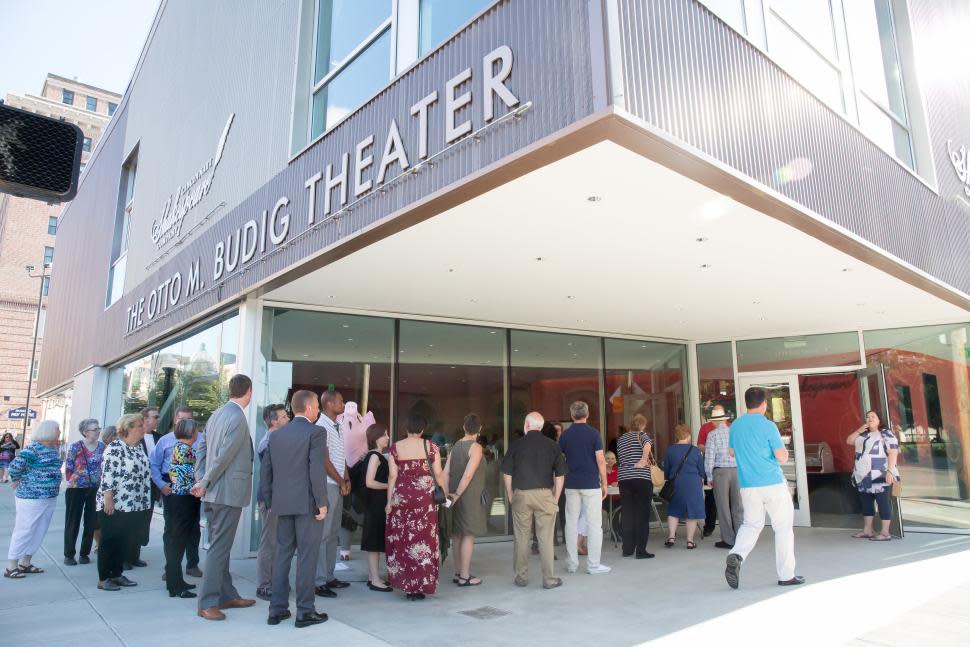 The main stage is at the Otto M. Budig Theater, which offers audience members a unique, intimate setting unlike any other theater in the region. The entire audience sits within 20 feet of the stage! Most of the seats are on the first level, with just a single row of seats in an upper gallery. The space has optimal acoustic design, with no amplification needed. Anticipate an immersive experience, with scenes performed not only on the stage, but in the aisles and gallery, too!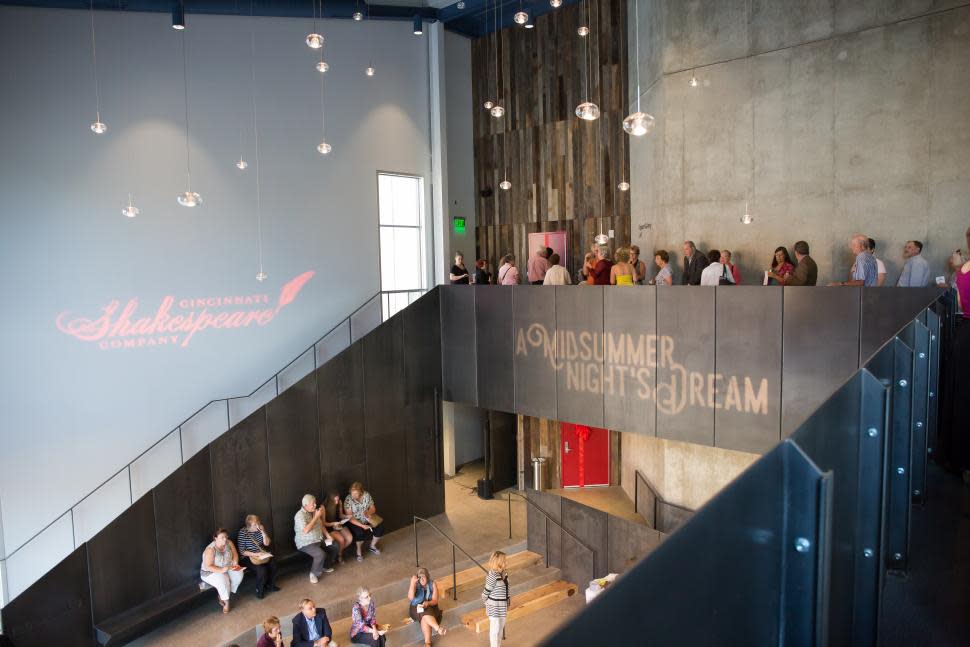 The minimalist design of the theater has a decidedly modern feel, but gives a nod to traditional Shakespearean theater design with the use of reclaimed barn wood as accents throughout the theater and lobby. The theater was designed to be fully accessible with ramps and elevators. There are five wheelchair accessible seats and several more seats designed to be reached with no stairs required.
Completing the Canon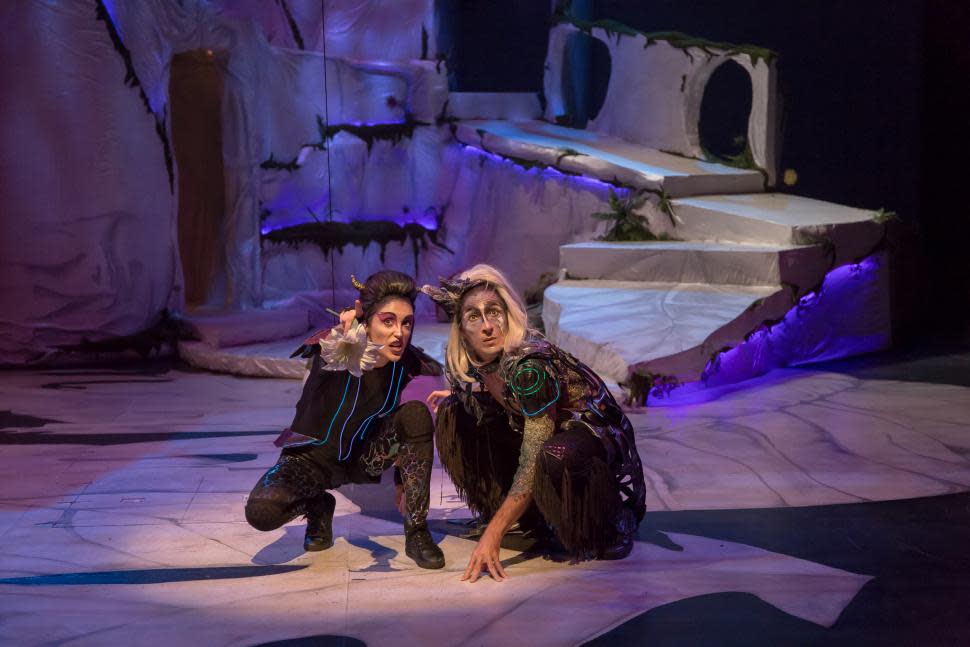 The company produces plays year round with the subscription season running from September through June. In 2014, the company was the fifth in the country to complete the canon of all 38 Shakespeare plays, drawing Shakespeare tourists from all over the United States and Canada. The resident company consists of about 30-40 artists, many of whom are recognizable to frequent theatergoers and have become local celebrities.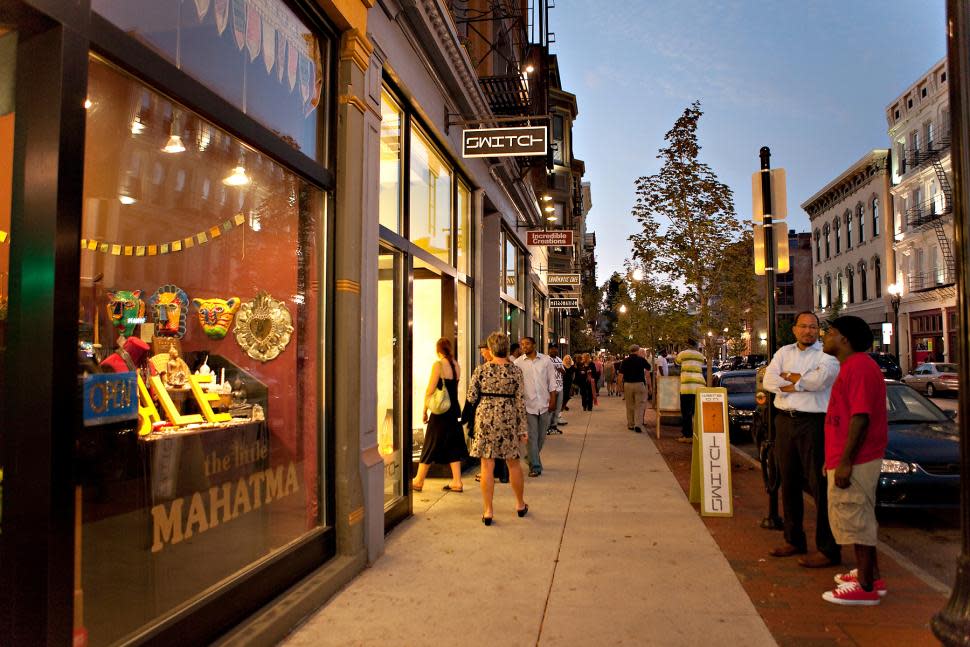 The Otto M. Budig theater is located in the artsy Over-the-Rhine neighborhood which offers a wide range of independent restaurants for pre-show dining. Find a map of the neighborhood for parking and dining options here. If you choose to dine downtown, take the Cincinnati Bell Connector from one of the downtown stations to stop #8 (14th and Elm) or #14 (Washington Park). Both stops are just a short walk from the theater.
Shakespeare in the Park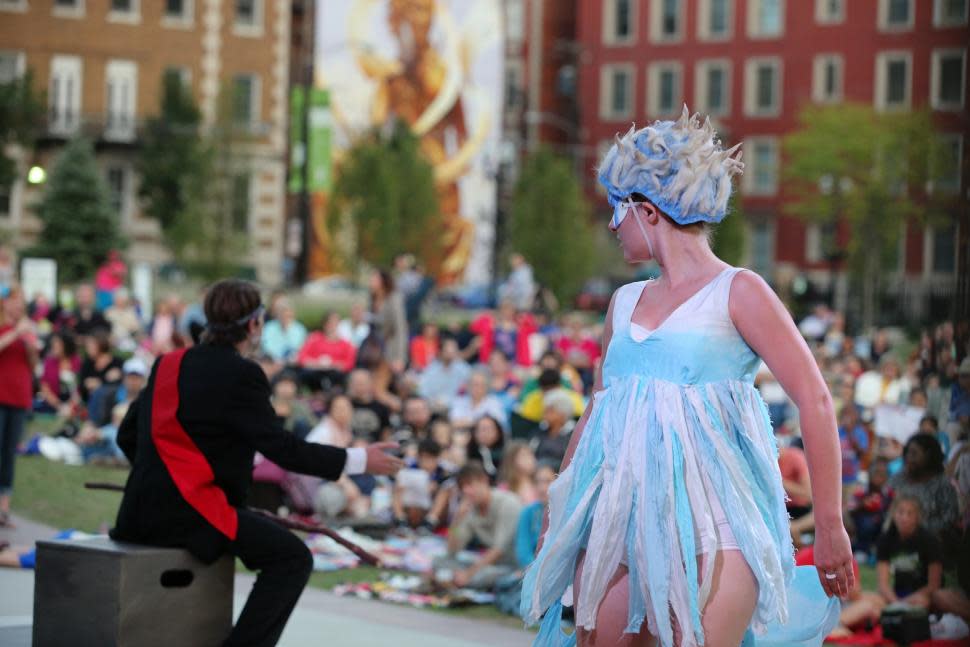 During the summer, Cincy Shakes offers a second way for visitors to see their performances: free performances in local parks. The lineup each summer usually consists of one comedy and one tragedy. The open-air atmosphere is relaxed and fun. Many guests spread out a blanket and enjoy a picnic dinner while they wait for the show to start.
These family-friendly performances are a fantastic way to introduce kids to Shakespeare. You'll find generations of family members as well as groups of friends who take advantage of these free performances as an opportunity to reconnect.
Tip: bring lawn chairs and insect repellent for a more comfortable experience.