With hundreds of restaurants offering every type of cuisine in the region, Cincy knows food. As the home of three professional sports teams, we're always ready for the big game too. As the Cincinnati Bengals and Who Dey nation gear up for another playoff run, we're rounding up the best restaurants for big appetites in Cincinnati and Northern Kentucky.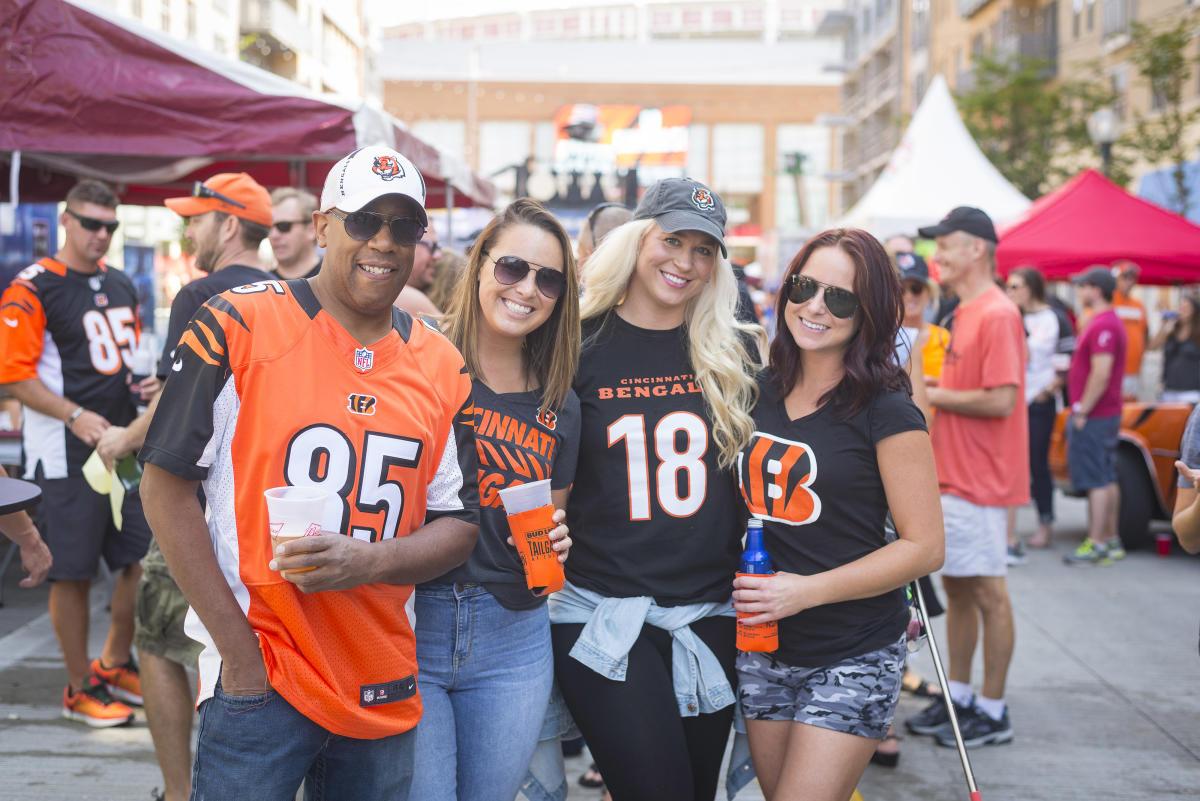 Libby's Southern Comfort
A game day weekend tradition for the Bengals last year was southern cooking from Libby's Southern Comfort in Covington, Kentucky. The team's go-to order is fried chicken, Charlie Browns (a take on the Kentucky Hot Brown), and a big spread of sides like mac and cheese, deviled eggs, mashed potatoes, collards, green beans, and goetta hushpuppies. They even throw in some oatmeal cream pies from local bakery Scratch handmade desserts. 
Holy Grail Tavern and Grille
Widely considered THE sports bar in Cincinnati and one of the best Bengals pregame locations, a visit to the Holy Grail Tavern and Grille is necessary! This classic sports bar has all your pub favorites. Grab a big basket of wings, a stacked Reuben, or their famous twice-baked potato pizza with a bucket of beer.
Price Hill Chili 
Price Hill Chili is a west-side staple that's been serving up big portions of Cincinnati chili for decades. Order it as a 2-way, 3-way, 4-way, 5-way, or on a coney. Double deckers and big breakfasts are also on the menu, alongside The Bengal, a sandwich with hot ham and bacon piled high on a toasted bun.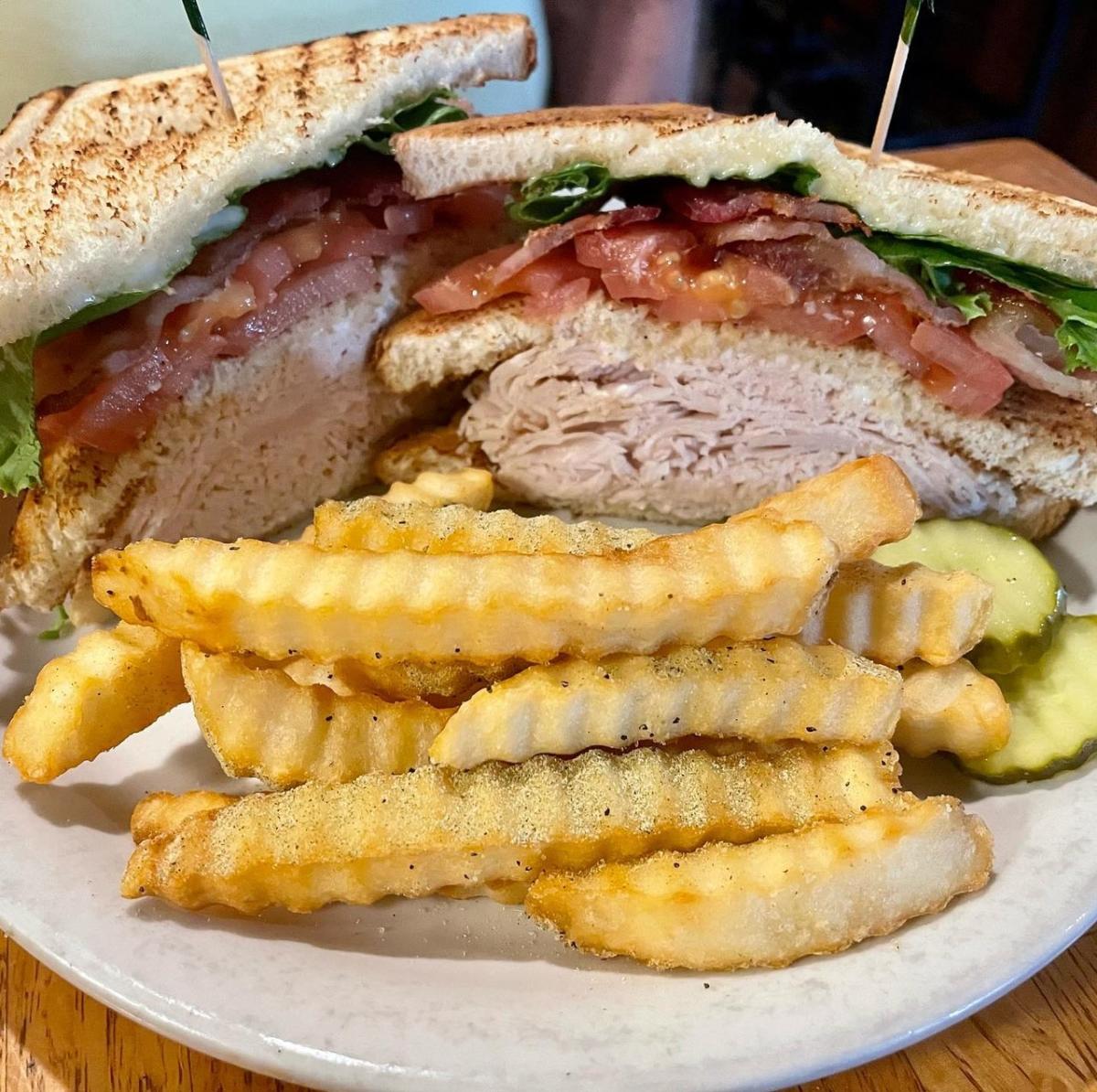 Turkey Double Decker (Photo credit: @neverbeencincy
The Precinct by Jeff Ruby  
Jeff Ruby's restaurants are Cincinnati icons, and to celebrate the Bengals' historic super bowl appearance last year, The Precinct added a "Steak Burrow" to the menu. Sink your teeth into this 14 oz blackened NY strip with creole crawfish sauce.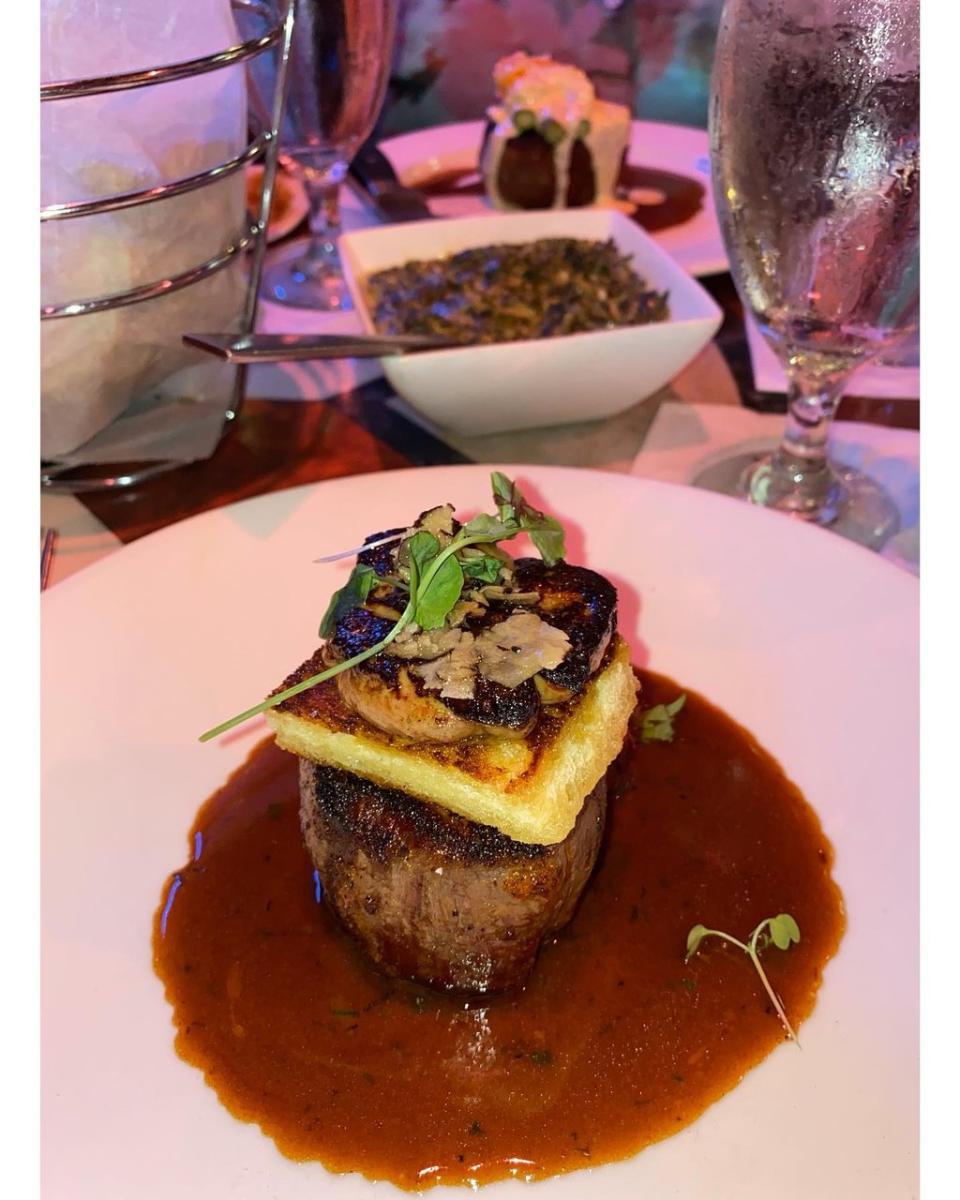 Steak Rossini (Photo credit: 
@ashleyjbaer
)
Wunderbar Covington
This fun German-inspired neighborhood bar in Covington makes the biggest soft pretzels you've ever seen. Wunderbar Covington serves up housemade sausages, big burgers, mustards, and more.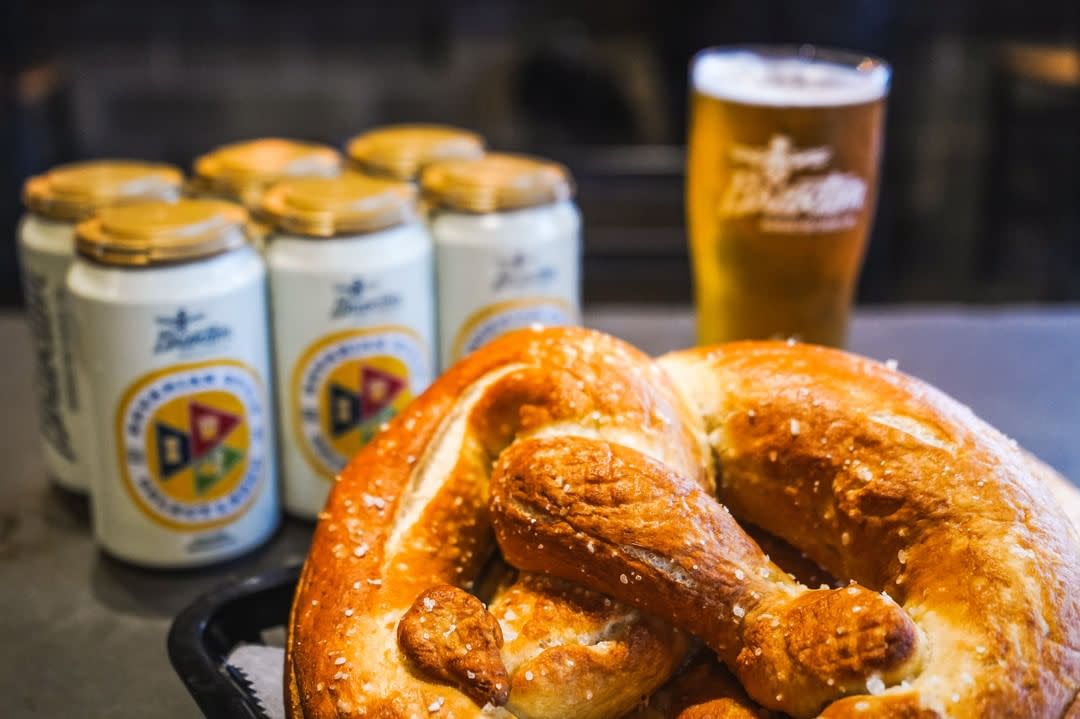 Wunderbar pretzels (Photo credit: @braxtonbrewco)
Allez Bakery 
Allez Bakery has developed an almost cult-like following, and once you try their bread, you'll see why. Go on a Friday and treat yourself to the Meatball Madness sandwich with pesto, provolone, and red sauce on Ciabatta. Don't forget a stack of napkins.
LALO
If you love Latin and Asian cuisine, head to LALO for sizable portions of "Chino Latino inspired food." LALO fry nachos are hugely popular topped with queso, pico de gallo, corn, crema, sriracha mayo, and cilantro. For a big plate, try the Drunken Brisket, Mango Lime Shrimp, or Pork Belly Adobo.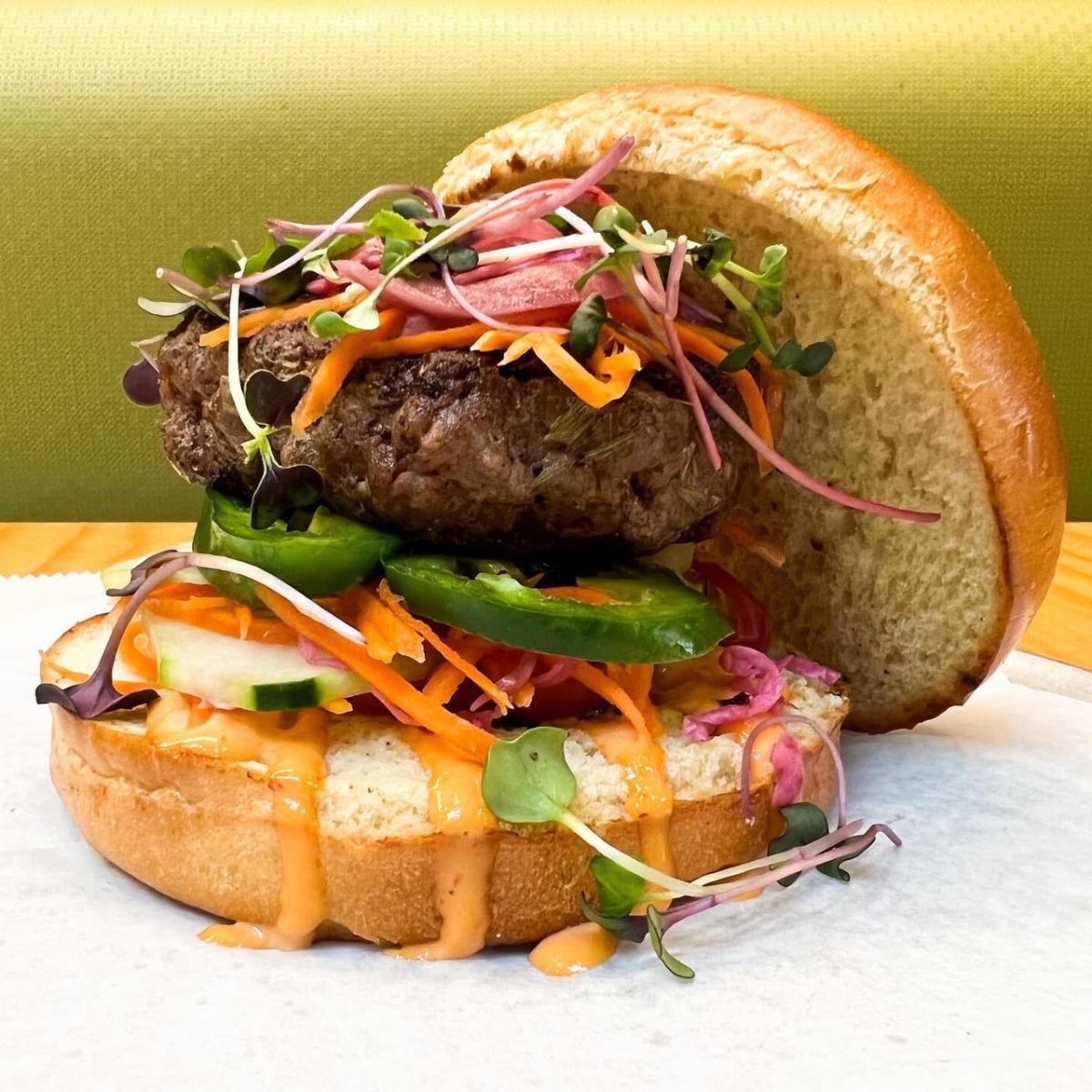 Banh Mi Burger (Photo credit: @lalo_cincinnati)
Sichuan Palace 
The Sichuan Palace is the place to go for authentic Sichuan cuisine and big portions. The flavor and spice levels can be fiery so consider yourself warned. The specialty hot pots are always a good idea and the spicy grilled whole fish is perfect alongside an assortment of vegetables and appetizers if you're with a group that likes to share.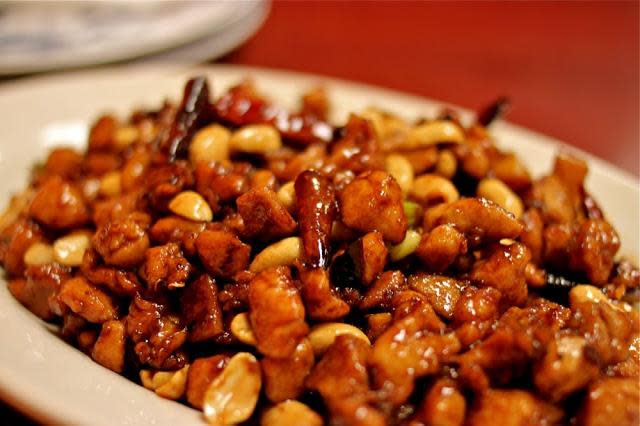 Onolicious Grinds in Oakley Kitchen Food Hall
You can never go wrong with a plate lunch. Onolicious Grinds serves up the classic Hawaiian dish that is perfect for big appetites. Choose one meat (marinated flank steak, shoyu chicken, pulled pork) with two scoops of steamed rice and a side salad. Upgrade to two or three meats if you need more grub!
The Echo Restaurant 
With a history dating back to 1945 and a truly epic breakfast menu and full bar, The Echo Restaurant is a Cincinnati institution.  The Hot Mess is a massive favorite with a pile of homefries topped with scrambled eggs, bacon, sausage, gravy, cheddar cheese, and your choice of toast. 
Pho Lang Thang
Shake up traditional game day eats with Pho Lang Thang Vietnamese-style chicken wings. Marinated in lemongrass and soy and tossed in a ginger honey sauce and topped with Thai chili and green onions these are sure to get you fired up. If you need more grub, order one of their big bowls of pho to go with it.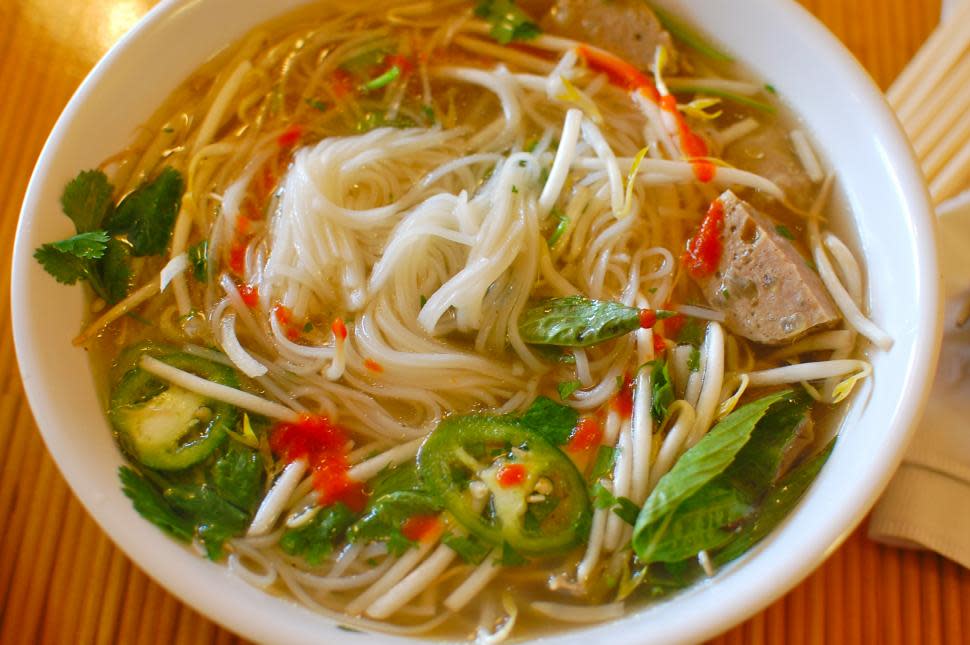 Alabama Que 
Known for their infamous Turkey Tips, Alabama Que is a favorite of past and present Bengals players and other professional athletes.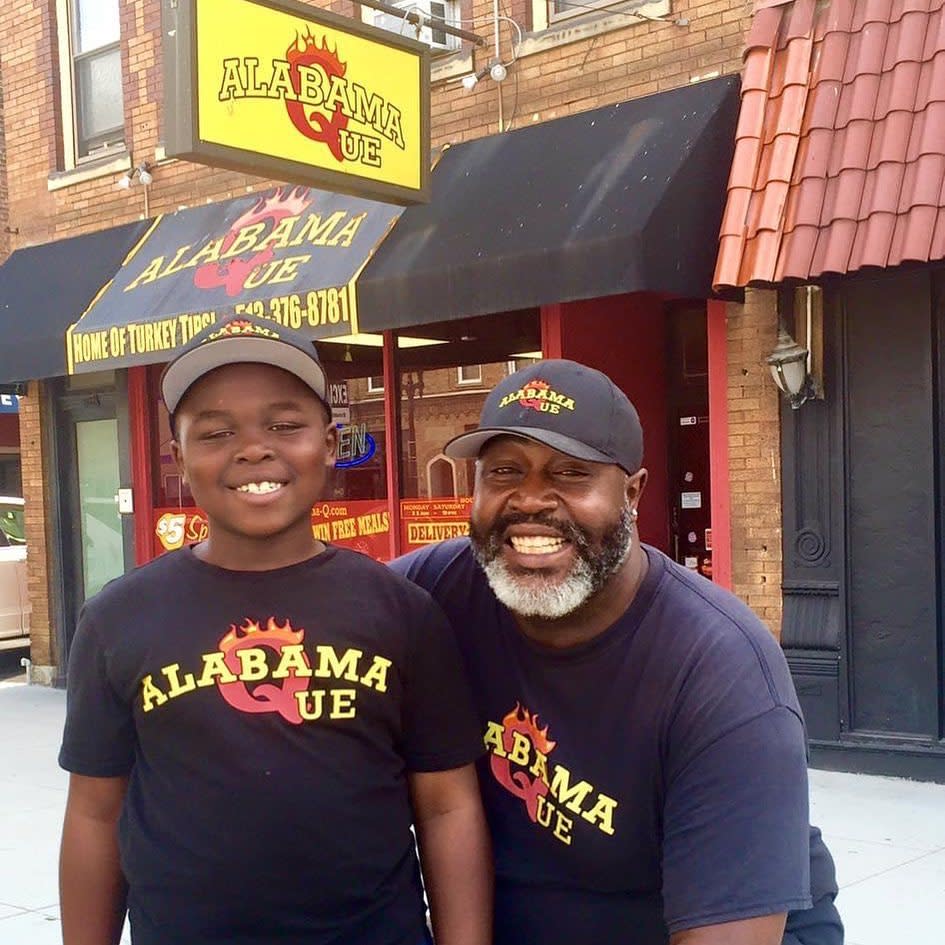 Alabama Que (Photo credit: @myshortvine)
Adeep India 
Some may say Adeep India has the best saag paneer in Cincy, but everyone can agree that they have huge portions. Some of the most popular items are chicken tikka masala, chicken curry, and garlic naan. 
Hitching Post Kellog 
When a restaurant is bold enough to have "World's Best Fried Chicken" on the building, it's probably pretty good.  The Hitching Post is country cookin' at its best. With their popular family menu, you can easily feed a group when you order a fried chicken dinner ranging from 18-21 pieces including 12 rolls, cole slaw, and mashed potatoes. 
Pontiac
Wings are perfect game day food because you can keep them coming as long as you're hungry. Try Pontiac's famous smoked wings and plenty of classic barbecue sides. Don't miss Pontiac's tiki and bourbon bar, especially the shareable punch bowl Rumble in the Jungle with a plethora of booze, caramelized banana, coconut, strawberry shrub, cardamom, orange citrate, lime, sparkling rose, and malbec.
Little Miami Brewing Co
Grab a pint of Jungle Love Amber Ale and pizzas at Little Miami Brewing Co and cheer on the Bengals! The Smokin' Joe with smoked mozzarella and BBQ Blitz are big favorites.