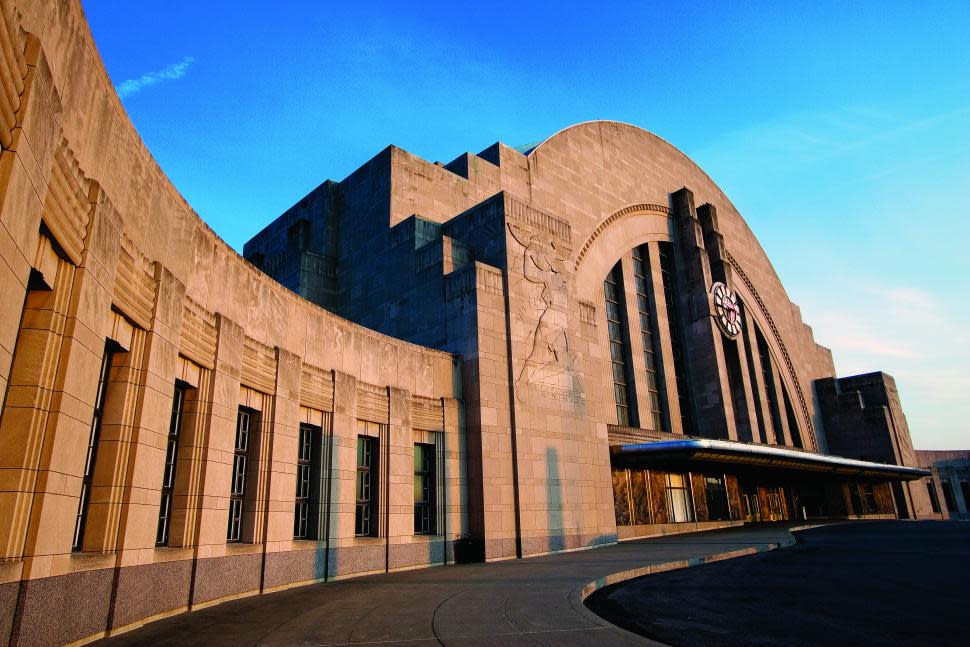 The Cincinnati Museum Center is housed in Union Terminal, a National Historic Landmark. The building underwent two and a half years of major building renovations (including a full structural restoration) in order to save it for future generations, and visitors are back to enjoying this historic venue!
Treasured history and architecture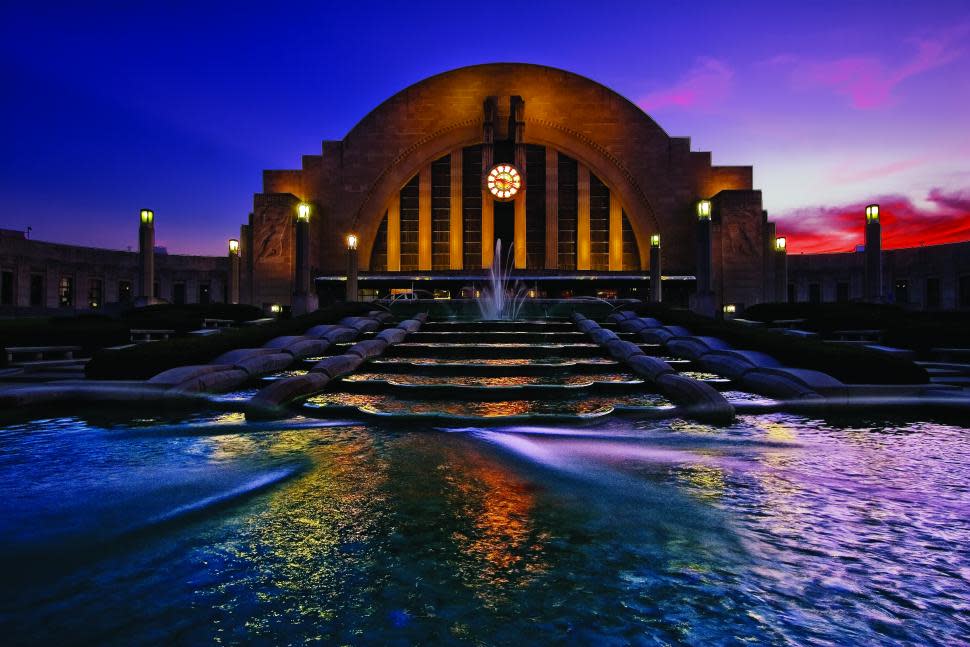 Does this remind you of anything? The building's unique façade has found its way into television.  Union Terminal was the inspiration behind The Hall of Justice, the headquarters for the Justice League in the 1970s cartoon Super Friends. It's also been seen in the television shows "Invasion" and "The Flash" and the 1996 comic book series, Terminal City.
The building itself has quite a story to tell.  Built from 1929-1933, the Art Deco-style Union Terminal building was originally home to a busy train station.  City council voted to name Union Terminal a National Historic Landmark in 1973 after Southern Railway purchased the property and wanted to tear it down to make more room for their operations.  The rich history and the standout architecture was too significant of a contribution to the city to lose. From 1968-1970, it was redeveloped as the Cincinnati Science Museum. Next, in 1980, the building was purchased by the city and developed into a shopping mall. The mall lasted 2 years, then was vacant until 1990 when the Cincinnati Museum Center opened.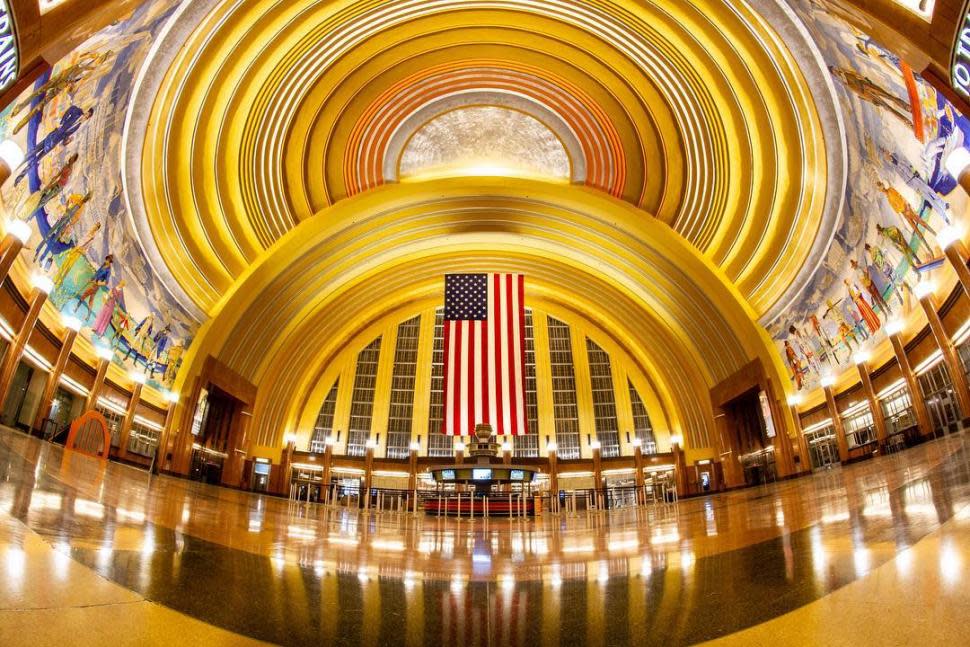 Cincinnati Union Terminal was a huge accomplishment when it was built and contains intricate design features making it stand out as a landmark structure. Talented artists were commissioned to create the one-of-a-kind mosaics and ceiling murals inside the building. Larger-than-life mosaic murals featuring different industrial themes used to be located throughout the building.  Some of these murals were moved to the Cincinnati/Northern Kentucky International Airport when parts of the building were demolished and can now be seen along the western wall of Duke Energy Convention Center.  These impressive mosaics alone took over two years to design and build. The ceiling murals are oil on canvas and after countless years of smoke, dirt and dust had dulled them, they have been restored to their original glory. On the front of the building are two bas relief carvings from 1932. The carvings took months to create and represent transportation and commerce.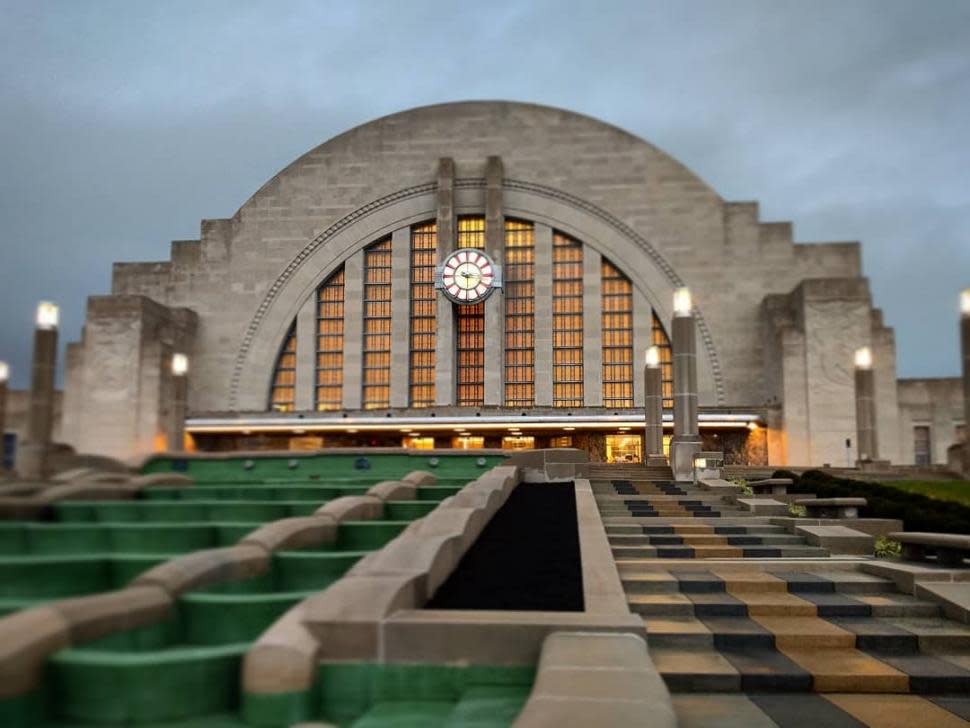 This historic building is one that Cincinnati treasures. It's home to the largest half-dome in the Western Hemisphere. Soldiers were welcomed back from World War II within its walls. Over three million troops passed through Union Terminal over the course of the war, and the USO used the building as a lounge. During a time of great segregation, it should be noted that the USO did not discriminate against the soldiers based on race or religion. Union Terminal also played an important role in allowing African Americans to gain employment during segregation. They were often hired as porters on the trains, allowing them to travel easily and spread their ideas and gain employment across the country.  This iconic building stands out on the horizon and is recognizable as a piece of Cincinnati and American history.
Child's play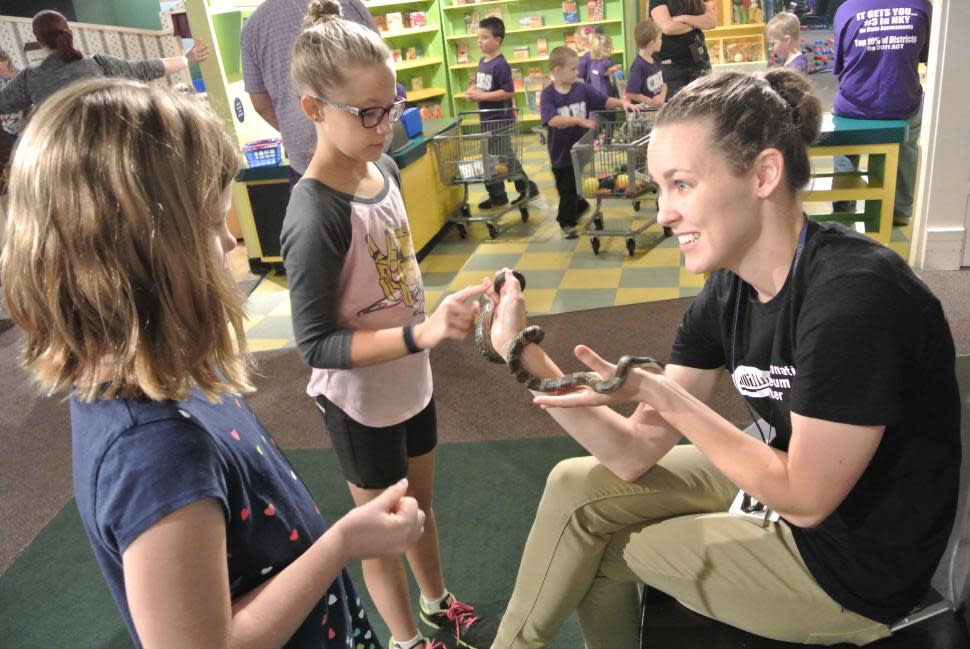 The Duke Energy Children's Museum is a favorite spot for visitors ages 12 and under. This area is where kids can explore, build, see live animals, splash, dress-up, learn and play.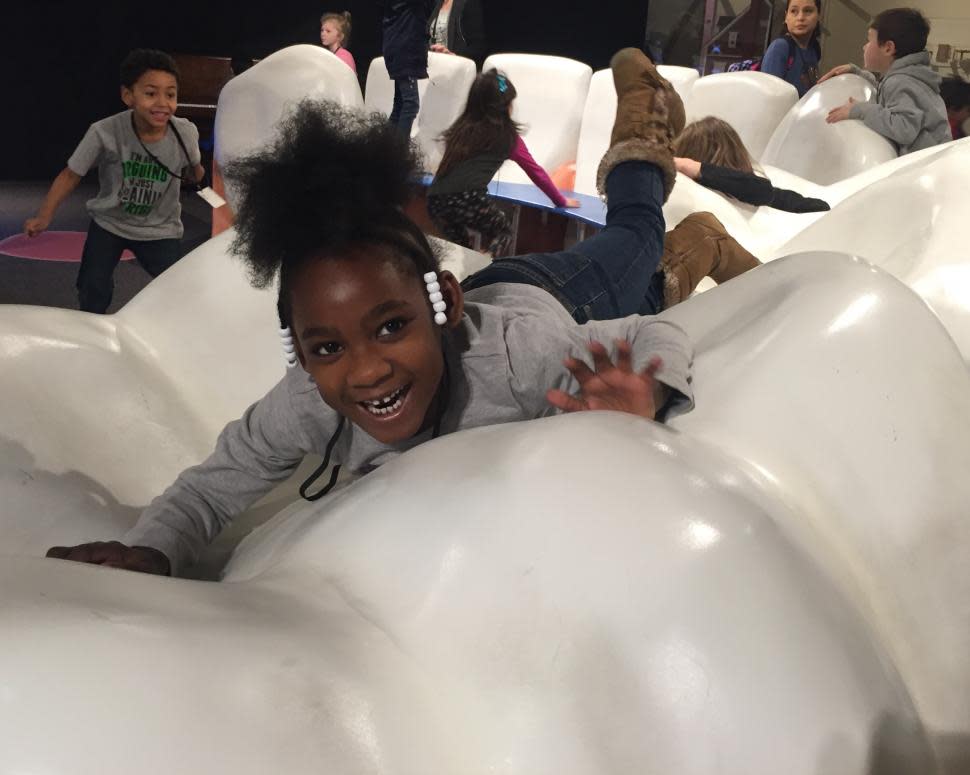 The permanent exhibit called Inside the Grin contains a giant-sized set of teeth. With an enormous tooth brush and six feet of floss, kids have fun learning how to take care of this huge set of chompers.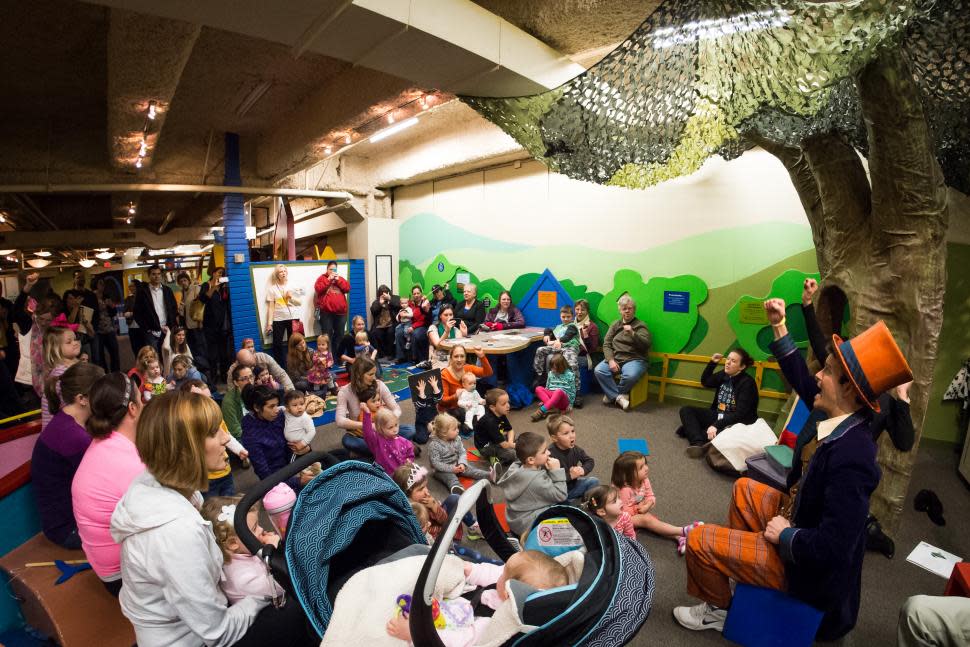 Be sure to check out some of the other special features found in the Children's Museum.
Kidspace is a playlab encouraging learning in areas like science, technology, engineering, art and math. It's filled with creative materials like yarn, beads, papers, lights, shadows, puppets and more. They have guided workshops and time for free exploration when visitors learn about topics like painting, ceramics, sewing, light and shadows, assembly processes and 3D printing.
Children five and under try out their creativity at The Super Sprouts arts and crafts program. They explore different artists, cultures, movement and artistic styles.  
The Dance Party encourages kids to stay healthy while they dance, move, and burn energy in the Corbett Theater.
During Story Tree Time, museum storytellers share a story with guests. Special celebrities like Cinderella or Shrek sometimes make an appearance as the featured story teller.
 Learn more about the Children's Museum here.
Noteworthy
Don't miss a chance to see five rare dinosaur specimens and enjoy interactive exhibits in Dinosaur Hall in the Museum of Natural History and Science; or walk the cobblestone streets of 1850's Cincinnati riverfront in the reimagined Public Landing in the Cincinnati History Museum. Visit the Science Interactives Gallery STEM inspired exhibit, which is part of the Museum of Natural History & Science, and travel to space with the Neil Armstrong Space Exploration Gallery. Be sure to check which upcoming traveling exhibits you want to see, and the schedule of films showing in the state-of-the-art Robert D. Lindner Family OMNIMAX Theater.