The Duke Energy Children's Museum at Cincinnati Museum Center is the perfect place for your kids of all ages to explore and burn off some energy. Even the 13-year-old in our group had a great time! 
Head down the escalator to find the Children's Museum. You'll see an aerial view of "The Woods" as you are coming down the stairs.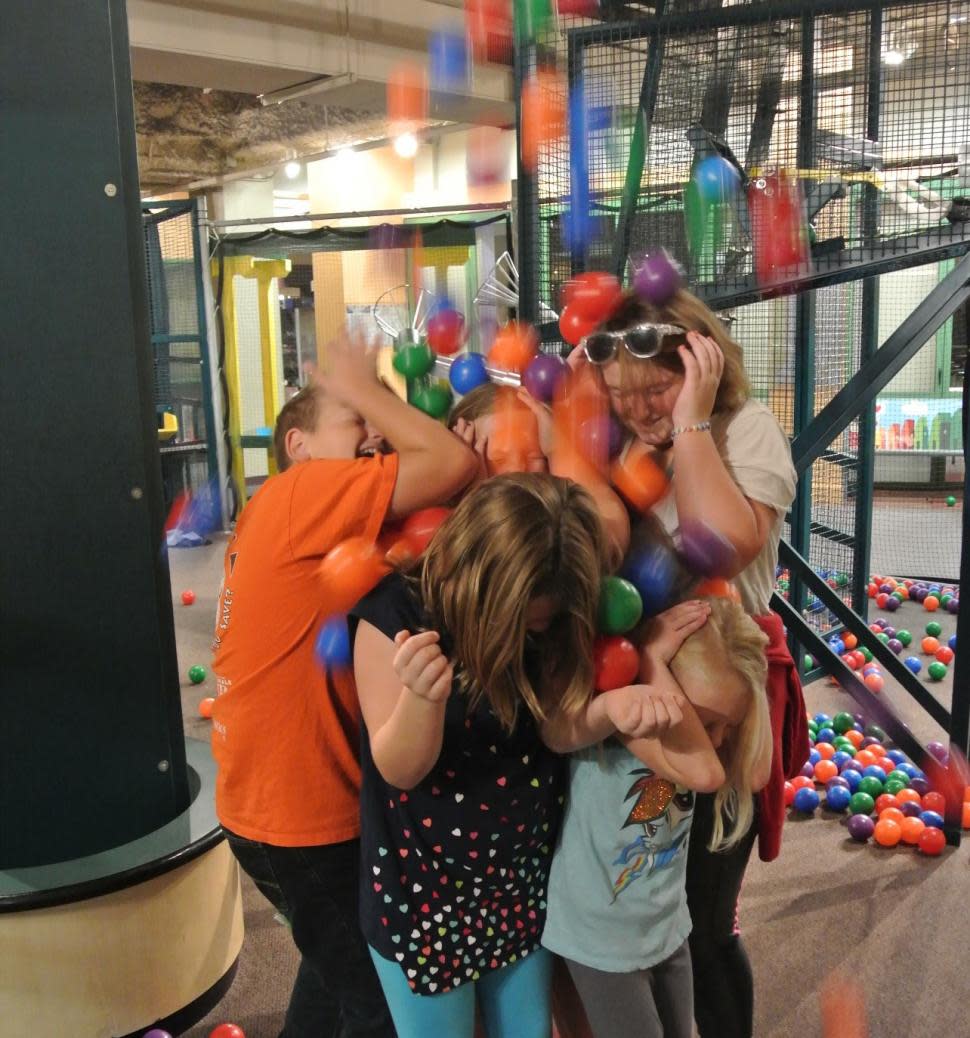 Have some fun learning about physics in the ball pit area. Load the balls into the overhead bin by tossing, loading them using a pulley system, or using the treadmill to work the conveyor belt. Then, when the bell rings, get ready to have the balls fall on top of you.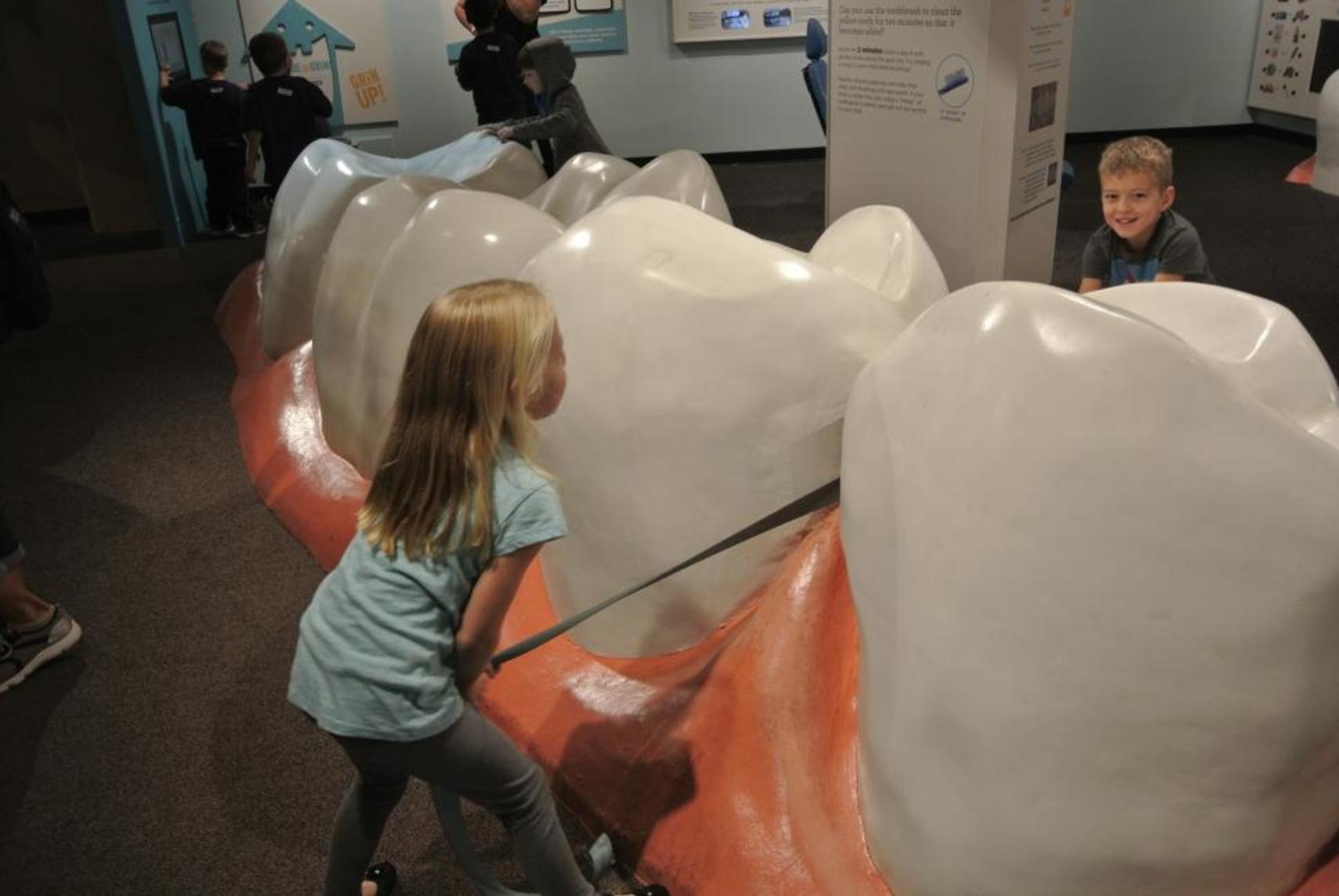 The giant teeth in the Inside the Grin exhibit are a favorite spot. Learn to brush and floss on this larger-than-life-sized mouth!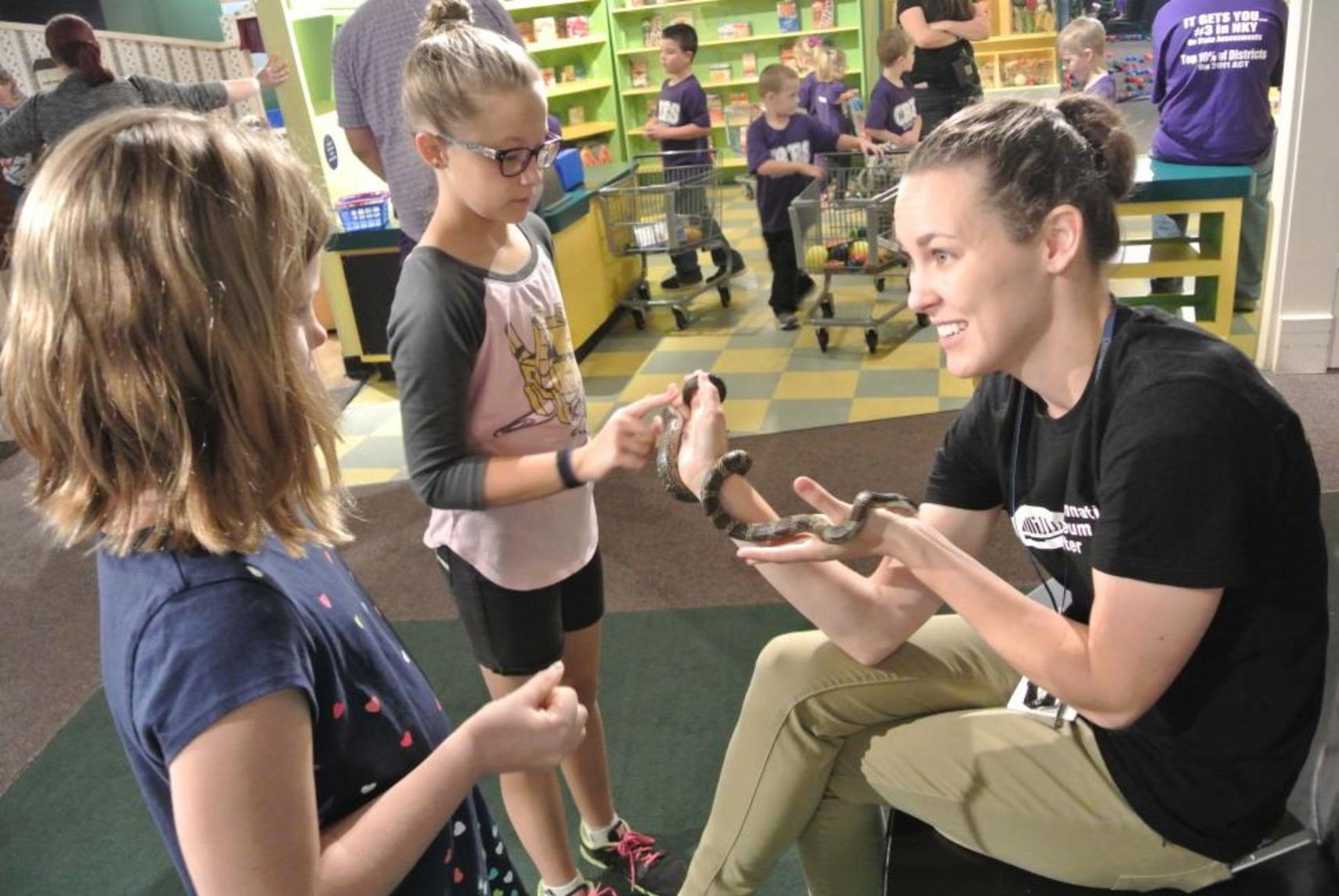 Meet a variety of reptiles. We saw a snake and a turtle! There are lots of opportunities for active pretend play at the Children's Museum. Put on an apron and prepare lunch for your hungry customers at the diner.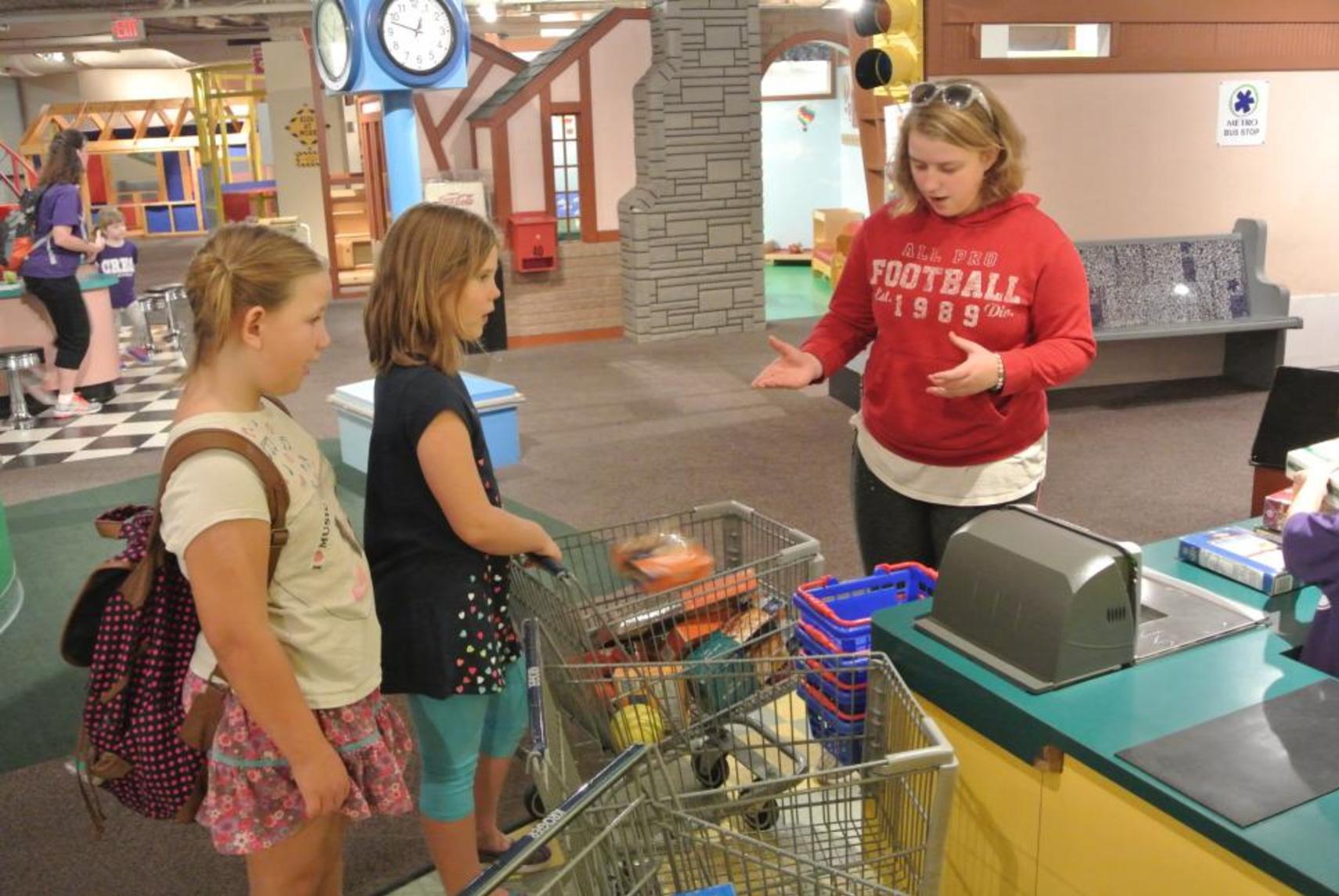 Take care of your furry friends in the veterinarian's office, bring your sick baby to the doctor, or shop for groceries at the store.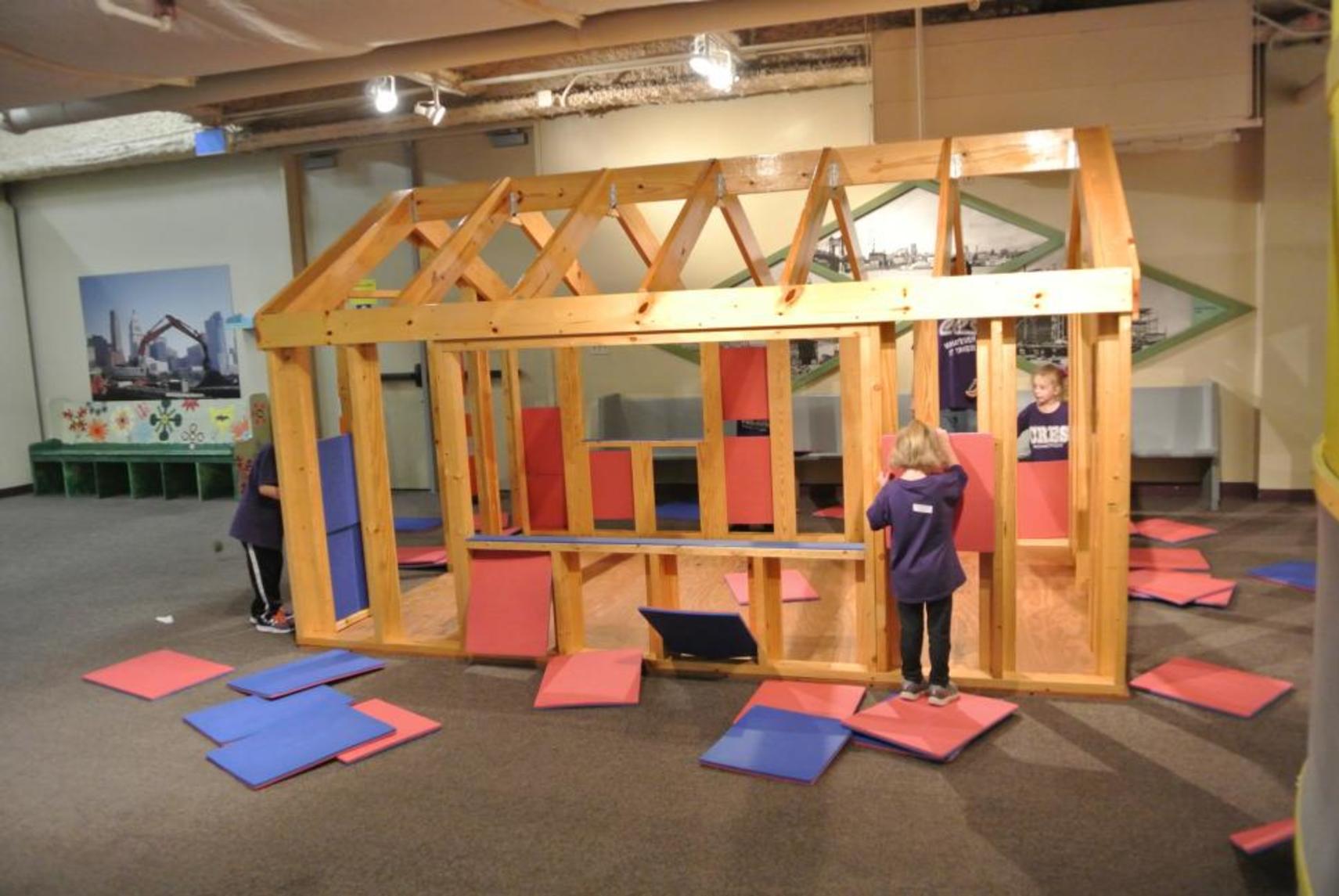 See how a house is framed and add the drywall to finish it off.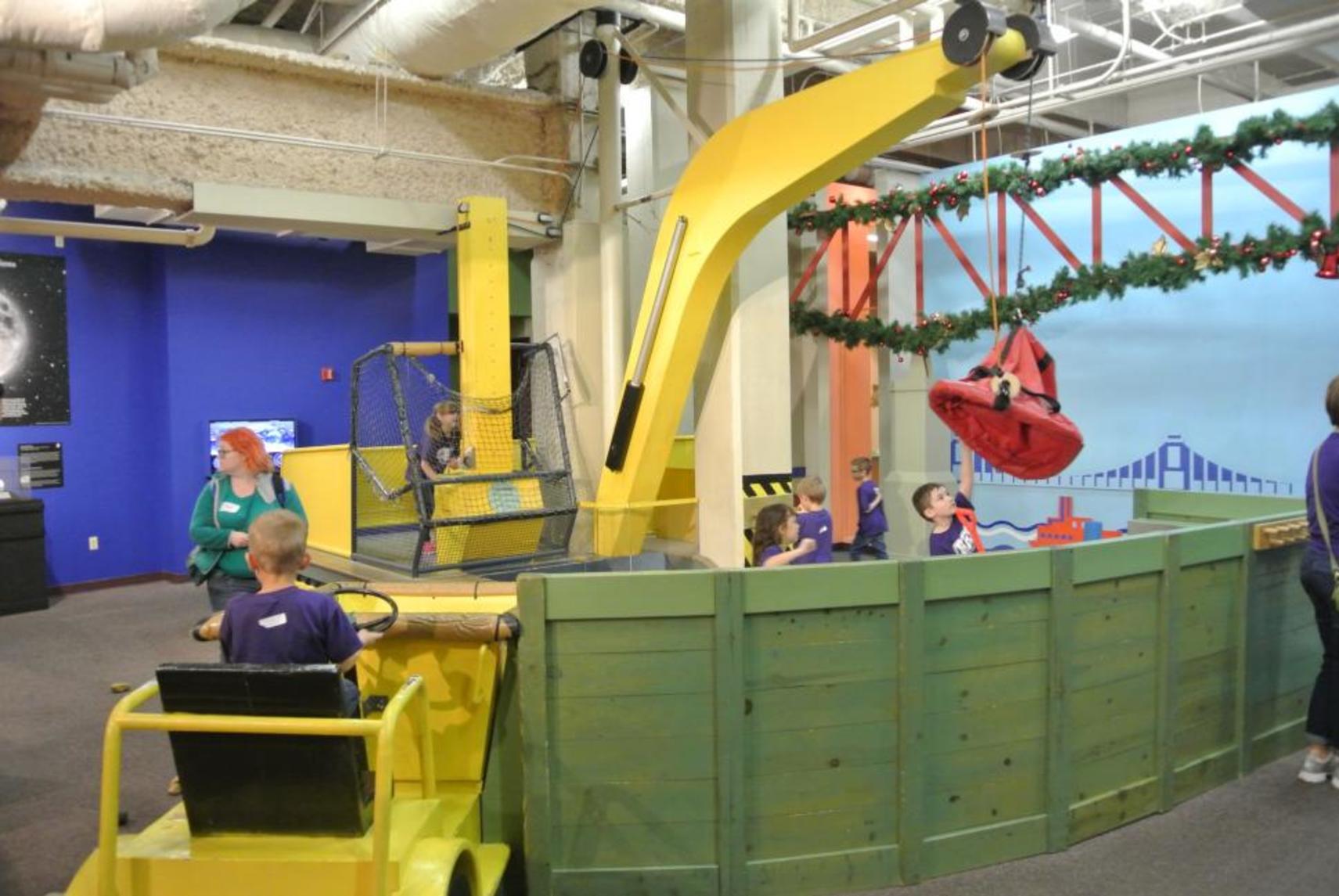 Sit in the cab of a crane, load up rocks, and haul them away. There are many live animals to check out: snakes, frogs, and hissing cockroaches! Oh my!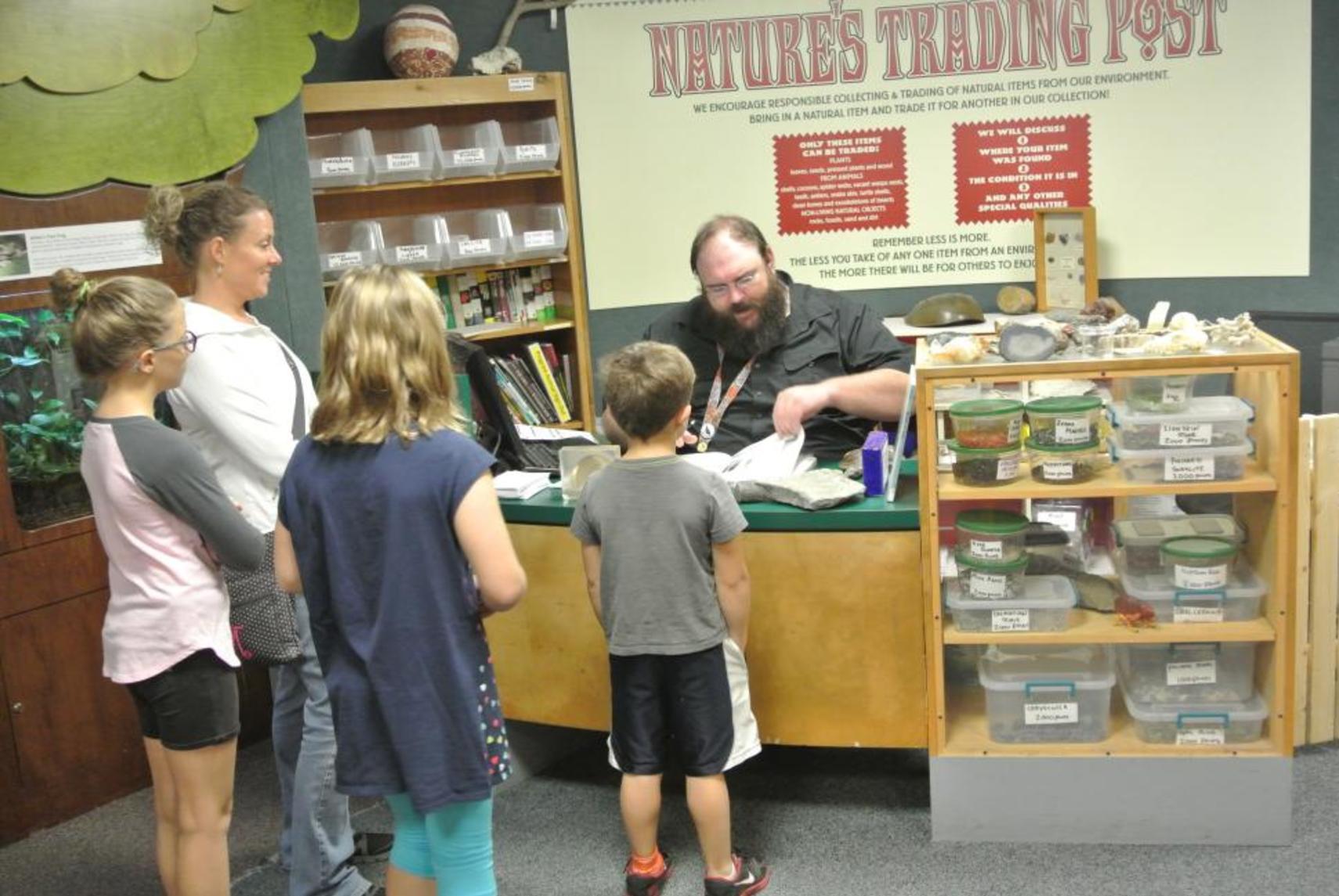 In Nature's Trading Post, learn about fossils, animals, and rocks. Bring in a natural item and trade it for something different at the Trading Post.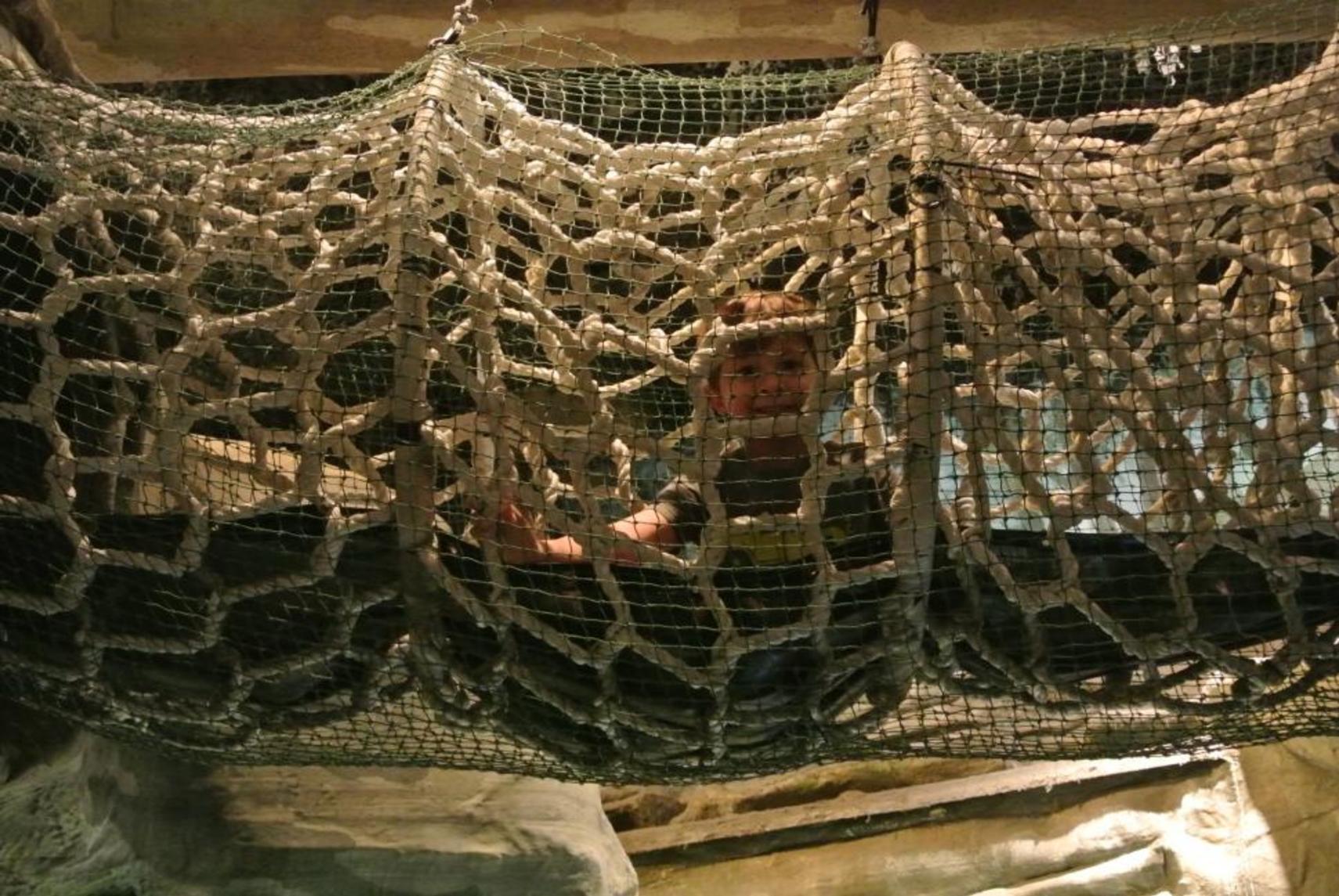 Explore the woods (this area is for kids ages eight and up), climb through the trees and tunnels, explore the caves, zoom down the slide and hide in the treehouse. While in the woods, be sure to go on the scavenger hunt looking for the purple bottles found throughout the area.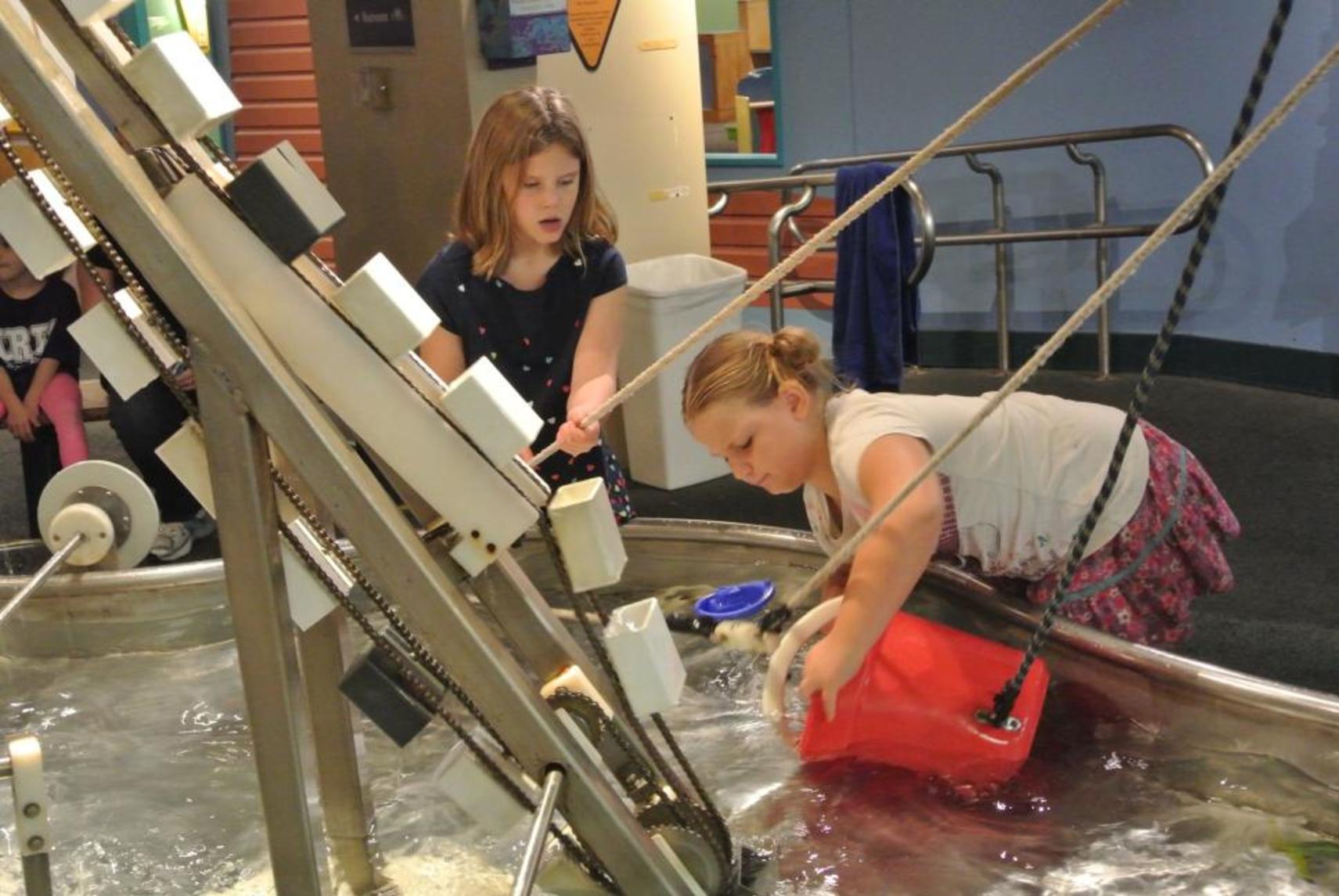 The water play area is always a hit. Parents might want to save this until the end in case the kids get soaked! Make sure to pick up an apron.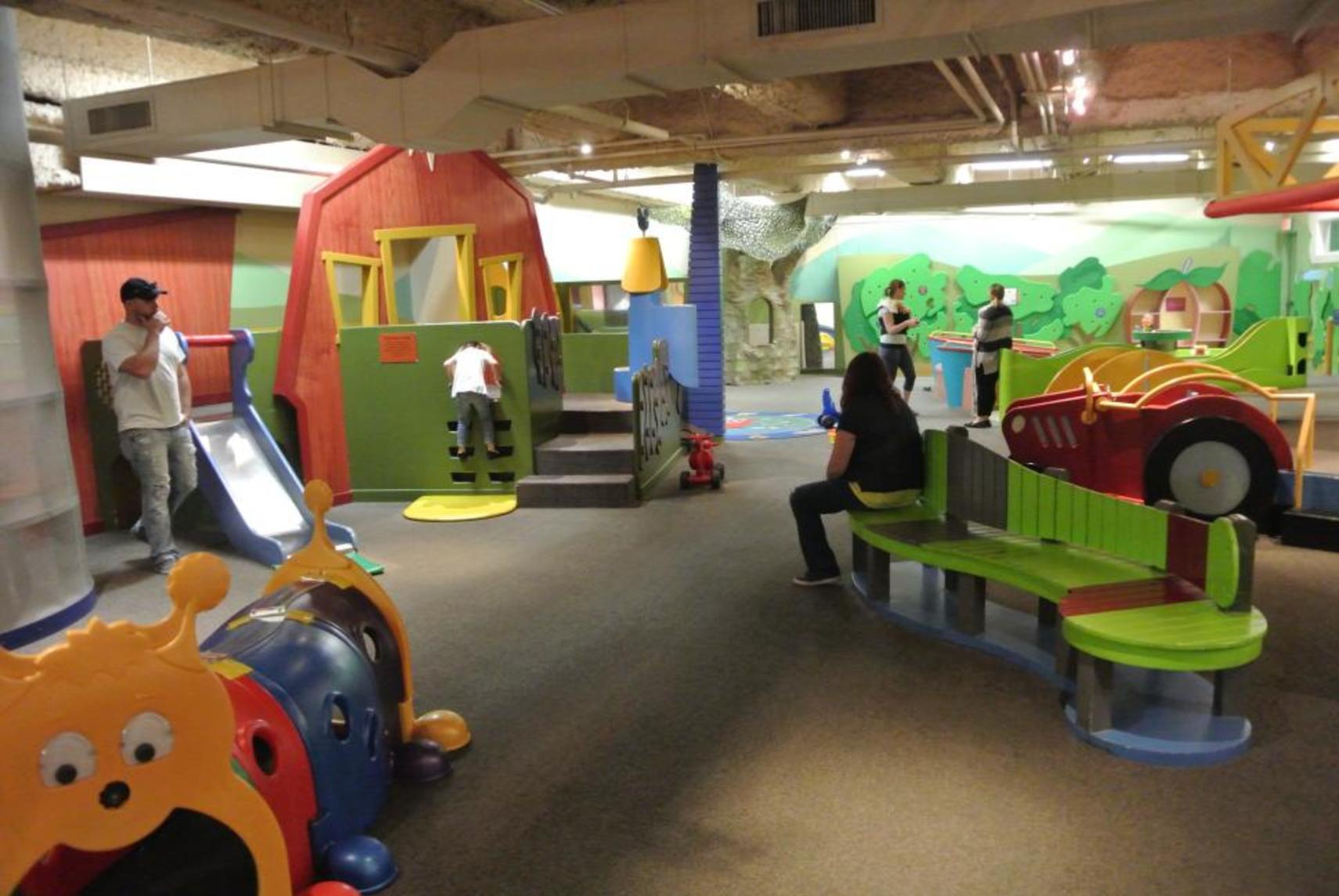 If you are visiting with kids under the age of four, be sure to check out the Little Sprouts Farm area just for them. It has a gate with an attendant so that little ones can't escape when parents aren't looking. 
If your visit happens to last into lunchtime (which it probably will) either pack lunches and enjoy them at the picnic table just outside of the Children's Museum, purchase snacks from Coffee Emporium at the coffee cart, or enjoy healthy meals from the Bean Sprouts cafe just outside the Children's Museum entrance.