The Cincinnati USA Convention & Visitors Bureau is proud to announce seven new winners for its Spirit of Cincinnati USA Awards Program. The individuals and businesses selected for the 2016 Spirit Awards represent the influencers and advocates for Cincinnati's regional hospitality industry.

"As a region, we've come a long way, and the people and organizations who call Cincinnati home have a spirit of community pride and engagement that has never been stronger. This year's Spirit Awards winners personify that pride and engagement, and continuously help us in our goal of making Cincinnati USA is a better place," said Dan Lincoln, President and CEO of the Cincinnati USA CVB.

The following individuals and organizations were honored as 2016 Spirit Award winners at the CVB's Annual Meeting.


---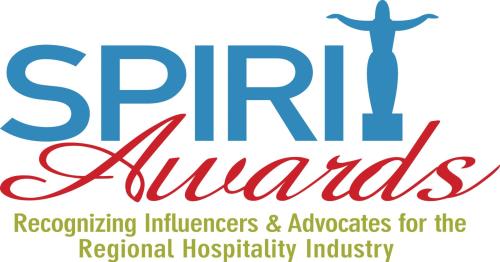 ---
Champion Award for Convention & Meeting Sales
Cintrifuse
Cintrifuse brought a major event to Cincinnati last fall with FounderCon. The team at Cintrifuse was instrumental in coordinating programming, content and entertainment for the more than 1,100 young entrepreneurs and 300 corporate innovation leaders who converged in Cincinnati. The success of FounderCon has helped solidify Cincinnati's standing in the startup community and has drawn attention to its growing list of accelerators and seed-stage investors.

Bill Donabedian
From MidPoint Music Festival to Bunbury Music Festival, Bill Donabedian has worked tirelessly to create unique, quality events in Cincinnati year after year. His music festivals have brought big performers ranging from Willie Nelson to Twenty One Pilots. Currently, Mr. Donabedian is currently working to bring a new international branding event to Cincinnati later this year.

Erich Kunzel Queen City Advocate
Jeff Berding, President and General Manager of FC Cincinnati
Last year, FC Cincinnati made national and international headlines with a record-breaking and incredibly successful inaugural season. The positive media attention showcased not only FC Cincinnati's exciting first year, but also captured the renewed excitement the team generated throughout the community. Mr. Berding's efforts have made Cincinnati part of the global sports conversation more now than ever before.

Horace Sudduth Progressive Business Award
The Santangelo Group
When the CVB announced plans for the Cincinnati USA Institute for Hospitality Leadership, The Santangelo Group was quickly one of the first partners to come on board. In support of the Institute's mission to prepare more skilled and diverse workers and leaders in the hospitality industry, The Santangelo Group has pledged to donate seven dollars per ticket sold in the opening night of the Cincinnati Music Festival presented by P&G for three straight years.

Partnership Award
Downtown Cincinnati Ambassadors
The Downtown Cincinnati Ambassadors work closely with the CVB to improve Cincinnati's local meetings and tourism industry by ensuring that both visitors and Cincinnatians alike have a positive experience downtown. Whether they are helping to keep the city clean, assisting a visitor or ensuring public safety, the Downtown Ambassadors' strong, visible presence makes groups and attendees feel safe and welcome.

Pinnacle Award for Outstanding Service
Norsius Nortila, Millennium Hotel Cincinnati
Norsius Nortila, the Millennium Hotel's most recent Employee of the Year, is a jack of all trades. While working the third shift as a bell attendant, Mr. Nortila has stepped in to several roles throughout the hotel to help as needed. Mr. Nortila has worked behind the front desk answering phones, assisting housekeeping by cleaning the lobby or even assisting a maintenance engineer from time to time. Aside from his dedication to his coworkers, Mr. Nortila makes it his personal goal to ensure that all guests are happy, satisfied and have everything they need during their stay.

Wendell P. Dabney Award for Diversity
Jim Obergefell
Once known simply as a realtor living in Over-the-Rhine, Jim Obergefell is now the face of marriage equality in the United States and an "accidental activist" for equal rights. Since the landmark Supreme Court case in 2015, Jim has worked with several organizations around the country to promote equality, and has been a true partner in the CVB's mission to promote Cincinnati as an LGBTQ destination for travel, tourism, meetings and conventions. Largely due to his efforts and partnership with the CVB, the Queen City is now on the map as an LGBTQ-friendly city.

Spirit Award winners are chosen by a selection committee of regional hospitality leaders from dozens of community nominations. This year's selection committee included the following:
Jean-Francois Flechet, Taste of Belgium
Ann Hobing, Cincinnati Museum Center
Julie Brock, Cincinnati USA Regional Tourism Network
Brandy Jones, Southwest Ohio Regional Transit Authority
---
About the Cincinnati USA Convention & Visitors Bureau
The Cincinnati USA Convention & Visitors Bureau is an aggressive sales, marketing and service organization whose primary responsibility is to positively impact Hamilton County's and the City of Cincinnati's economy through convention, trade show and visitor expenditures. The travel and tourism industry traditionally has been a $4.4 billion industry in Cincinnati USA, employing 74,000 people in a variety of fields and bringing 24.1 million visitors to the region annually. Visit www.cincyusa.com for more.