Spring is in full bloom in the Cincy Region. With lots of free things to do, fun sporting events, and delicious foodie events–there's so much happening in Cincinnati and Northern Kentucky during the month of May!
Free things to do in Cincinnati in May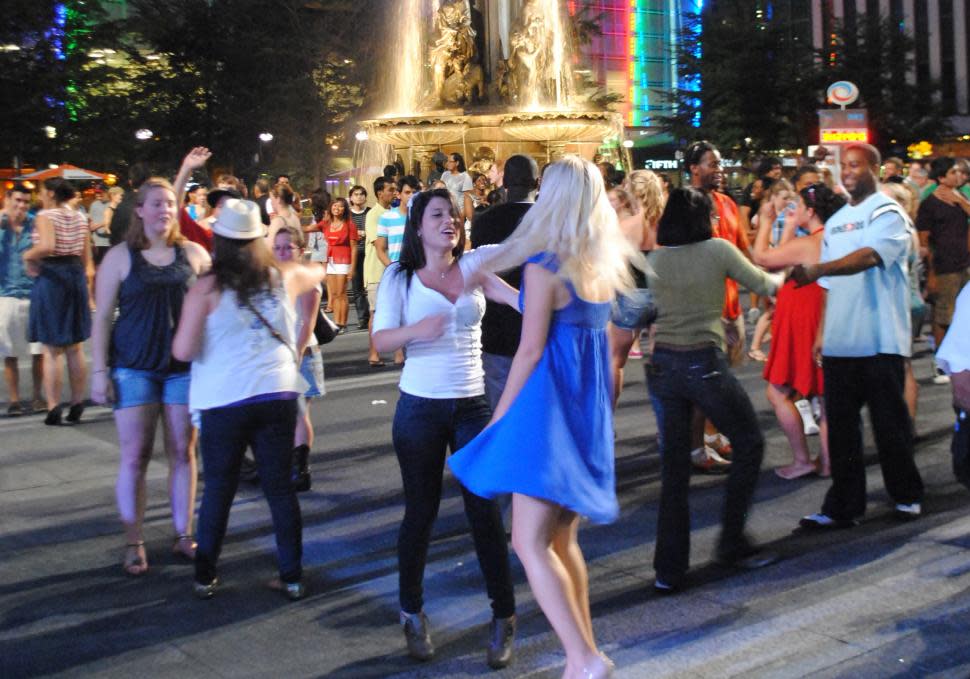 Fountain Square
Jazz at the Park (through October): Local and regional jazz music in Washington Park every Monday
Cinco Cinco (May 6 & 7): Cincy's premier Latino cultural festival is back and more delicious than ever. Experience Cincinnati's Fountain Square transformed into a colorful fiesta with entertainment, music, dancing, and authentic Latino food. 
Pre-match at the Park FC Cincinnati (May 7): Enjoy live music, family-friendly activities, and food trucks at Washington Park before FC Cincinnati take on D.C. United.
Indie Fridays by Cincy Music (May 5): Up-and-coming acts take the Fountain Square stage 
Art on Vine (May 14): Monthly art show featuring fine art and handmade goods from over 80 artists 
May food and drink events in Cincinnati and Northern Kentucky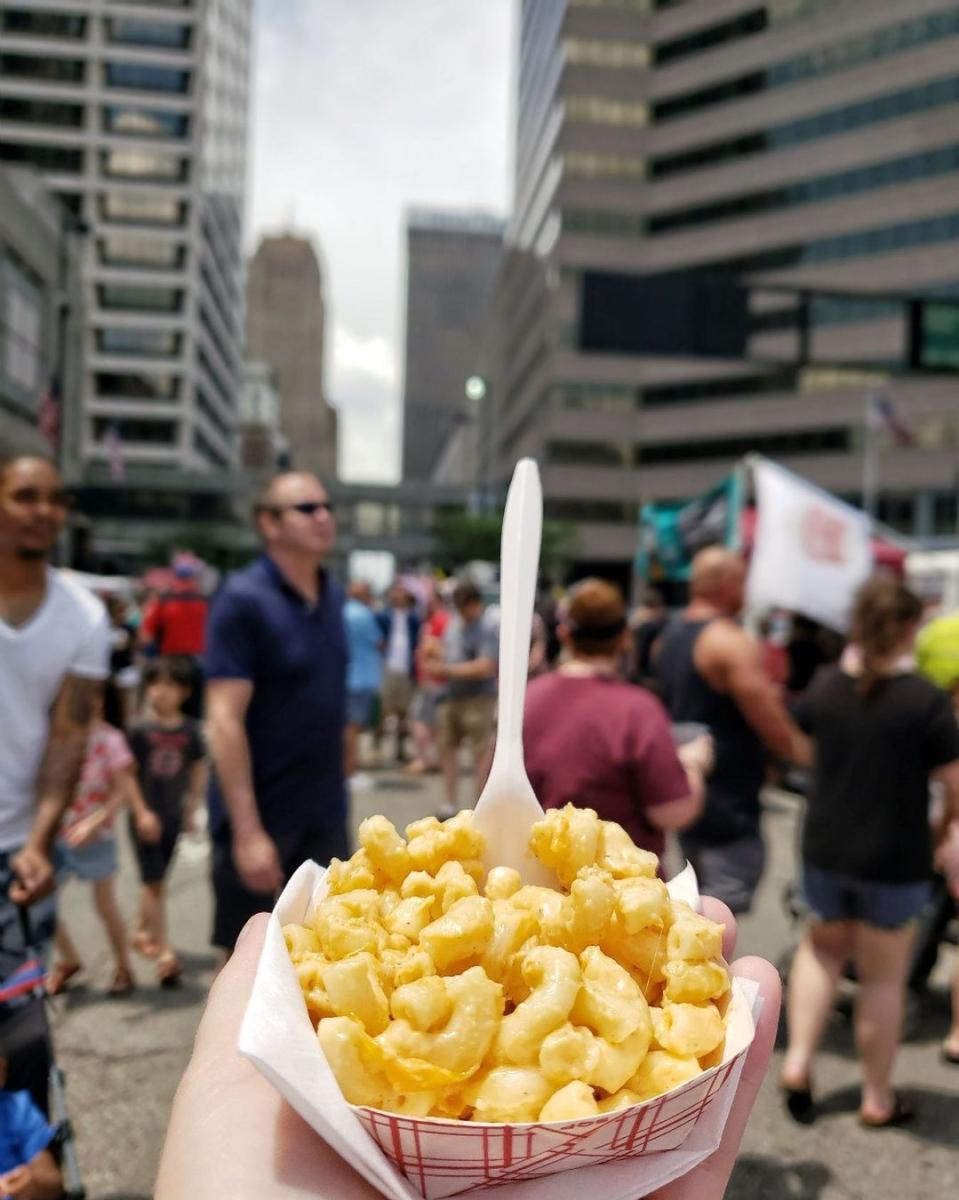 Taste of Cincinnati
Taste of Cincinnati (May 27-29): Free food festival featuring over 300 menu items from local restaurants, food trucks, and Findlay Market vendors. Food and drink prices range from $4-8 per item.
OTR Cocktail Tour (Weekly on Saturday): Start your weekend off right with a guided cocktail tasting featuring 4 different bars or restaurants in the lively Over-the-Rhine neighborhood 
Smoke on the River BBQ Fest (May 12-14): The best BBQ vendors, live entertainment, and cold beverages with gorgeous views of the Ohio River and the Cincinnati skyline
Malts in Ault (May 12): Sample beers from around the world and enjoy the breathtaking view of Cincy in Ault Park. Proceeds support the care of Ault Park and local food is available for purchase. 
Mother's Day Brunch Riverboat Cruise (May 14): Treat mom to a special brunch and one-of-a-kind views of the Cincinnati skyline and Ohio River. Find more Mother's Day events in Cincinnati.
Mainstrasse Village Food And Culture Tour (Saturdays in May): Riverside Food Tours is hosting a great jaunt through Northern Kentucky's Mainstrasse Village. You'll stop at five restaurants to experience everything from pizza, German pretzels, and beer cheese, homemade desserts, and various authentic Kentucky dishes and beer samples. On top of the great food, you'll also learn more about the wonderful history of the area, visiting the 100-foot-tall Glockenspiel in Goebel Park and more.
Family-friendly fun in Cincinnati this May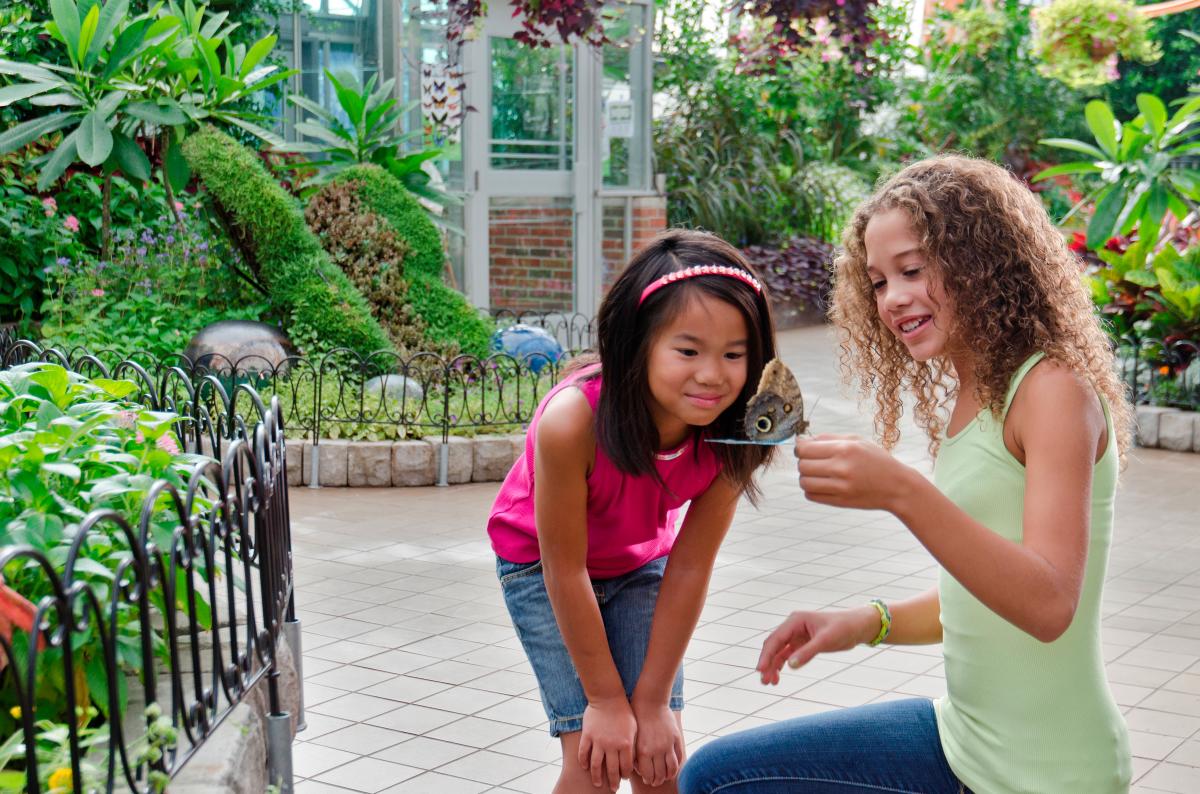 Krohn Conservatory 
Butterflies of the Meadow (Through June 18): See a variety of butterflies in flight and learn about their habitats and how to encourage butterflies to visit your garden or yard at the Krohn Conservatory. 
Appalachian Festival (May 6 - 14): 3-day festival featuring music, crafts, storytelling, food, and more
Pop Up Play (through May): Creative fun games, adventures, craft projects, and more for kids
Bricktionary - Lego A To Z (Weekly in May): The Cincinnati Museum Center is celebrating the creativity of Lego with an exhibit that displays more than 150 different custom-built Lego models. You'll see everything from a life-sized Orca to a model of the Saturn V rocket. This event will change what you thought was possible with everyone's favorite childhood toys.
Things to do in Cincinnati this May for sports fans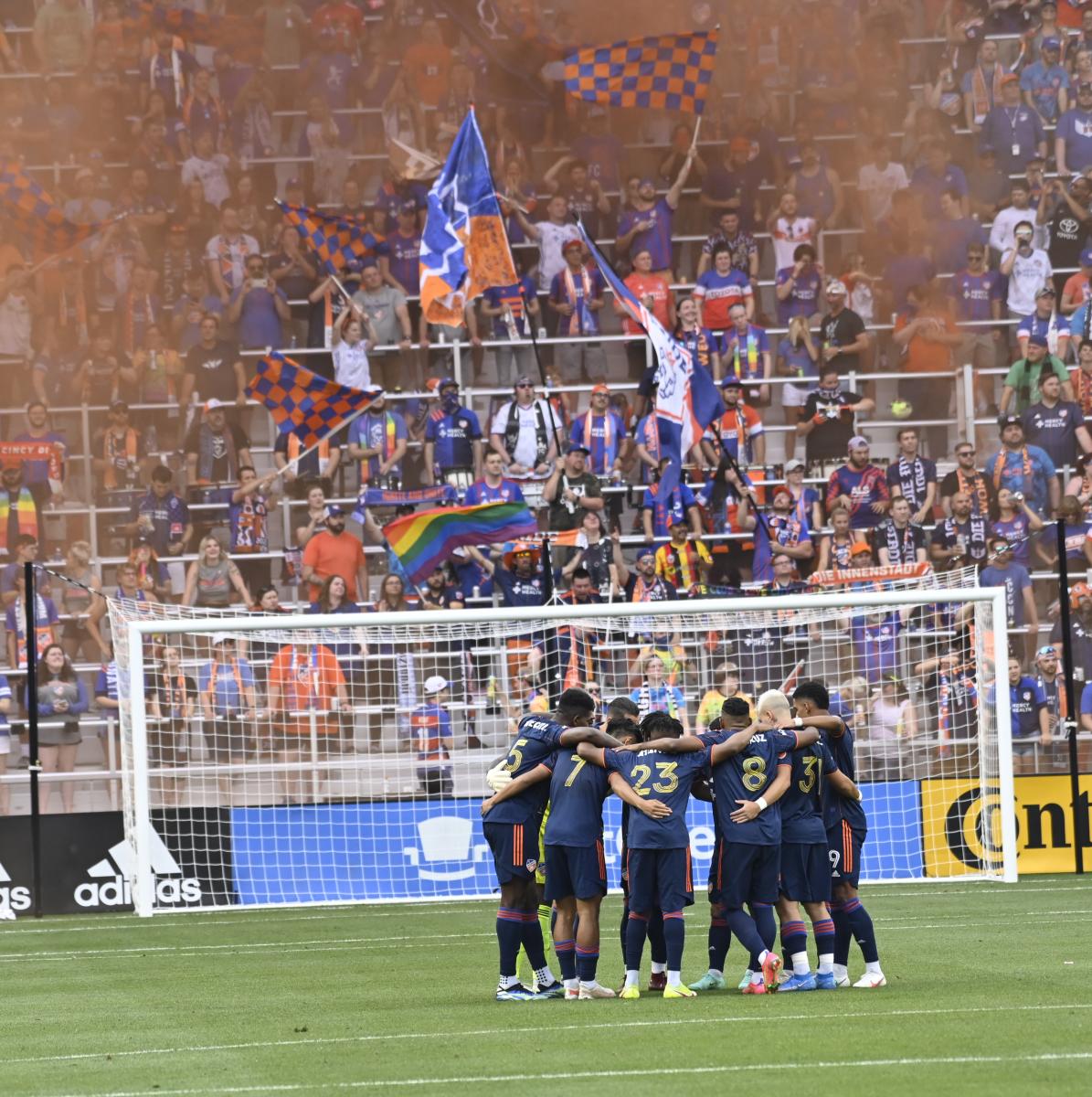 FC Cincinnati
The 25th Flying Pig Marathon (May 5-7 ): Fly with the swine and cheer on racers in one of the most popular marathons in the country
Florence Y'alls Home Opener (May 11): With $2 Tuesdays and Fireworks Fridays, the whole family will love cheering on the Y'alls!
Cincinnati Reds: Opening day was a blast, now get your friends and family together and head down for a baseball game at Great American Ballpark! There aren't many things that feel more like spring than a ballgame!
FC Cincinnati (Throughout May): Soccer season is back in Cincinnati, and our newest professional team is winning new fans over with each match. The excitement of the MLS is unlike any other professional sporting event you'll attend. See what the hype is all about!
May arts and culture events in Cincy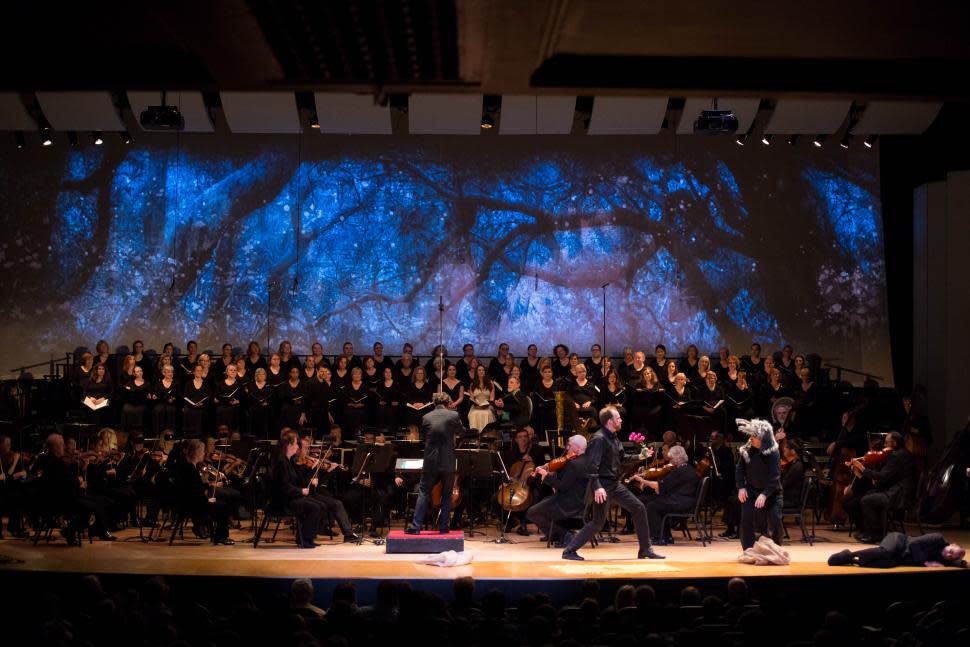 Cincinnati May Festival (photo: Cincinnati Symphony Orchestra)
9/11 Never Forget Mobile Exhibit (Opening ceremony May 6, Exhibit through May 12): Interactive exhibit with artifacts from the towers, documentary video, and interactive tours led by FDNY firefighters providing personal accounts of that day and days following.  
Cincinnati May Festival (May 11): Celebrating its 150th anniversary season, enjoy choral classics, new music, and collaborative work with community organizations. 
Maytag Virgin (May 27 & May 30): Witty and romantic dramedy telling an honest story about connection at the Ensemble Theatre Cincinnati
There is never a shortage of fun things to do in Cincinnati. May is looking like it's going to be a great time to explore the Cincy Region. If you're looking for even more upcoming events in Cincy, check out our full events calendar.