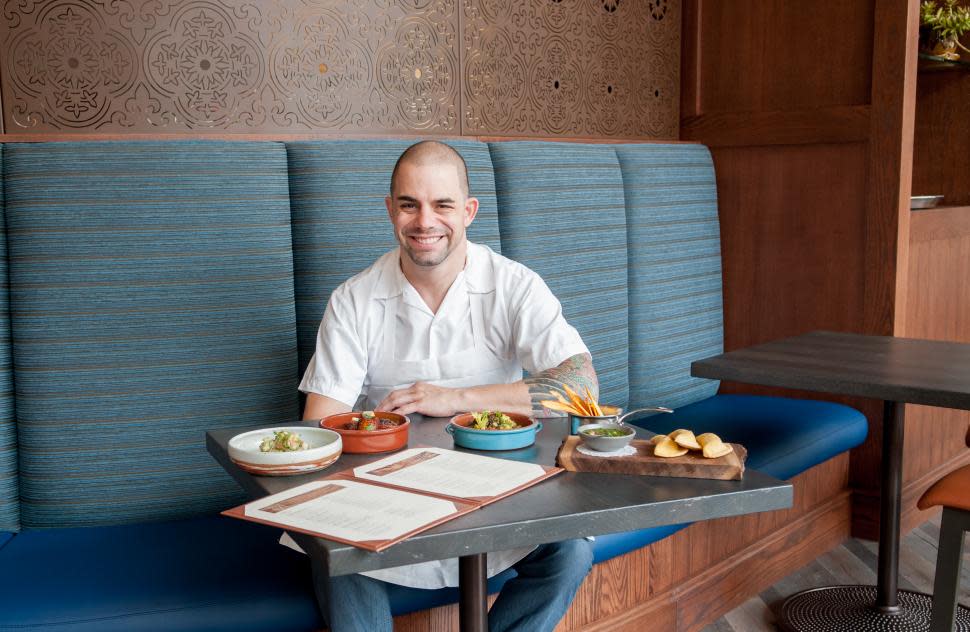 Born in Colombia. Raised in Queens, New York. Trained in some of the top restaurant kitchens in New York City. Jose Salazar could have opened his eponymous restaurant anywhere. He landed in Cincinnati's Over-the-Rhine. 
Salazar came to the region in 2008 to take the helm at 
The Palace
 in the 
Cincinnatian Hotel
. It was a leap to a Midwestern community for a big-city boy who'd studied at the New York Restaurant School and worked for top chefs like Georges Vongerichten and Thomas Keller. Salazar wasn't immediately sold on the city. "We were looking for a place to raise our son who'd just been born," he says. "Once I toured the city, I figured, why not? It was only after we moved here that we realized how great a place it is to work and live." 
Salazar wowed diners at The Palace and was named 2011 People's Choice: Best New Chef/Great Lakes by Food & Wine. Yet he dreamed of running his own place. Four years ago, he and his wife contemplated leaving town to pursue that opportunity. 
But they didn't. 
"We gave it a lot of thought," he recalls. "Simultaneously, Cincinnati was at the beginning of this renaissance. The question went from, 'where should I go?' to 'why should I go?'"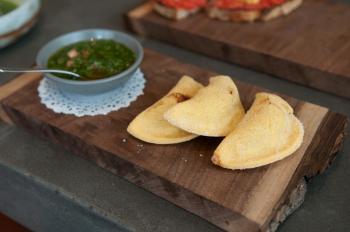 At his small Over-the-Rhine bistro, 
Salazar New American Restaurant
, and his downtown Latin-Spanish spot, 
Mita's
, the food is rooted here. "The amount of ingredients we source locally is remarkable," Salazar says, "80 percent of the menu comes from ingredients within a couple hundred miles, and most of it within a 40-mile radius." 
Salazar is one of the city's preeminent chefs and a catalyst for its dining scene. But he takes a more modest view. "I don't see myself as a leader; we push ourselves to be better and hopefully that makes the city a better place to dine out."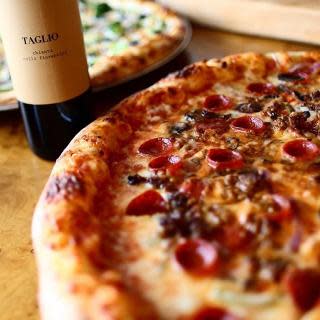 Great Dining, All Around Town
Over the past five years, Cincinnati's Over-the-Rhine has become the dining scene's epicenter. Chefs, attracted by the chance to capture the zeitgeist of a resurgent district, opened an array of focused—and wildly popular—dining spots. Now, those same chefs are looking to other quarters. Nicola Pietoso, whose namesake restaurant 
Nicola's
 paved the way in OTR, opened the more casual 
Cinque
 in Montgomery, while his son, Cristian, launched 
Forno 
Osteria+Bar
 in East Hyde Park and 
Americano Burger Bar
 on Race Street to complement his 
Via Vite
 on downtown's 
Fountain 
Square
. Jared and Nick Wayne opened a second outpost of their popular OTR trattoria, 
A Tavola
, in Madeira and 
Taglio
, a pizza joint in Columbia Tusculum. Daniel Wright opened a second iteration of his wildly popular OTR street-food place, 
Senate
, in suburban Blue Ash. Look for chef-driven restaurants in other neighborhoods, from Northside to Covington—and beyond.
Written by Bryn Mooth.