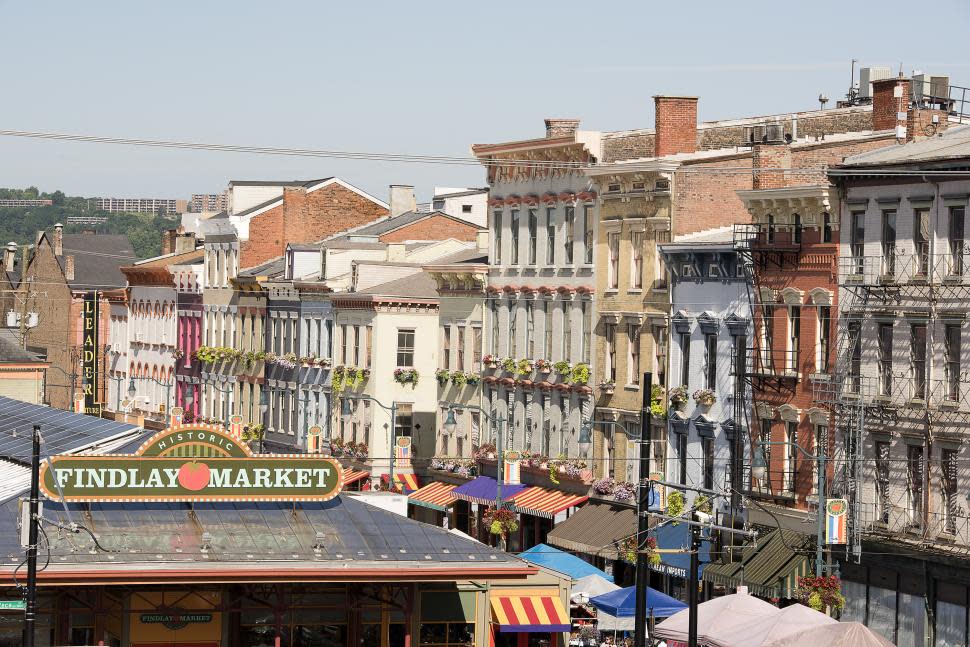 One hundred and fifty years ago, Cincinnati's 
Over-the-Rhine (OTR) neighborhood 
was the bustling center of 
German life and culture. 
Beer halls were bursting with 
hard-working craftsmen taking a 
break to raise a stein of beer—
brewed locally by one of three dozen 
neighborhood breweries. Families 
strolled through Washington 
Park, gathering around the bandstand 
to enjoy an afternoon concert. 
Farmers, bakers and butchers 
brought their goods to Findlay 
Market, where shoppers would 
come to gather groceries for that 
evening's supper. And plans were 
soon to be underway for Music 
Hall, one of the grandest concert 
theaters in the world. 
The old neighborhood didn't fare 
as well in the 20th century, however. 
Prohibition shut down the brewing 
industry, then social changes and 
advances in transportation sent 
most of the residents out to the 
Cincinnati suburbs. But the buildings 
remained, and because they 
represented the largest collection 
of 19th century Italianate architecture 
in the country, the area earned 
the distinction of being named an 
historic district on the National Register 
of Historic Places.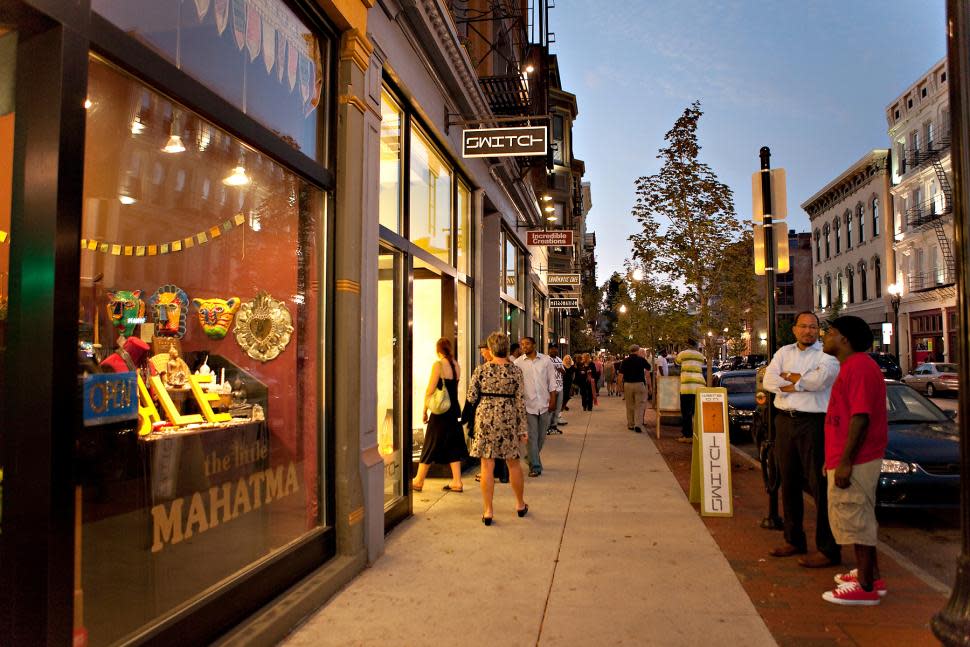 Thanks to a decade-long revitalization 
effort, OTR is once again a 
cultural center. Hundreds of historic 
buildings have been restored to 
their former glory, and many are 
home to trendy new shops and 
some of the city's hottest new restaurants. 
With exposed brick and 
an artful blend of contemporary fixtures, 
they all have a warm, neighborhood 
vibe. Here are some places to include in your visit to get a real taste and feel of the neighborhood.
Music Hall has long been an integral part of Over-the-Rhine for over a centure and is still considered 
one of the best and most beautiful 
concert theaters in the world. Directly in front of Music Hall is 
Washington Park where families come 
to splash in the water fountain, 
bring their dogs to romp around 
the dog park, join their neighbors 
around the bandstand for a concert, 
and even lighten their spirits 
in a community yoga class. 
There's 
a parking garage under the park accessible via Elm Street and Race Street.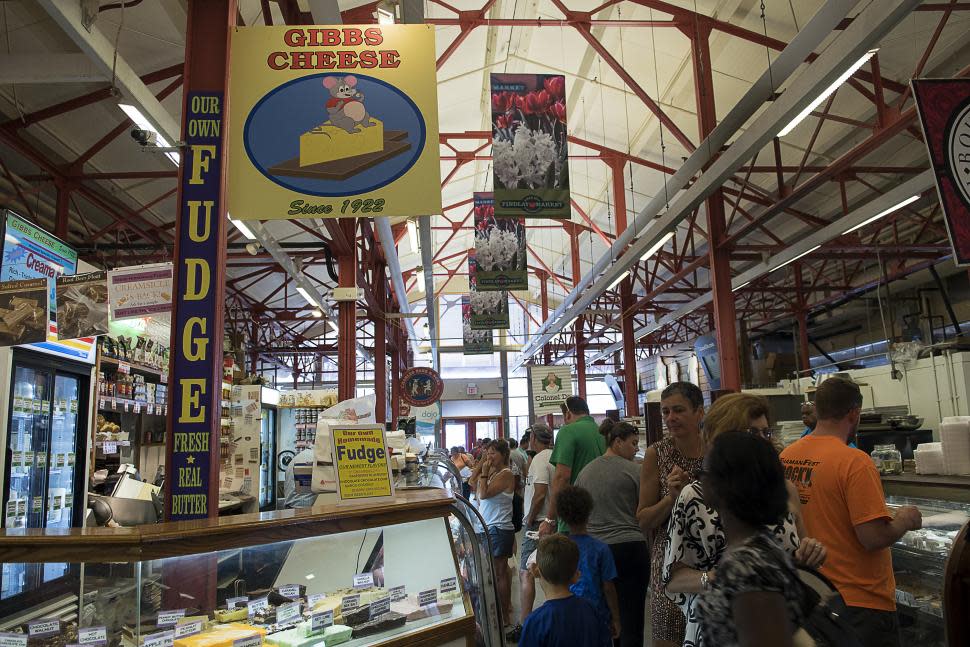 Findlay Market never left the area; it's the oldest continuously operating public market in Ohio. You can start your visit with a meal at one of the market's restaurants, then stroll the market aisles for handmade organic soaps, seasonal local produce, fragrant custom spice blends and the freshest cuts of meat (bring a cooler!). Parking lots and meters surround the market. Just a block north of the market is Rhinegeist, one of Cincinnati's craft breweries. The whole family is welcome and will enjoy this colossal space with ample seating and games for all ages.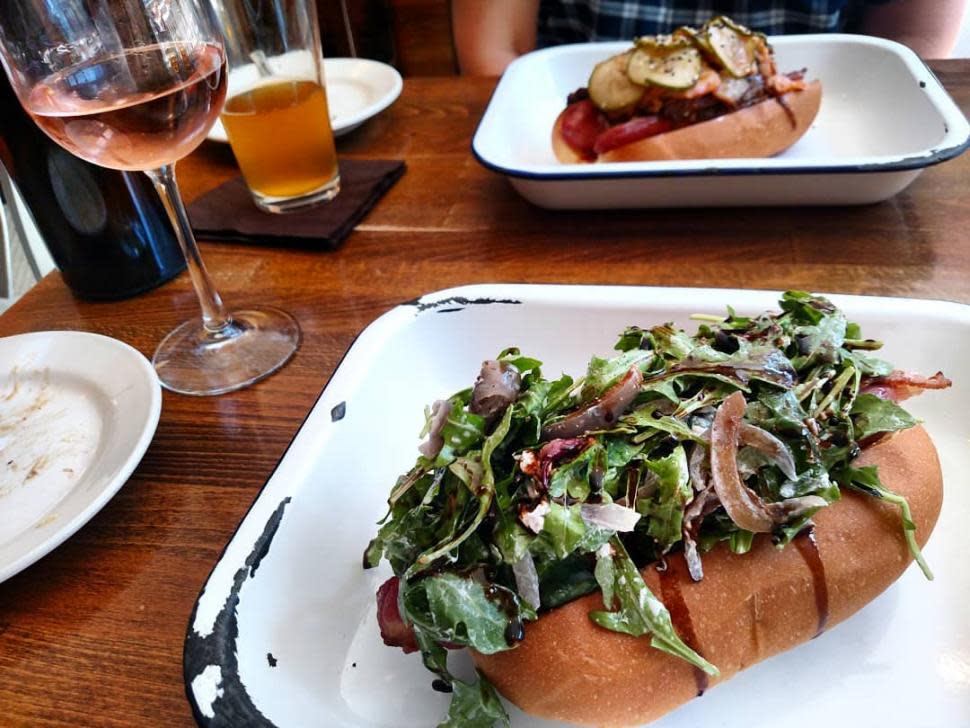 The stretch of shops and restaurants on Vine Street starting at 12th Street (known as the Gateway Quarter) are popular during the day or evening. Park your vehicle at one of the lots or garages on Vine, then get out and explore! A range of cuisines are available from gourmet hot dogs at Senate, mexican street food at Bakersfield OTR,  and wood-fired pizza at A Tavola plus several more options. Top off your visit with a sweet treat at Holtman's Donuts or Graeter's or a cocktail at The Lackman.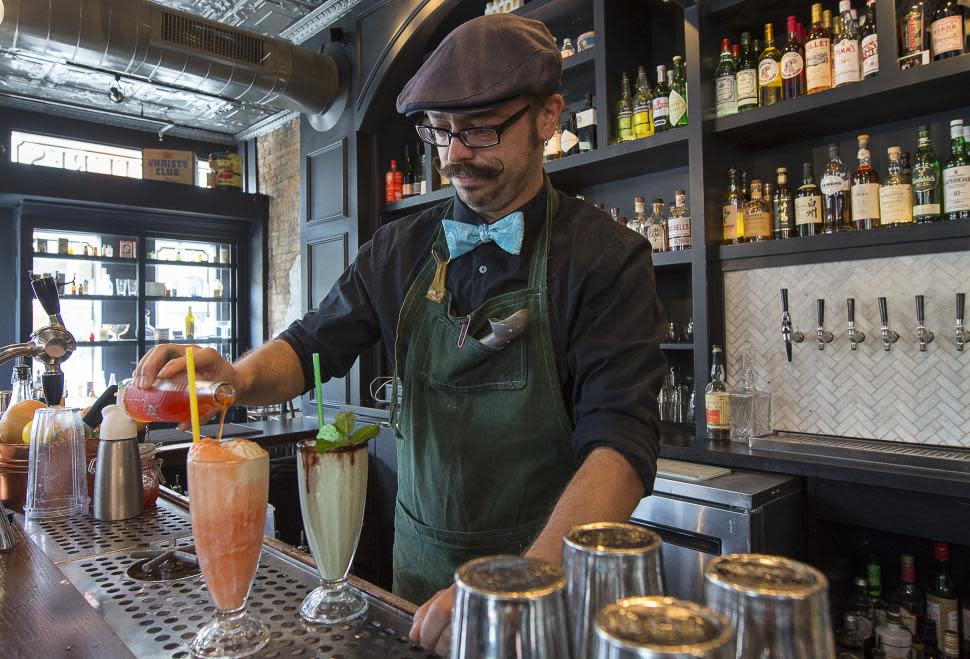 If you want to stay out later in the evening, there is no shortage of options in OTR. Spanning the several blocks of the neighborhood you'll find popular bars like 
Rhinehaus
,
Below Zero Lounge
,
Japp's
, 
MOTR
, and
Sundry and Vice
 to name a few. For a late night snack, 
try a taco or turtle from 
Gomez Salsa
 on 12th St. or 
get a slice of pizza at 
Goodfellas
or
Lucy Blue
, both
 located on Main St.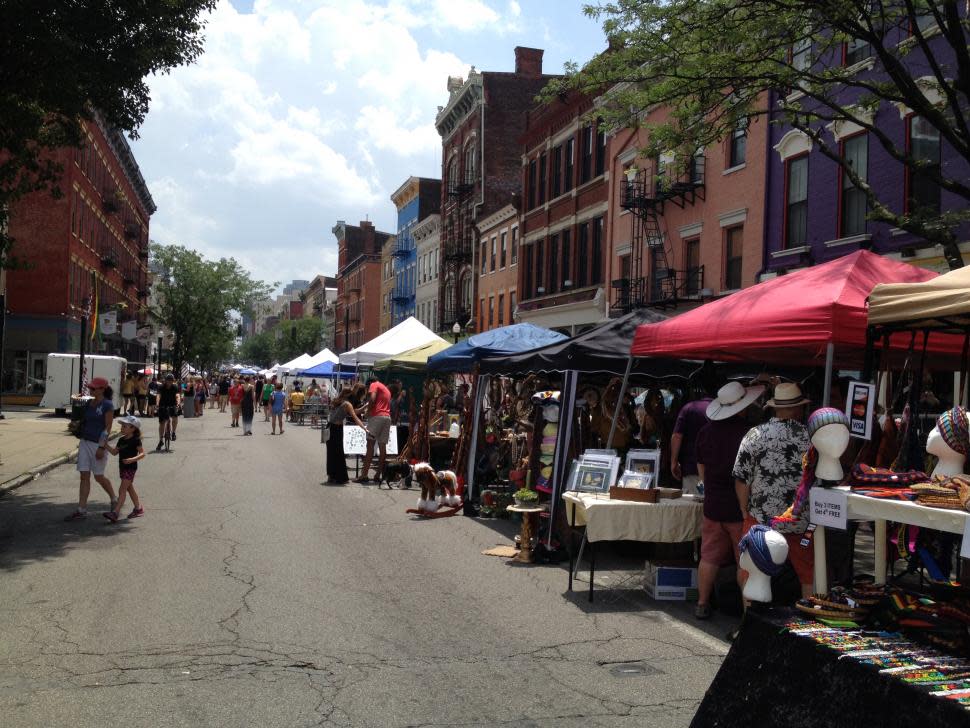 Main Street is also home to
Second Sunday on Main
 – a multi-block street fair held the second Sunday of each month spring through fall and
Final Friday
with mutliple art galleries open along Main Street and at
Pendleton Art Center
the last Friday of each month. While on Main Street, stop by some locally-owned shops like
Cincy Shirts
,
Indigo Hippo
, and
Pink Planet Vintage
for souvenirs, clothing, collectibles and more.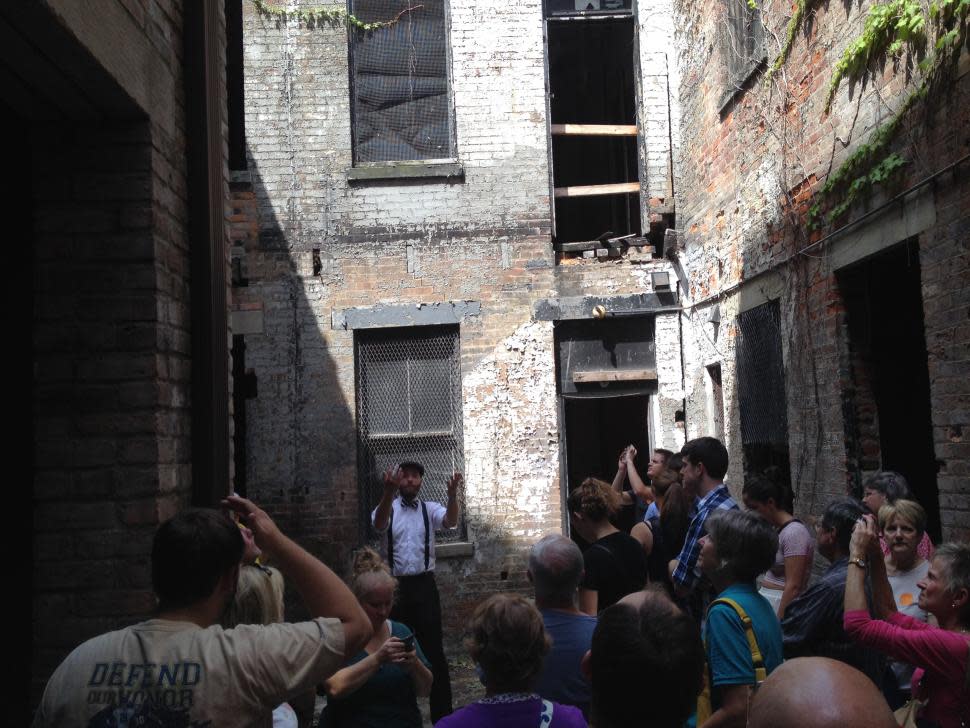 To learn more about the history of the area try a walking tour offered by
American Legacy Tours
or explore with the
Brewing Heritage Trail Tours
. Your adventure just might end with sipping freshly-brewed beer at
Christian Moerlein Brewing Company
.
This list is just a starter to experiencing the renaissance first-hand in one of the region's most historic neighborhoods.
Click here for an interactive map
of Over-the-Rhine and happy exploring!
Written by Marnie Hayutin, with additional reporting by Regional Tourism Network.