Before 2022, Cincinnati hadn't hosted an LPGA Tour stop for over three decades. The Kroger Queen City Championship changed that, and it's back this year offering locals and visitors a rare opportunity to witness 144 of the world's top golfers firsthand. 
With the success of last year's event, organizers along with Kroger and P&G are going even bigger this year with more opportunities for fan interaction and experiences like clinics, a DJ, and even yoga. Queen City LPGA spectators will have chances to experience and sample Kroger and P&G brands across the course as well.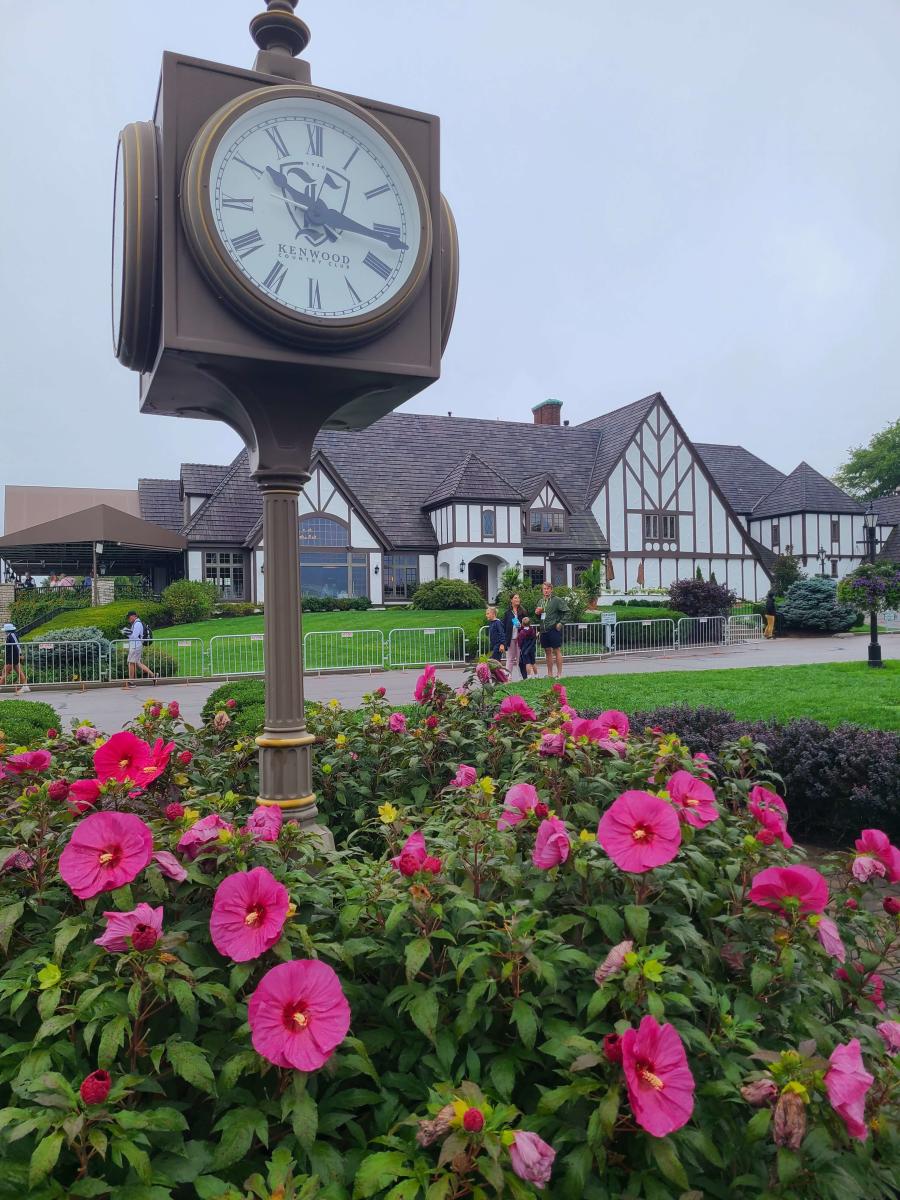 Kenwood Country Club (Photo: Maria Dehne)
Also bigger this year is the purse. Sponsors have stepped up to increase the prize pool from last year's $1.75 million to $2 million for 2023. 
It's a pretty big deal. The Golf Channel will air over 12 hours of live coverage of the tournament in more than 220 countries across the globe. Last year, the tournament saw entries from 15 of the top 20 LPGA golfers, and some of the same players will grace the course this time around.
Defending champion Ally Ewing returns this year hoping to best her recent T8 finish at the Meijer LPGA Classic in June and build on her recent 11th-place finish at the U.S. Women's Open. 
Queen City LPGA Tickets and Parking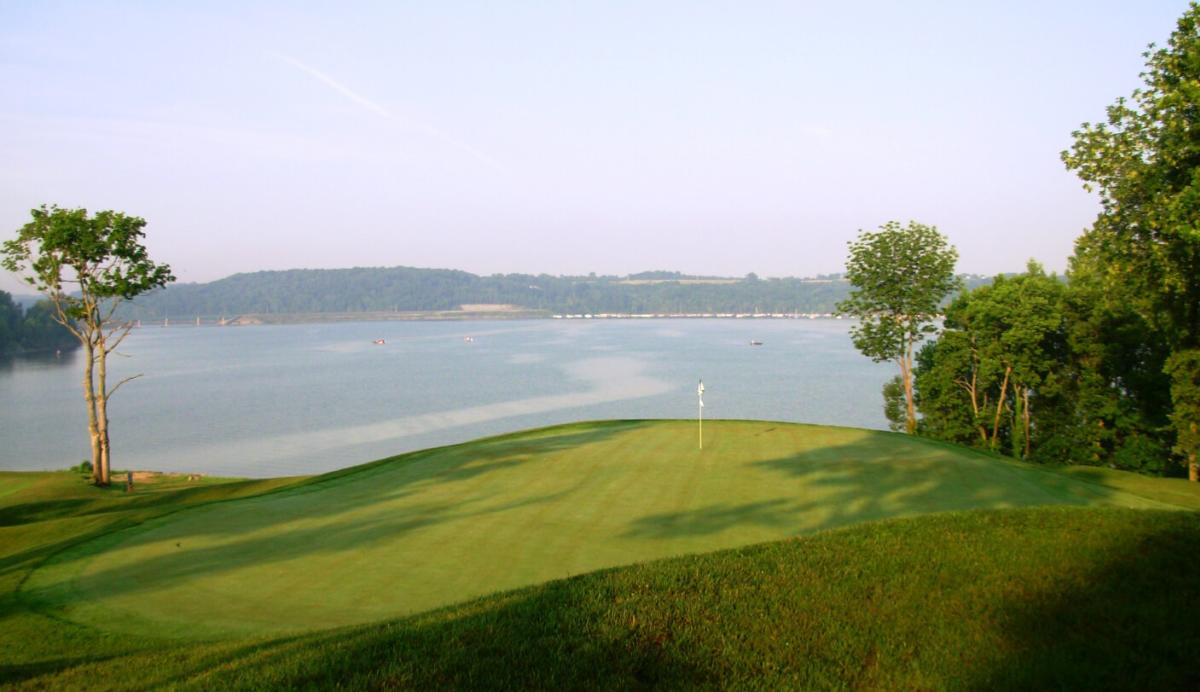 Tickets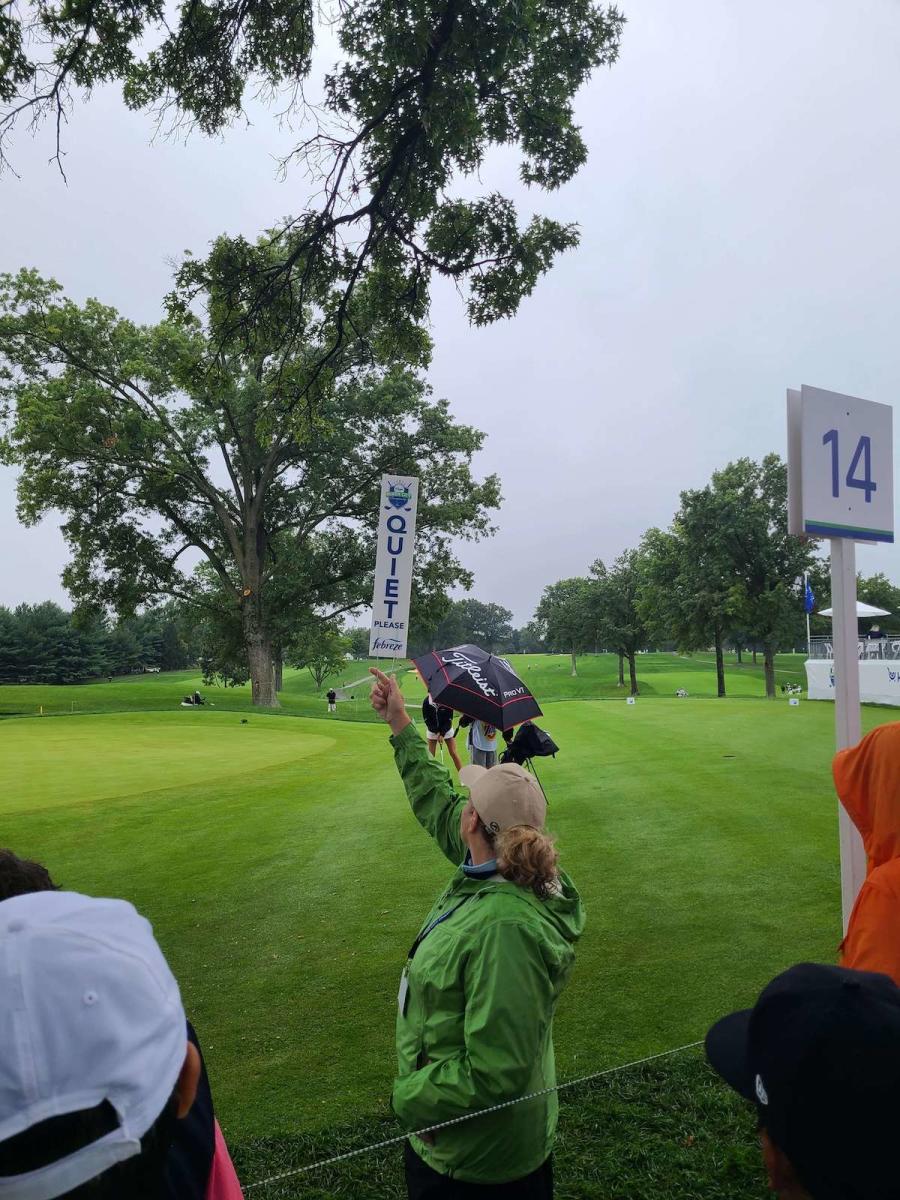 Queen City LPGA (Photo: Maria Dehne)
General admission tickets to the LPGA queen city championship are available by the day or for the whole week at an affordable price tag. Tickets include access to the tournament grounds, food and beverage concessions, and fan zones. ($25 any day; $80 full week)
Special ticket packages include the Carlo & Johnny Pavilion by Jeff Ruby which offers 360-degree views over the 6th tee and 13th and 14th greens, along with bar and snack service and a daily hot food item catered by Carlo & Johnny. ($150 one day; $500 full week)
The premium ticket option is the Kenwood Lounge package, which includes indoor/outdoor clubhouse access with all-inclusive food and beverage provided by the club for breakfast and lunch, and snacks. ($750 full week only)
Both special ticket packages include access to a new viewing platform with its own bar on the 18th tee.
Families
The Queen City LPGA is a great opportunity for young up-and-coming golfers and fans to catch a glimpse of pro tournament action. Even better, kids 17 and under get in free with a ticketed adult. Keep in mind, it's an all-day event, and tickets don't include free re-entry after leaving the grounds.
Parking
There will be no public parking available at Kenwood Country Club during the tournament. However, free parking and a complimentary shuttle to the event will be provided courtesy of Tire Discounters. The parking lot is located in Blue Ash at 11511 Reed Hartman Highway.
ADA-accessible parking is also available, with a free shuttle, in Madisonville at the Fifth Third Bank Madisonville Operations Center at 5050 Kingsley Drive 45227.
Save money by taking advantage of the free parking options instead of using rideshare services like Uber and Lyft. The Blue Ash parking lot has nearby highway access and is a short drive from plenty of dining options and other attractions in Blue Ash, Kenwood, and Montgomery.
If you do need to use Uber, Lyft or be dropped off, you can use the main entrance of Kenwood Country Club on Kenwood Rd. 
Other Cincy Events in September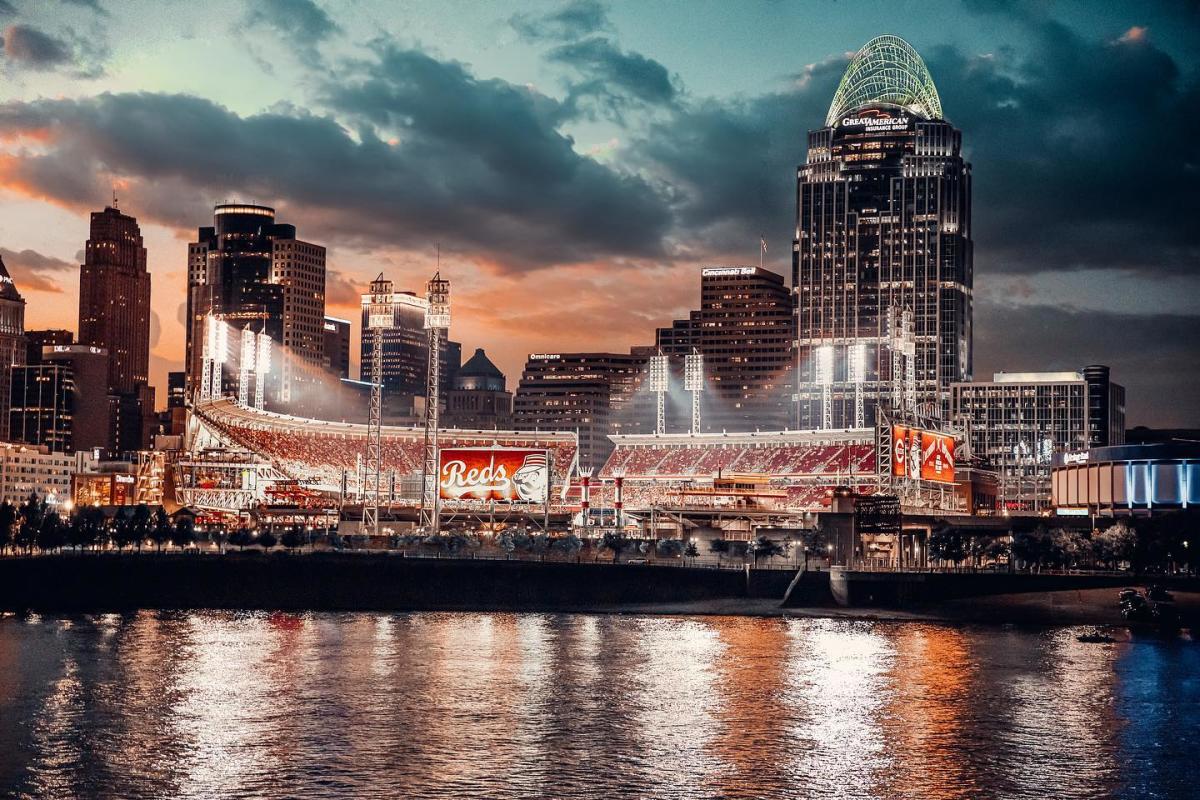 Great American Ball Park at night Reds Stadium (Photo: @jakeblucker)
This early September weekend will be relatively quiet for other pro sports in Cincinnati, with the Bengals kicking off the NFL season in Cleveland on Sunday, and no FC Cincinnati game scheduled. 
However, the most exciting team in baseball (and the first professional team) are right here at home that weekend. The Cincinnati Reds have games at 6:40 p.m. on Sept. 6, 8, and 9,  and a day game at 1:40 p.m. on Sunday the 10th. 
Of course, the Cincy region has plenty more to offer, such as the Cincinnati Zoo, several art museums, Kings Island amusement park, and much more. Find more things to do in Cincy and don't miss our full events calendar to help you plan your visit. 
Things to do nearby in Cincy North
The Kenwood Country Club is located in a lively suburban area of Cincy, surrounded by myriad shopping and dining options to suit any taste. Visitors can find plenty of Cincinnati originals in the area, along with familiar chains. 
Just around the corner, LaRosa's pizzeria has deep local roots. Strong's Brick Oven Pizza is a relatively new local chain with a popular location a short drive away. Three local breweries are nearby, each featuring plenty of space, family-friendly environments, and casual dining on-site.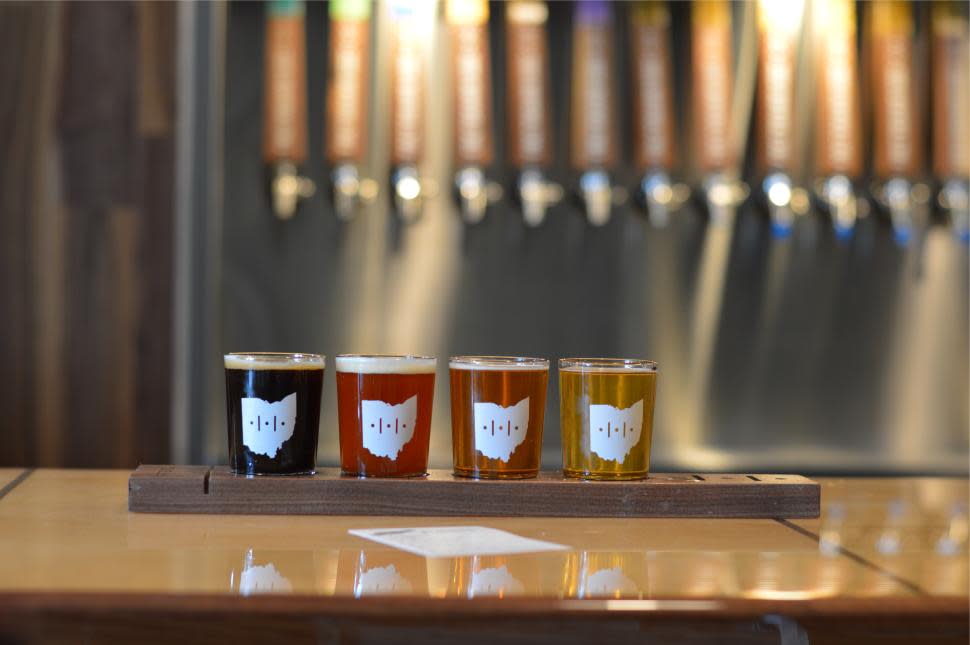 Fretboard Brewing Company
Of course, the infamous Cincinnati-style chili comes to mind. You can't venture far in most Cincy neighborhoods without finding a Skyline or Gold Star Chili location, but independent joints like the nearby Blue Ash Chili are real gems. 
The following list includes only a few of the many dining options in the area. 
Madeira, 5 min. drive
Kenwood, 5 min. drive
Montgomery, 10 min. drive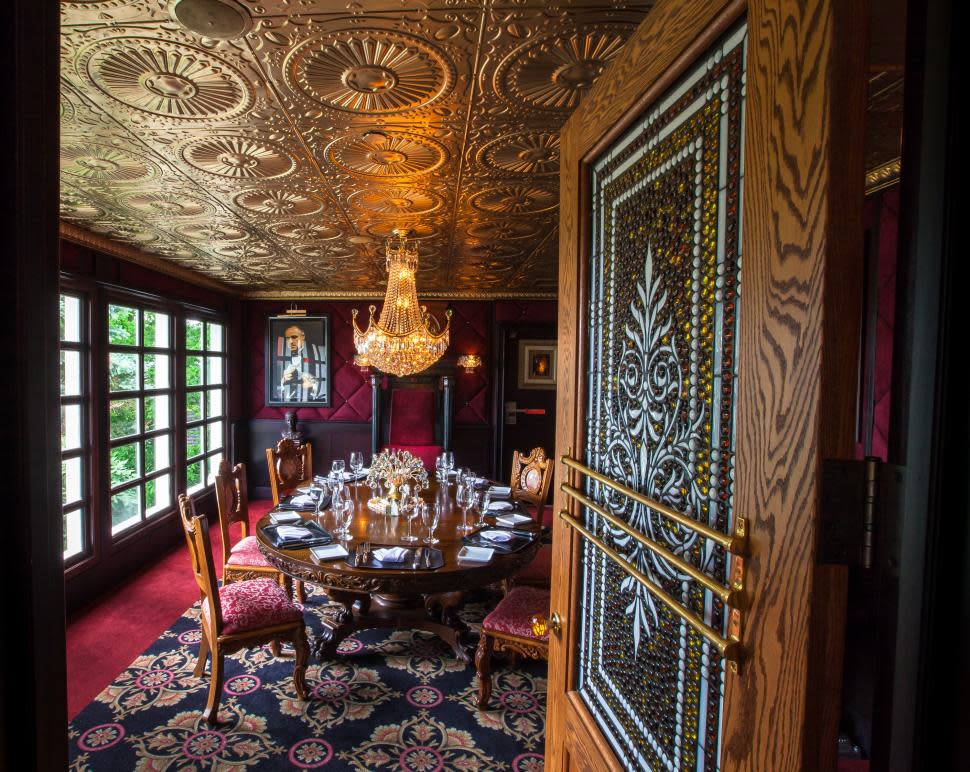 Jeff Ruby's Carlo & Johnny (photo: Provided by Jeff Ruby Culinary Entertainment)
Nearby historical Montgomery has plenty to offer in the way of shopping and good eats. From gift shops to luxury goods, and casual brunch to fine dining, visitors are sure to find something to like.
Blue Ash, 10-12 min. drive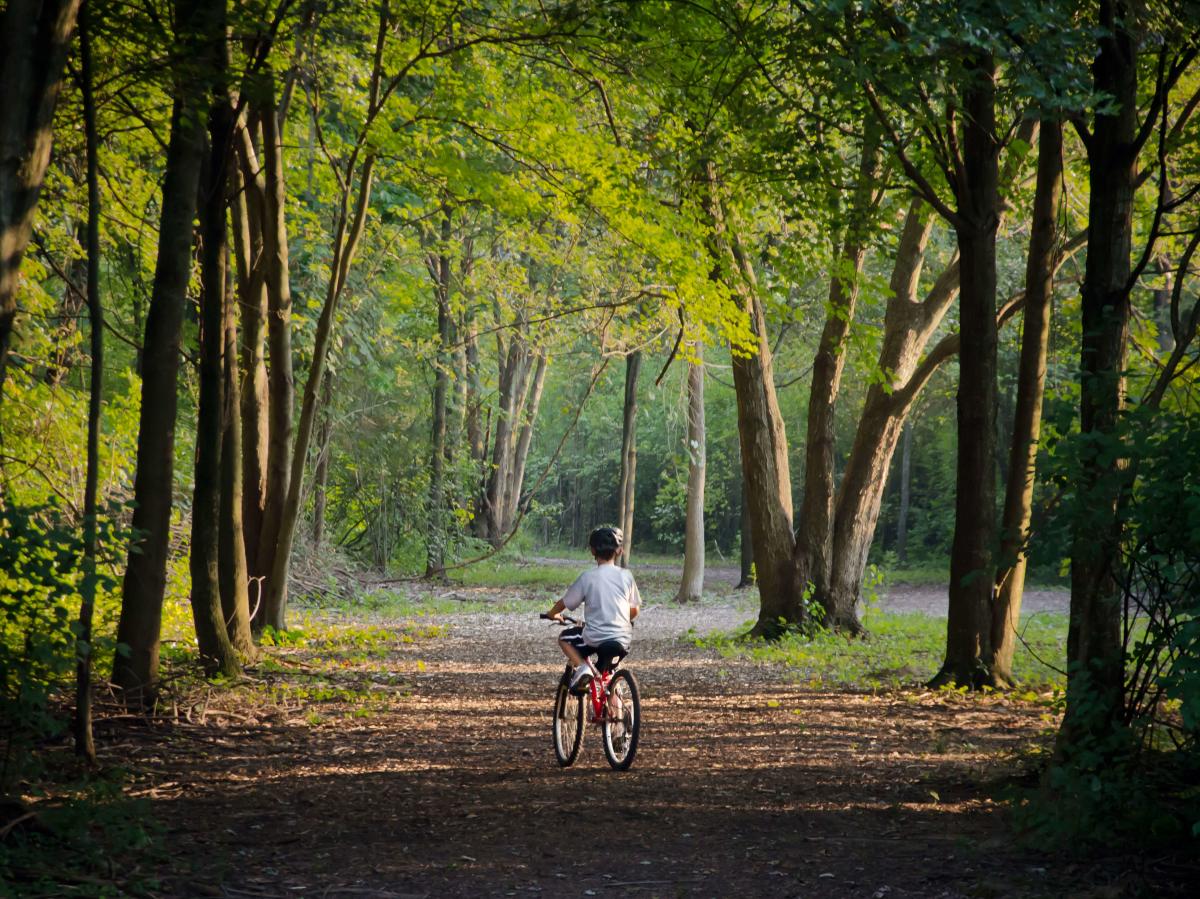 Summit Park
Summit Park in Blue Ash features a large communal greenspace for hosting events and activities, surrounded by restaurants and a hotel. Restaurants at Summit Park include: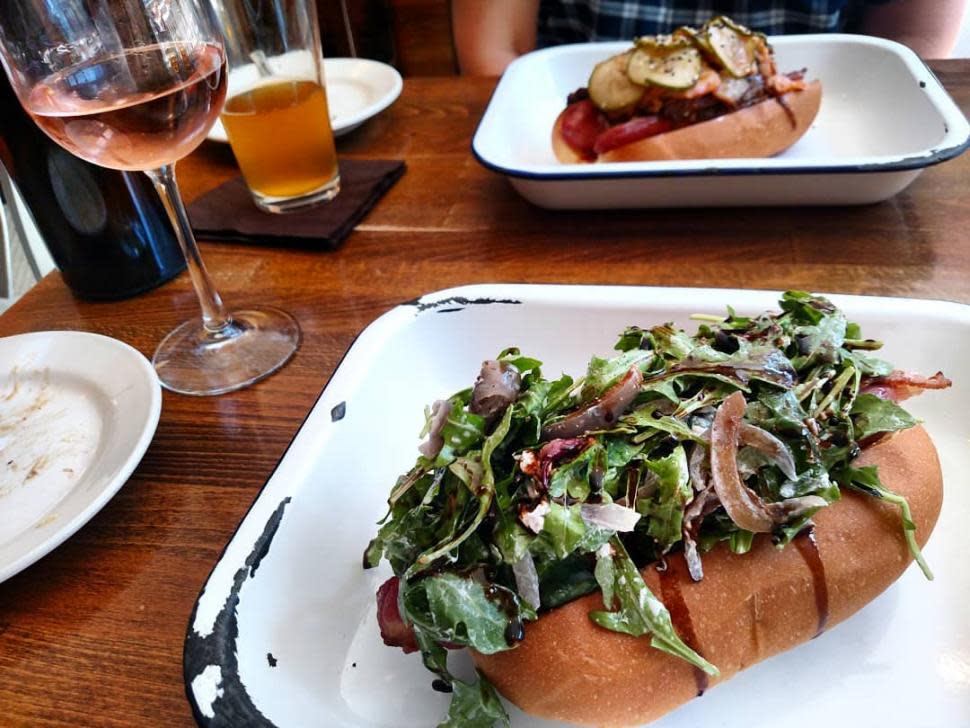 Senate hot dog (photo: @ashlie.d.stevens)
Other Blue Ash options:
Oakley, 11 min. drive
Reading, 15 min. drive
The Queen City LPGA  tees off on Wed., Sept. 6 with a Pro-Am tournament, followed by the regular tournament rounds Thurs.-Sun. A trophy presentation will immediately follow the last round of play on Sunday, around 5:00 p.m. See the event website for a full schedule of Queen City LPGA events.
Home to a dense population of corporate headquarters (including Citigroup, Sunny Delight, and Kroger Technology), Cincinnati's Blue Ash neighborhood has been named among the top U.S. cities to attract companies. Blue Ash's…
Attending a Cincinnati Reds are back at the Great American Ball Park is an absolutely essential Cincy experience. Here's everything you need to know about attending a game this season! Quick tips for attending a Cincinnati Reds Game…