Like the rest of the country, hard seltzers have taken over Cincinnati. They're low-ABV, low-calorie, and sometimes gluten-free. Several breweries in town make their own, and bars and taprooms throughout the region offer not only mass-produced seltzers from White Claw to High Noon, but also local-brewed ones.
Third Eye Brewing Company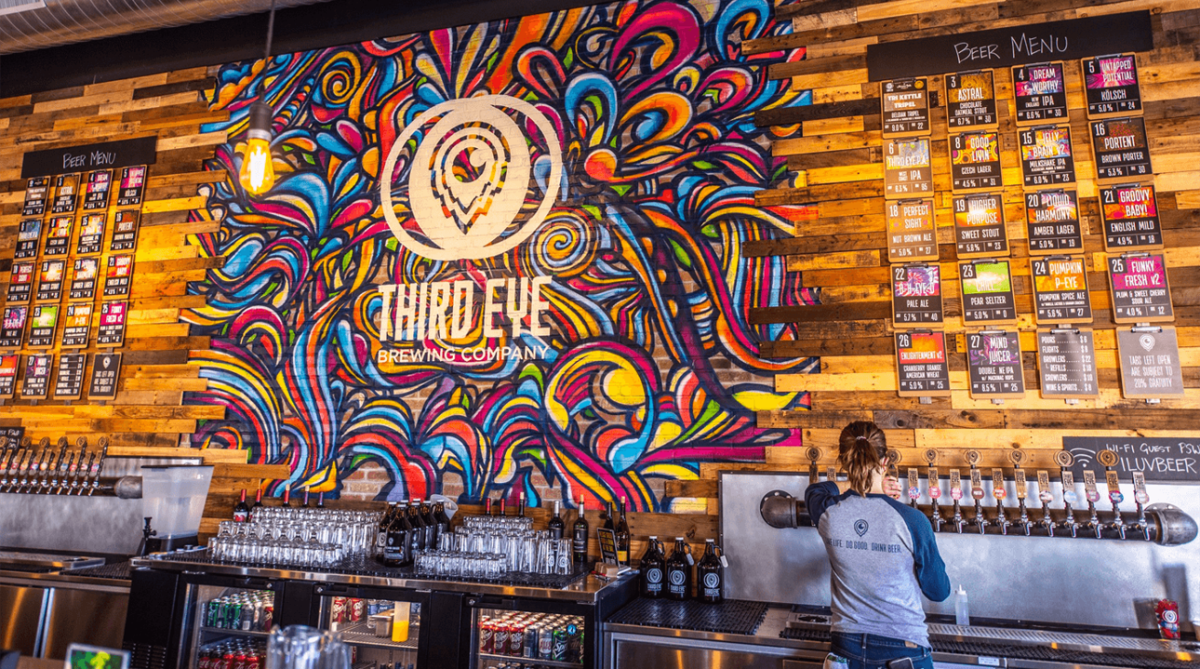 Third Eye Brewing makes seltzers so well that they have won national awards. One award winner, Chill, is a super carbonated brew featuring tart cherry and vanilla flavors. Keeping with the zen theme, drink one of their beers, like cream ale Third Eye of the Tiger, and award-winner imperial breakfast stout Space Toast Continuum.
Braxton Brewing 
A few years ago, Covington, Kentucky's Braxton founded the seltzer brand VIVE and led the charge with local seltzers. They have flavors like dragonfruit, mango, lime, and special brews like Birdie citrus grape fusion, and smoothie seltzer. With a few locations throughout Northern Kentucky and Cincinnati, drink up at their Covington rooftop bar, or while waiting for a flight at CVG. During the winter months, get cozy at the Igloobar on the Braxton Brewery rooftop. 
March First
Akin to Braxton, cidery March First started a seltzer offshoot. Astra hard seltzer reflects nostalgic flavors like red cream soda, the orange-flavored Crush, Bomb Pop, and Ecto, a Ghostbusters reference. Visit their sister brewery FigLeaf to sample several Astra varieties on tap. 
Municipal Brew Works
In Hamilton, Municipal Brew Works makes its own seltzers. A fan favorite, Going Viral seltzer, allows you to choose your own flavors. Pair the seltzers with food from a rotating list of food trucks.
Urban Artifact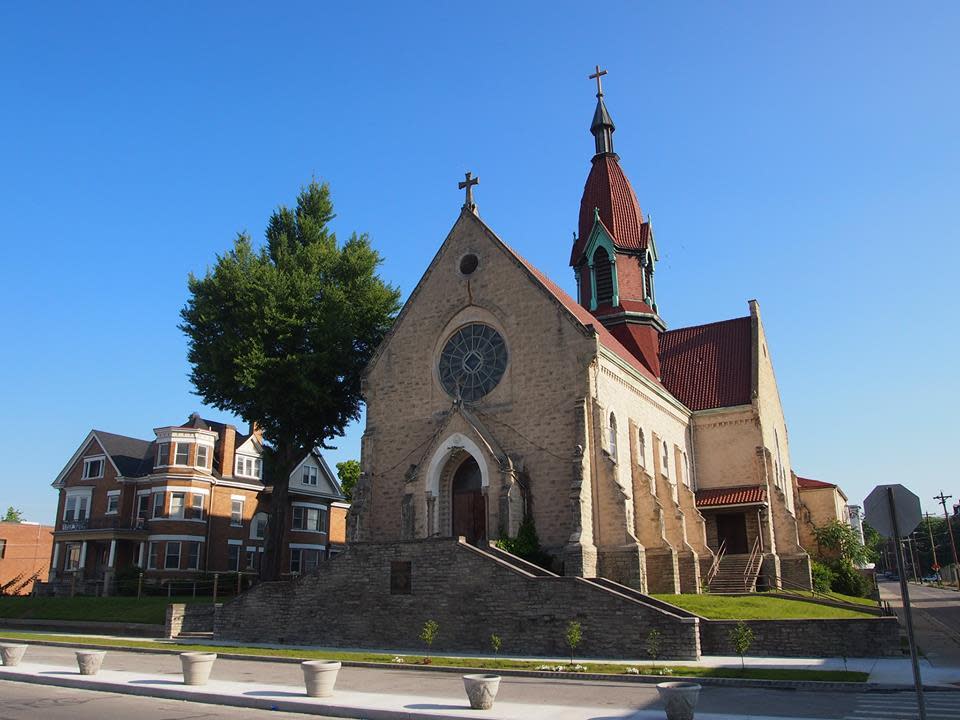 Urban Artifact
For fruit-forward hard seltzers head to Urban Artifact in Cincy's Northside neighborhood and try their line of real fruit tart seltzers like Cranberry & Grape seltzer. Urban Artifact uses more real fruit than any other seltzer company—no artificial flavors or sweeteners—to craft seltzers such as cranberry-orange, and grapefruit. If you also enjoy craft beer, don't miss their award-winning fruited sour beers. 
Wiedemann's
The St. Bernard-based brewery makes multi-flavored, palate-crushing flavors. Sample black-cherry, cherry-lime, blue-raspberry, passion fruit orange guava, and wash it down with some wings and burgers.
Fifty West Brewing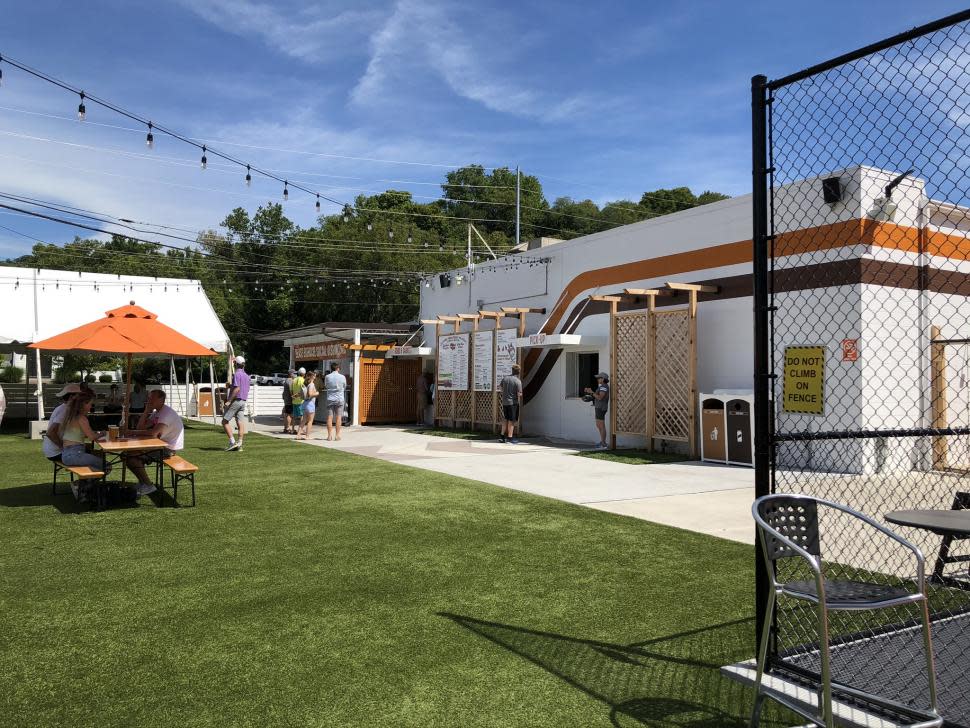 Fifty West Burger Bar and Beer Garden
Fifty West's burger bar is a must when in Cincy. The watermelon vodka seltzer and pineapple vodka seltzer are two fan favorites on draft. Sip and lounge in their cozy beer garden! Besides seltzers, they also have hard lemonades and an assortment of beers.
Sons of Toil Brewing
At this Mount Orab nano brewery, get a 64-ounce Big Gulp-sized seltzer base and add flavors like lemon-lime, tropical, and strawberry-lemonade. To make it fruitier, ask for an extra pump. They have beers and ciders, too.
Samuel Adams
Did you know that big beer company Sam Adams has a production facility and taproom in Over-the-Rhine? They make Truly, one of the most well-known national seltzer brands. While it may not technically be a local seltzer, you can still enjoy a freshly brewed can of wild berry, pineapple-orange, or blackberry-lemon vodka.
MPH Brewing
Montgomery Public House crafts seltzers that are less than 100 calories and less than 5 percent ABV. They're always gluten-free, too. Order a black cherry or pina colada. 
Seltzer Festivals in Cincy 
Though April isn't quite summer—Summer Sips inspires the next season with a night of beers, seltzers, and canned mixed drinks. Plus, it's held at Fowling Warehouse, a fun place to try fowling—a combo of football and bowling.
Every summer, March First puts on Seltzer Smash seltzer fest, featuring their seltzers and those from other local breweries. 
In the fall, MPH Brewing hosts an annual fall fest with a charity corn hole tournament and an all-day college football watch party. 
Whether you're very into hard seltzers, have just dipped your toes into the seltzer world, or want to find the right one, Cincy's breweries offer a bevy of flavor profiles to choose from.