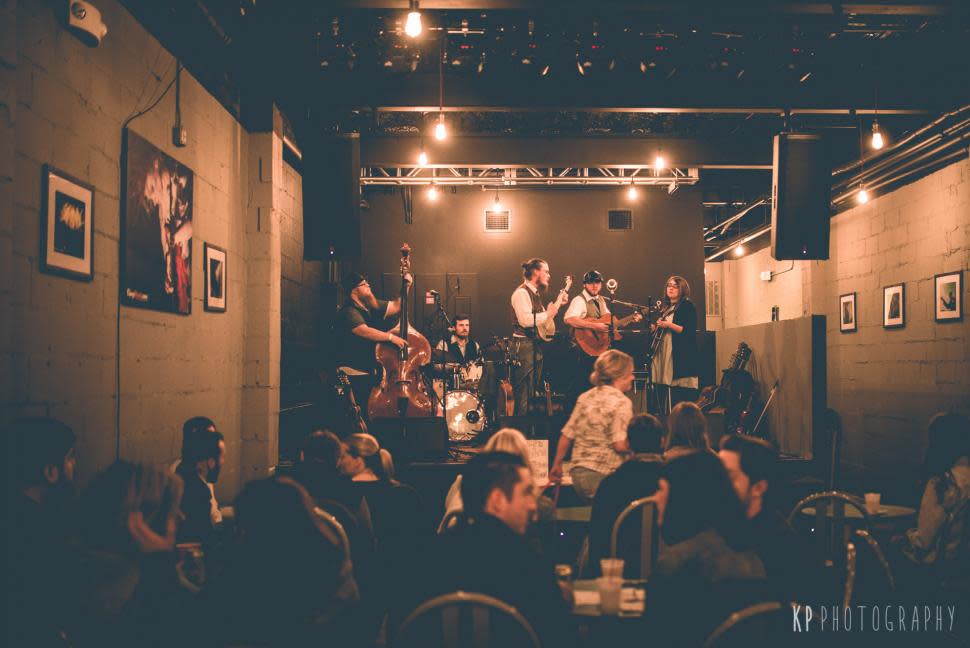 You may know where to go to see a great national show in the Cincinnati region: Riverbend, The Madison Theater, Bogart's, and The Southgate House Revival among others. But what about the unpublicized spots where all the locals flock to hear great live music? We want to help you find the perfect fit for your musical tastes. Here are four intimate venues to catch amazing music almost every night of the week!
The Drinkery
1150 Main Street, Cincinnati, OH 45202
The Drinkery in downtown Cincinnati books some of the most eclectic music in all of the city. It's a great place to find diverse national, regional and local bands. And be sure to admire the artwork. Gerald Shell of The Drinkery creates a lot of the artwork himself and allows other local artists to hang their work for sale, as well.
Madison LIVE
734 Madison Avenue, Covington, KY 41011
Madison LIVE is located in Covington, Ky., right next to The Madison Theater. The venue books slightly smaller-named acts than The Madison Theater and houses two stages with the upstairs stage actually being outside! The space is truly unique and the bands that are booked are top-notch. It's a chance to get up close and personal with the up-and-coming bands who, on their next tours, will most likely be playing the big stage at The Madison Theater. On the main floor, pay attention to the photos on the walls – they are concert photos from CincyMusic.com photographers! While Madison LIVE doesn't serve food, you can order from Backstage Cafe a few doors down.
Northside Yacht Club
4231 Spring Grove Avenue, Cincinnati, OH 45223
With a nautical theme inspired by the 1937 Ohio River flood, the renovated space of Northside Yacht Club is ready to be your music destination. NSYC has a fantastic menu that includes items like house smoked pulled pork and vegan lentil Cincinnati chili fries – even the Bloody Marys are a meal in their own right. You can enjoy the patio for dinner and drinks, then venture inside to check out the bands. National, regional and local acts play on weekends and some weeknights. Most nights there is no cover. 
Urban Artifact
1662 Blue Rock Street, Cincinnati, OH 45223
Another fantastic venue in Northside, Urban Artifact is housed in an old church. Not only is it a music venue but also a brewery! Eat before you come – Urban Artifact is a full-service taproom, full bar and live music venue that specializes in brewing sour and wild beers, but no food menu. Enjoy live music every night of the week here with no cover charge.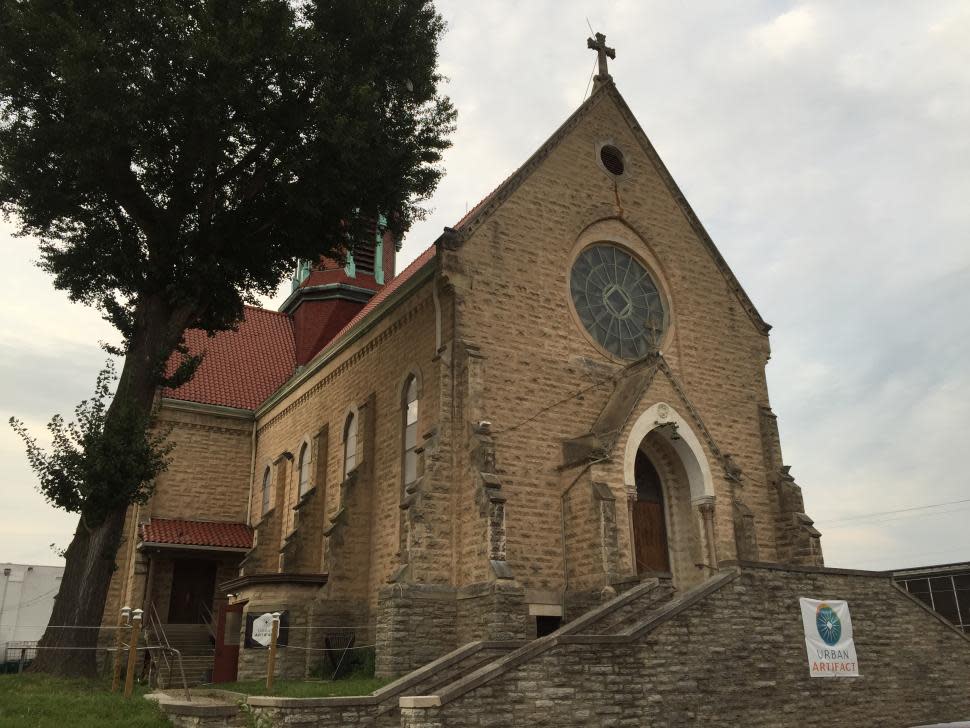 Don't miss what is happening musically in the region every night of the week via the CincyMusic.com iPhone app. Download it HERE!