Celebrate Vibe
While we'll miss hosting the Cincinnati Music Festival in 2021, that doesn't mean there is a shortage of entertainment that weekend or the entire month of July. With plenty of diverse businesses to support, concerts to vibe at and festivals to try new things, this is sure to be a thrilling weekend. 
Special Events
KEM With Leela Davis at Icon 
Thursday, July 22: 7 p.m. to 12 a.m.
Check out Cincinnati's new downtown concert venue for a night of music. Headlined by KEM and Leela James.
The concert takes place in Cincinnati's newest venue, Icon, at The Banks. For Cincinnatians, it represents the culmination of a revitalization project that has transformed the riverfront area from a dirt patch to a full-scale entertainment district with bars, restuarants, shops, and, now, a concert venue. The Andrew Brady Icon Music Center is a uniquely Cincinnati venue. One of the ways it hopes to attract a wide variety of performers is through its flexible capacity of 1,500-4,000. It can also be opened up to support multi-day outdoor festivals. 

For a night of memories, music, Motown, and great fun, visit the Andrew Brady Icon Music Center on The Banks of the Ohio River. 
 
Get your tickets here!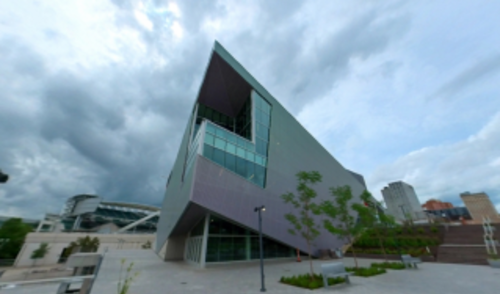 Friday Flow R&B Show at Washington Park: Featuring Love Street, Vibe 5, and Tonia Ruby
Friday July 23, 2021, 6 - 9 p.m.
At the epicenter of the Over-the-Rhine Entertainment District, 
Washington Park
 features beautiful architecture, plenty of green space, a cool sprayground and even a dog park. On July 23, find your flow during Friday's R&B show. Come out with friends, bring the dog and grab some food and drinks in one of the 
many OTR restaurants and bars
. Head over to the park at 6 p.m. for live music and fun! 
Cincy Soul: The Black Taste
Saturday, July 24: 11 a.m. to midnight
Sunday, July 25: 11 a.m. to midnight
The Cincy Soul: Black Taste Festival
will be located at
The Banks
near the Ohio River at 
Yeatman's Cove and Sawyer Point
. Cincy Soul features delicious dishes from locally-owned black restaurants, food trucks and caterers. Immerse yourself with Black Culture, heritage and tradition through visual arts, cultural displays and demonstrations. What's more? There will be live music throughout the day with performances by The Isley Brothers, Ari Lennox, and SVW. Show up on July 24 and 25 for culture, food and music.
Get your tickets here!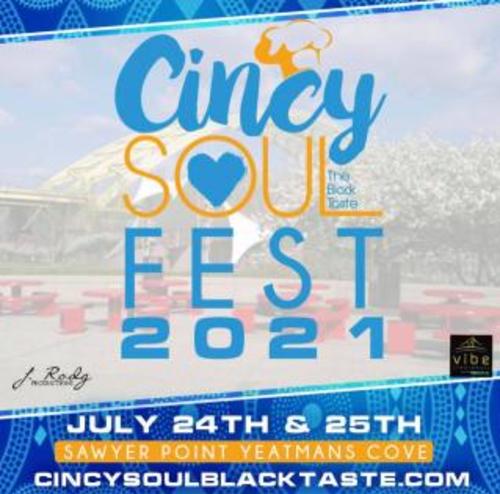 What's New?
Fountain Square
Fountain Square has been a staple of Cincinnati since 1871, but did you know the area was recently renovated? With a brand-new performance stage, shows multiple days of the week, and food trucks galore, this is one of Cincy's many hot spots where food, culture, and entertainment mix!
Hidden Gems
The Isley Brothers Mural
Cincinnati is the proud birthplace of one of the world's most enduring, popular, and diverse music groups of all time, The Isley Brothers. With hits including "Twist and Shout," "It's Your Thing" and "This Old Heart of Mine (Is Weak for You)," this is a truly legendary group (and they'll be in town for Music Weekend).
SELFIE ALERT: Inspired by their seven-decade career, artists Jonathan and Lindsey Lamb commemorate the supergroup's hit "It's Your Thing" with a larger-than-left mural on Pendelton Street. The beautiful, contemporary, yet grounded mural is one of 40+ murals in downtown Cincinnati adding to the immense cultural heritage of the region.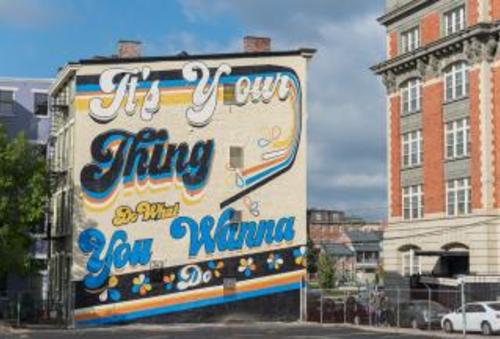 Foodie Paradise
Black Owned Favorites
If you haven't been to Cincinnati in a while, your missing out on some delicious cuisine. Ranging from healthy versions of soul food, to ethiopian fare, Cincinnati has your taste buds covered.
Eddie's BBQ
: Traditional BBQ joint with catering options in Northern Kentucky.
Shop Local
Originalitees: Socially conscious store with local + neighborhood pride apparel. 
Black Owned Outerwear: Offers sports memorabilia along with outerwear, caps and masks.
Hutch Baby: An upscale children's clothing store with sustainably made products.
All Together Lovely Beauty Salon: An upscale hair and beauty salon that also holds monthly events to help adoptive parents provide proper hair care. 
El Nails: A full-service nail salon that offers manicures, pedicures, and nail enhancements in a safe, clean, and friendly environment. 
Check out more places to shop >

Stay and Getaway
Hotels in the region
Grab a reservation for your long weekend in Cincinnati now. Find hotel options in the Cincinnati region >