Every fall the Cincy region comes to life with breathtaking views and colors. We've put together a list of the best places to see Cincinnati and Northern Kentucky on fire every autumn. 
Alms Park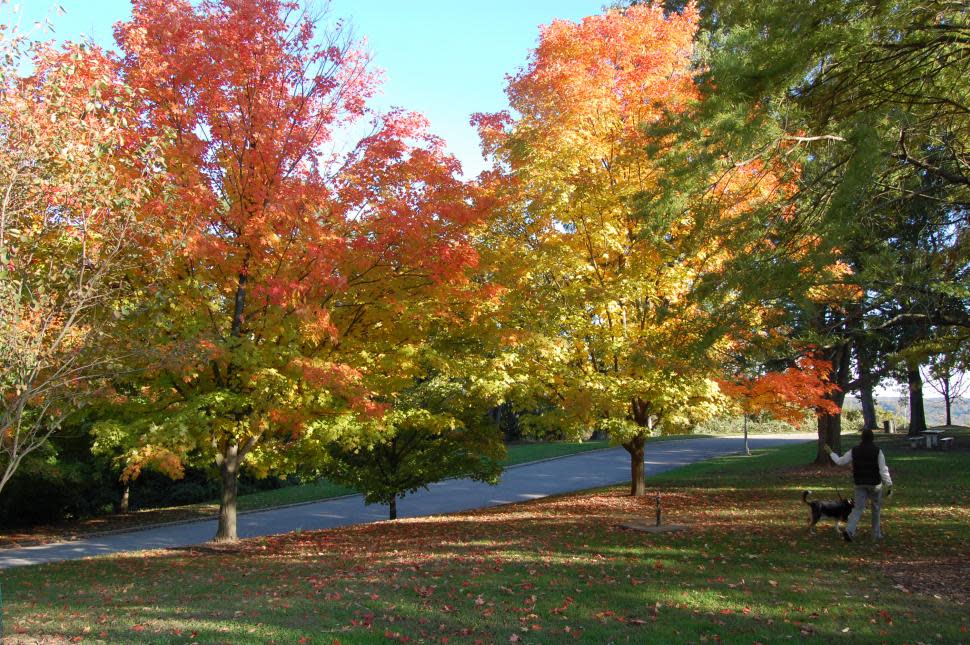 Alms Park
's 94-acres are situated on a hilltop that offers panoramic views of the Ohio River and Little Miami River juncture, Lunken Airport and the hills of Northern Kentucky.  
Ault Park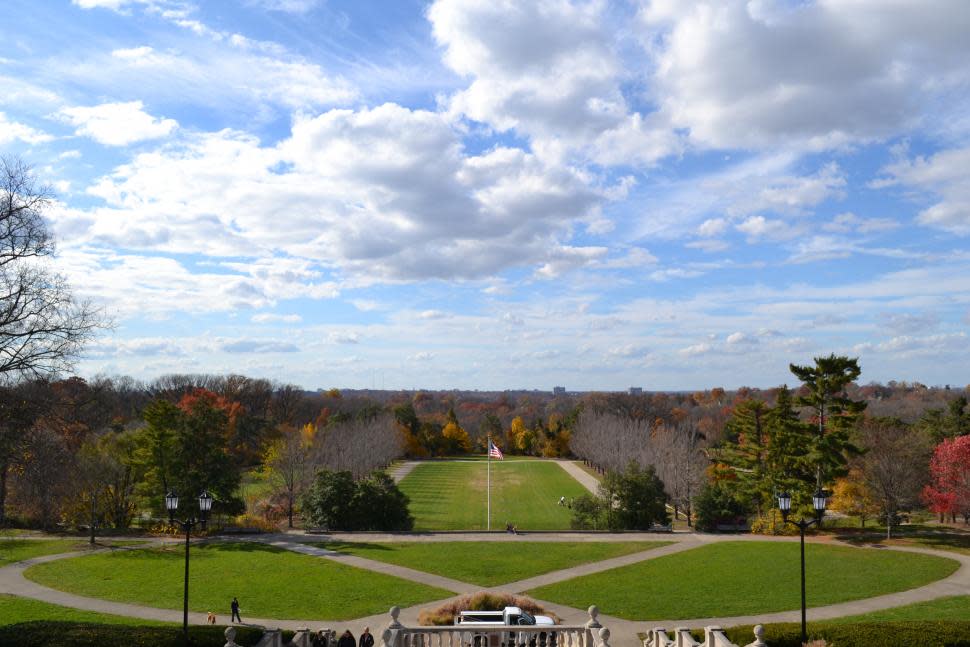 As one of the largest Cincinnati Parks,
Ault Park
offers a vast landscape to explore as you enjoy the changing hues of the fall foliage.   
Boone County Arboretum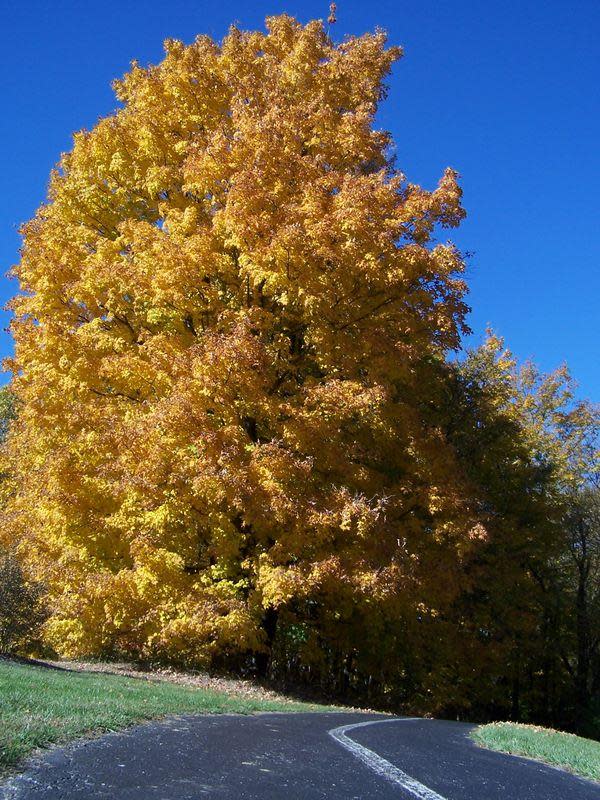 They call it a living museum for a reason. 
With more than 3,600 trees and shrubs, the 
Boone County Arboretum features everything 
from ginkgo and maple to redwood and 
crabapple trees. There's also a Children's 
Garden and a wildlife viewing area. 
Loveland Bike Trail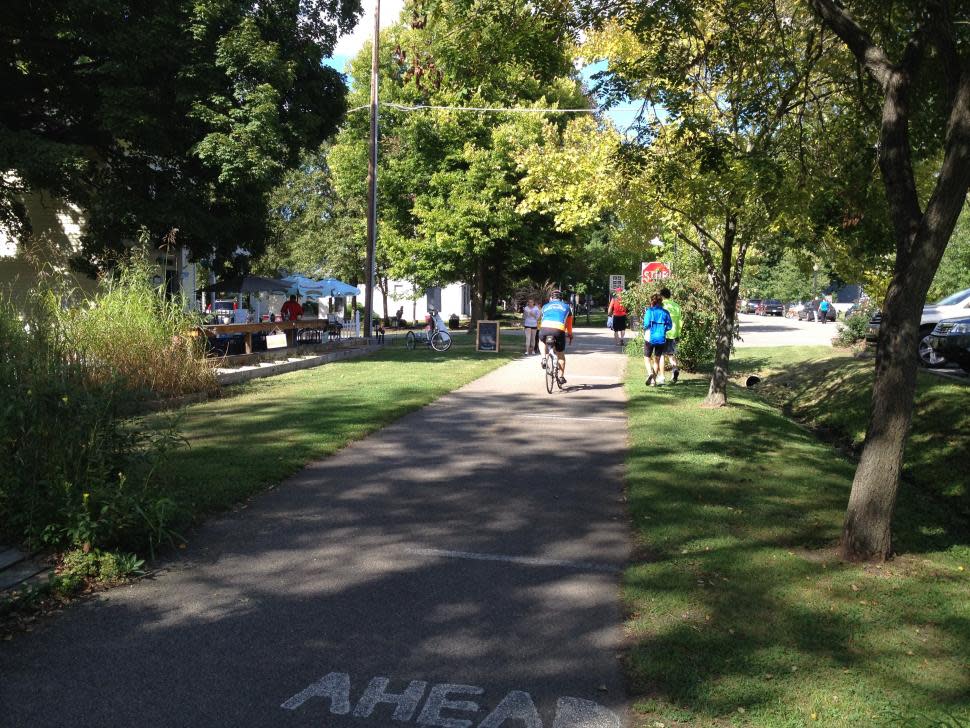 Part of a 70-mile paved trail that follows an old railway line through the Little Miami Scenic State Park, the 
Loveland Bike Trail
 is a beloved outdoor attraction. Cruise the scenic route, breathe the crisp fall air, and make a pit stop in the charming town of Loveland.   
Mt. Airy Forest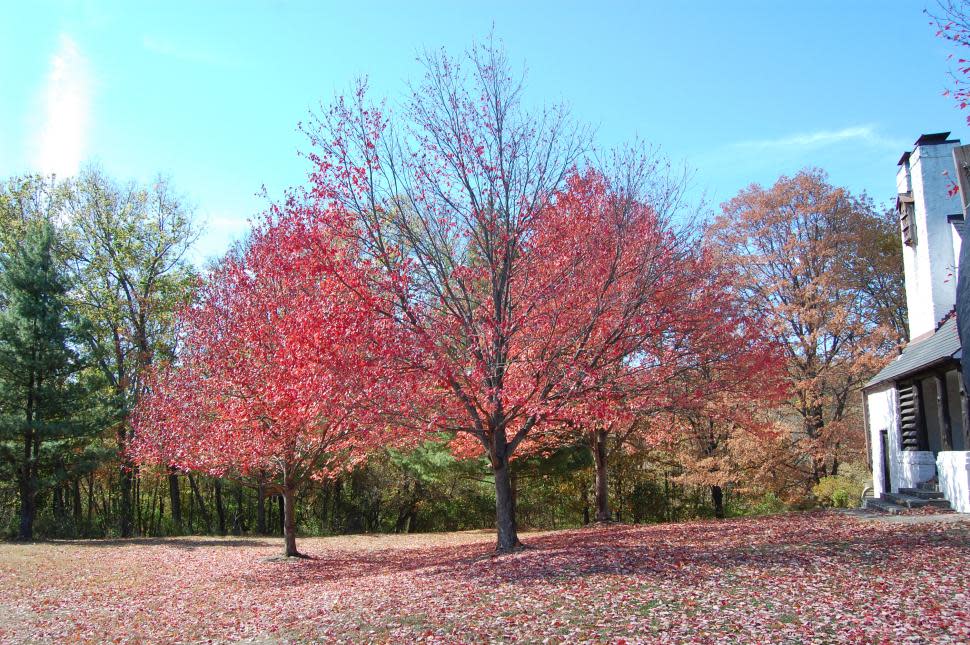 View the fall foliage from up high at
Mt. 
Airy Forest, which has miles of hiking and 
bridle trails and Ohio's only wheelchair accessible 
public tree house. Also, the 
pups can run in the enclosed dog park and 
you can play a game of disc golf. 

Sawyer Point & Yeatman's Cove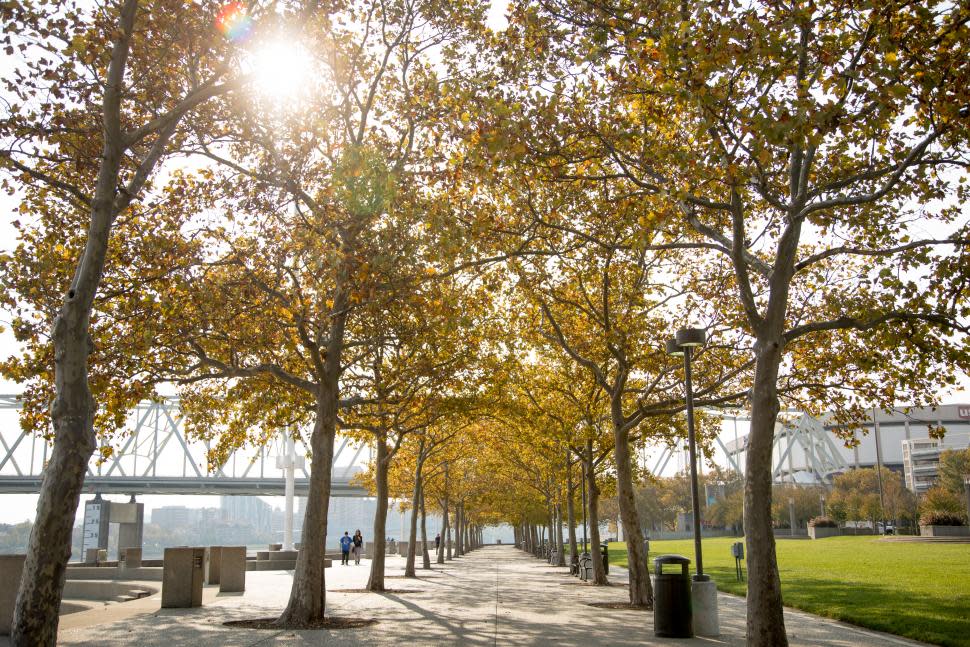 Situated along the riverfont in downtown Cincinnati, Sawyer Point has various pathways and areas to enjoy the fall foliage while admiring scenic views of downtown and the Ohio River.
Sharon Woods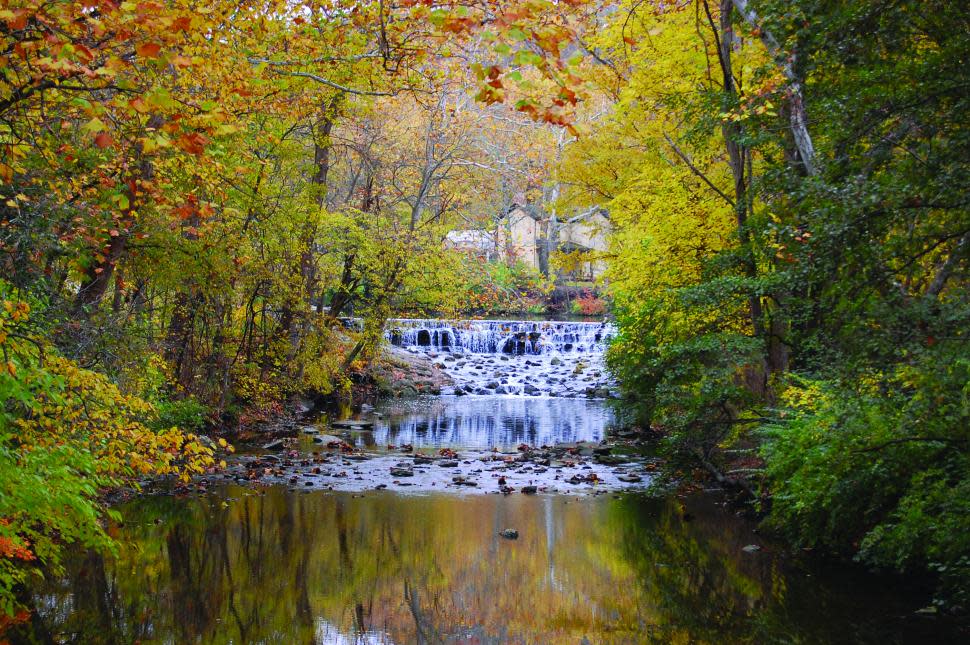 Sharon Woods
spans 730 acres and offers a variety of wooded trails to explore while enjoying the beauty of the season.   
Shawnee Lookout: Miami Fort Trail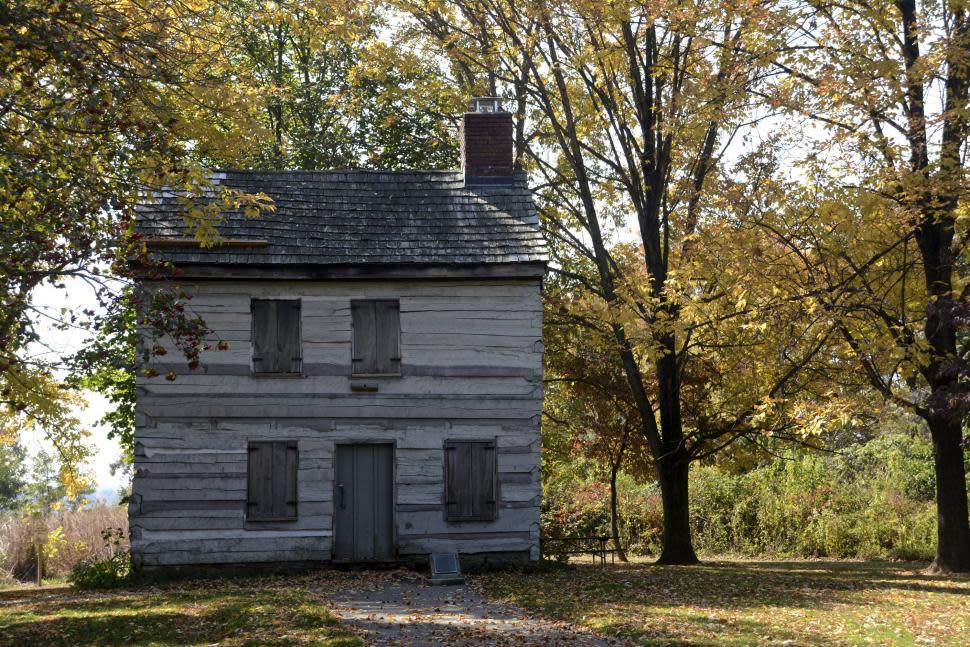 Hear the songbirds and migrating warblers 
as you trek to the top of the Miami Fort 
Trail. The first overlook features a view of 
the Miami River Valley, and on a clear day 
you can see the Whitewater River. 
Spring Grove Cemetery & Arboretum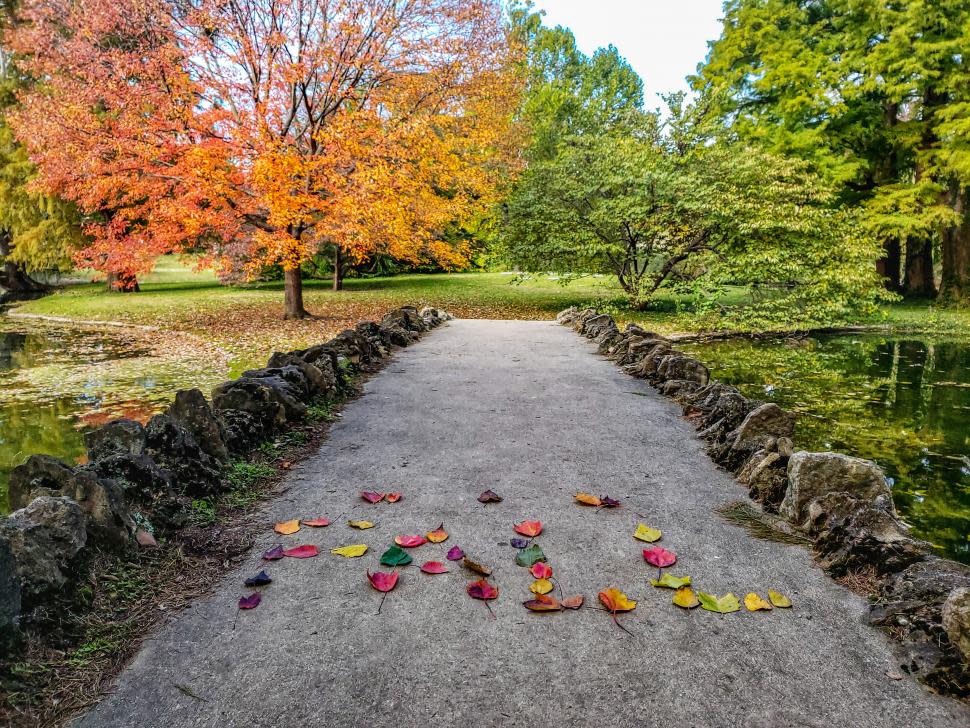 The 733-acre
Spring Grove Cemetery & Arboretum
features some of 
the largest trees in the state. During the 
autumn months, the leaves turn striking 
shades of orange and yellow, offering the 
perfect backdrop for a leisurely walk.